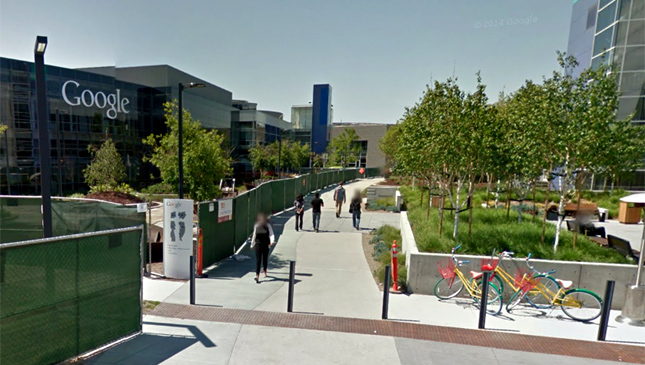 The automotive landscape is abuzz with news that Google has long been working on a self-driving car. But the California tech giant is hardly the only company dabbling in autonomous transport. A handful of automakers are already trying to outdo each other in a bid to win the autopilot race. And then there's the flying car.
According to a report by Bloomberg, the firm might just be working on a car that can, um, fly. Well, not Google directly. Rather, its cofounder Larry Page has reportedly set up Zee-Aero, a startup company that is doing research and development on an electric plane that can take off and land in a vertical manner.
Page reportedly used his personal fortune to bankroll the project. Established in 2010, Zee-Aero used to hold office right next to Google's headquarters. Back then, it was pretty much just a glorified bachelor's pad with a ton of toys, including a rocket engine that was a gift from Tesla big boss Elon Musk, a close friend of Page's.
Today, Zee-Aero works out of an airport hangar in Holliter, about 70 minutes from the old place. It employs around 150 people who constantly oversee the test flights of a pair of flying cars. Apart from this, the operation has a manufacturing facility located at NASA's Ames Research Center campus in Mountain View. Now if that isn't telling much, then we don't know what is.
Apparently, the company is only the beginning, say close sources. Last year, Page also put up the aptly named Kitty Hawk. But while Page reportedly backed the company, insiders note that this firm is headed by Sebastian Thrun, the godfather of Google's autonomous automobile. Moreover, people are claiming that Kitty Hawk is working on a "competing design."
While nothing is final and official at this point, one thing is certain: If made affordable, these babies would sell like hotcakes in the Philippines. It would make avoiding traffic a cinch. Then again, if we keep crashing into each other on the ground, how much worse would it get up in the air?