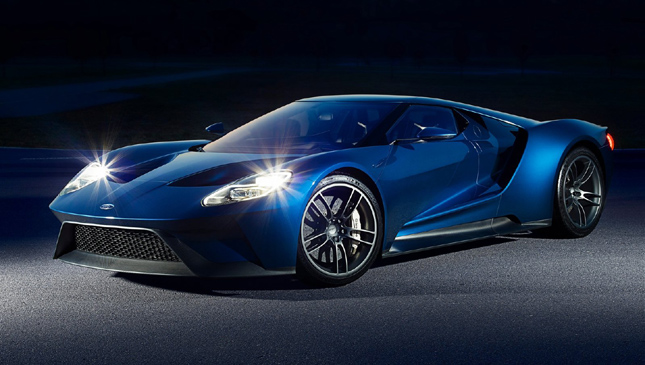 Have you ever seen a damaged windshield? It's not a pretty sight, especially if it's your own vehicle you're looking at. Fortunately, such occurrences may soon be a thing of the past. At least this is one of the things that Ford hopes to achieve when it introduces a revolutionary new windshield technology.
Collaborating with glass specialist Corning, Ford will unveil the industry-first Gorilla glass technology on the upcoming GT supercar. Yes, the same glass used on your smartphone will soon make its way into American supercars.
However, this glass application wasn't just carried over from the phone to the car. Rather, it was developed specifically to meet the requirements of various road and weather conditions. Compared to traditional laminated glass that employs a pair of annealed layers sandwiched around a thermoplastic binder made of clear material, the new Gorilla glass uses a multilayer design. It consists of thermoplastic serving to reduce noise, a strong hybrid glass that acts as protective coating, and an annealed outer layer.
ADVERTISEMENT - CONTINUE READING BELOW ↓
All of this glass tech pays off handsomely as the Gorilla windshield and rear engine cover are said to be around 32% lighter and between 25-50% thinner than conventional automotive glass--meaning the car will have better acceleration, handling and fuel economy due to the reduced weight. Moreover, they are likewise stronger and more resistant to shattering.
And this was the ultimate goal of Ford engineers when they approached Corning to help them come up with cutting-edge technologies for their new supercar. This new glass will help them achieve a better driving experience.
With this new Gorilla hybrid glass, it looks like we won't just be able to see more clearly, we may also finally never have to deal with cracks on our car's windshield ever again.
ADVERTISEMENT - CONTINUE READING BELOW ↓
Recommended Videos