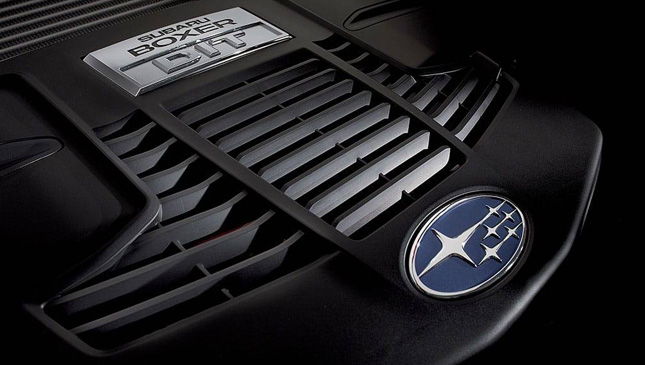 The Subaru Forester XT is well-loved by automotive enthusiasts for a simple reason: It gives you the practicality and the off-road capabilities of an SUV, matched with Subaru's turbo-boxer engine and Symmetrical All-Wheel Drive. In the Philippine market, where the Forester accounts for more than 50% of total Subaru sales, this particular variant makes up 30% of the Forester's sales tally.
ADVERTISEMENT - CONTINUE READING BELOW ↓
You could say it's a niche product, but an extremely popular one—which explains why loyal owners and fans were not at all pleased when Subaru decided that the all-new Forester will no longer be available with a turbo option.
At the fifth-generation model's regional launch in Taiwan, Tomohiro Ishitobi, Subaru Corporation's senior general manager for sales and marketing division, and Tomoyuki Nunome, project general manager for the new Forester, explained why the company chose the non-turbo route.
"Our interpretation of sportiness does not rely on [engine power]," Ishitobi said. "There is a [different] way to express the sportiness of the SUV, and that's what we think we have accomplished with the new Forester. We have prepared a different type of engine [for the global launch], not just the 2.0-liter that we're launching this time. But regardless of engine displacement, we focused on engine response—it's the key thing we focused on."
ADVERTISEMENT - CONTINUE READING BELOW ↓
Recommended Videos
The naturally aspirated 2.0-liter unit for the Taiwanese-market Forester generates 154hp at 6,000rpm and 196Nm at 4,000rpm. The global-launch spec first shown at the New York International Show has a 2.5-liter unit that produces for 182hp and 238Nm.
Ishitobi also stressed that they have improved "every single aspect of the new Forester," despite its having minimal exterior design changes over the previous generation: "There's nothing left undone. You could say the improvement is 100%."
Glenn Tan, managing director of Motor Image parent company Tan Chong International, said the biggest difference between the outgoing model and the all-new one is that the latter rides on the Subaru Global Platform. "It's really something that makes the new Forester handle completely different from other SUVs," he remarked, adding that his favorite feature of the car is its drivability.
He also thinks that the introduction of EyeSight technology will help generate strong sales for the new model as it had done for the second-generation XV, the popularity of which allowed Motor Image Pilipinas to post a higher first-semester sales figure this year than in 2017. "I believe that EyeSight created a whole new bunch of customers for us," he said.
ADVERTISEMENT - CONTINUE READING BELOW ↓
Thoughts? Do you think Subaru's new core technologies will appeal to new buyers as well as to long-time fans of the brand? And if you're already a Forester owner, would you consider upgrading to the new one despite its lack of turbocharging?