It's undeniable that the GoPro line of action cameras has permeated many fields of excitement. Their compact sizes, rugged bodies and numerous accessories have made them a staple in thrilling endeavors like extreme sports, water activities, and especially motorsports.
For car enthusiasts with more casual interests, the GoPro line has been the go-to electronics brand when it comes to recording weekend fun runs and track days. It's always fun to relive high-speed expressway blasts and winding road adventures on video.
Not content to rest on its laurels, GoPro recently debuted its most awesome product so far: the Hero4 Session. What's amazing about it is its size. It weighs a mere 74g and is 50% smaller and 40% lighter than the current Hero4 cameras--and the latter aren't what you would call large by any measure.
We were able to attend the launch of the new GoPro, and it's amazing to hold in person. It's about an inch-and-a-half all around, and it's like holding a large dice. There's just a solitary red record button on top to make operation simple. A press starts recording, and another press stops the recording. The Hero4 Session is also waterproof up to 10m out of the box, eliminating the need for a separate housing like its predecessors.
At this size, the opportunities for capturing video increase significantly. We can imagine recording our feet while we do heel-and-toe techniques like Keiichi Tsuchiya; or using the new wrist mount to record our lightning-fast shift maneuvers.
The Hero4 Session's video quality isn't as good as the Hero4's, but at maximum 1080p resolution the picture is more than enough for capturing all the fun. A dual mic system makes sure the sound can be heard over strong wind or loud engines during a race. An automatic low-light feature will help in getting footage even as natural light wanes.
ADVERTISEMENT - CONTINUE READING BELOW ↓
Other features we've come to expect from the GoPro line are still here: Wi-Fi and Bluetooth sharing, 8-megapixel still photos, and time-lapse photography. The battery is built-in, but it's good for supposedly two hours of video, and with its micro-USB port, charging can be done with your car's 12V power outlet as long as you have an adaptor.
The GoPro Hero4 session will be available tomorrow, July 12, at all authorized retailers, and is priced at P20,990. It's not exactly cheap, but if you have an automotive toy that you like taking out on weekends, the recorded memories can be priceless.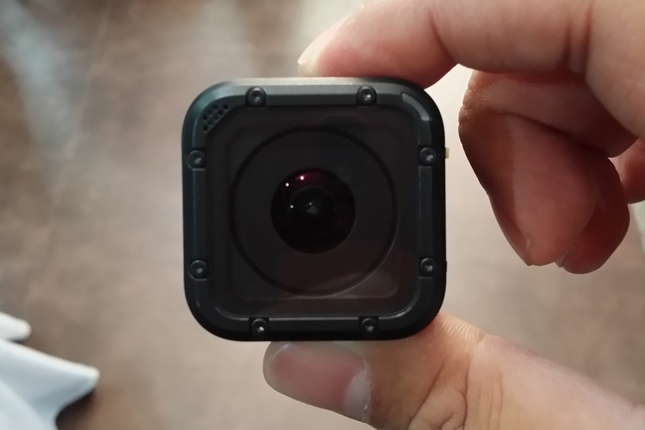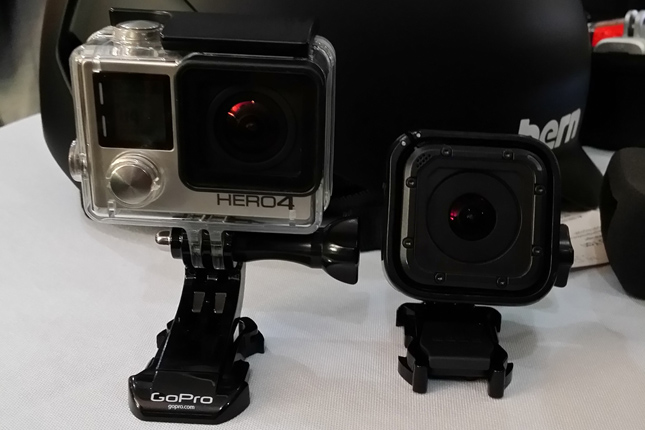 ADVERTISEMENT - CONTINUE READING BELOW ↓
Recommended Videos