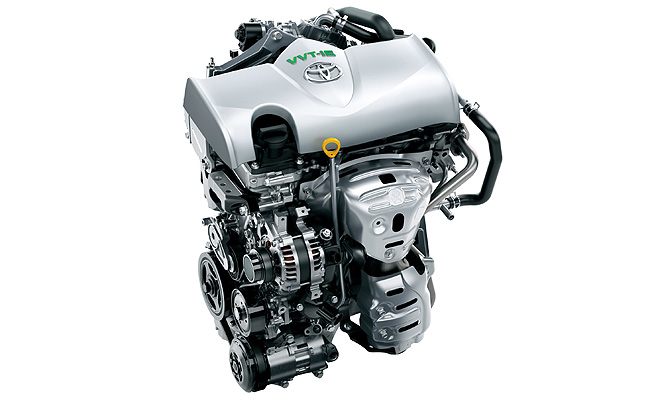 Toyota will introduce 14 new engine variants to its vehicles by 2015, which the Japanese carmaker promises will be at least 10% more fuel-efficient than the ones in its current vehicles.
According to Toyota, the new engines "leverage combustion and loss-reduction technologies [the company] has refined in its dedicated hybrid engines."
One of the 14 powerplants is reportedly a 1.3-liter gasoline engine that utilizes the Atkinson cycle. Normally used in Toyota's dedicated hybrid engines, the Atkinson cycle has "an increased expansion ratio and reduces waste heat through a high compression ratio (13.5), resulting in superior thermal efficiency."
Other measures that Toyota is taking to improve fuel efficiency are a reshaped intake port that supposedly generates a strong tumble flow inside the cylinder, and a cooled exhaust gas recirculation system paired with intelligent variable-valve-timing electric technology to improve combustion and reduce loss. Toyota claims that these features, combined with a start/stop system and other functions, will lead to a 15% fuel-efficiency gain over similar vehicles in the same class.
ADVERTISEMENT - CONTINUE READING BELOW ↓
Another new engine is a 1.0-liter mill that has been jointly developed with Daihatsu. Equipped with a similar tumble flow-generating intake port, cooled EGR system, and a high compression ratio, and combined with start/stop function "and various other fuel consumption-reduction technologies," cars equipped with this engine are 30% more fuel-efficient than vehicles in the same class.
ADVERTISEMENT - CONTINUE READING BELOW ↓
Recommended Videos