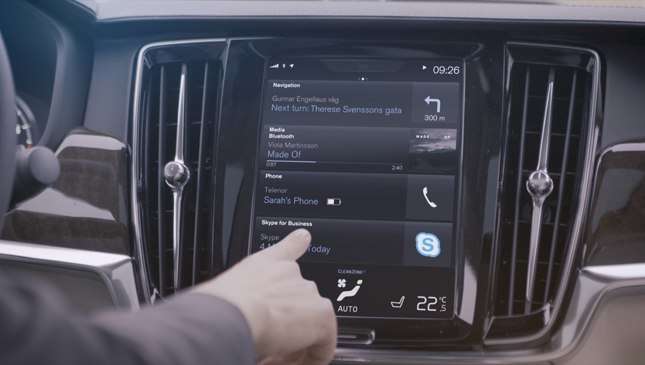 We've all been there: You're stuck in traffic and you feel helpless about all the time you're wasting. Your mind wanders to all the productive things you could be doing instead of waiting for the light to go green. Luckily for prospective Volvo owners, the Swedish carmaker is making Skype for Business available on its new 90 series cars.
Through the vehicle's touchscreen display, Volvo drivers can now check their meeting schedules and join conference calls with just a few clicks and swipes. No more wasted time on the road. The feature will be included in the new XC90 and S90, both of which are available in the Philippines.
Continue reading below ↓
Recommended Videos
"Skype for Business represents another big step forward for our in-car connectivity and communication offer. With the dawn of autonomous cars we see a future where flexible in-car productivity tools will enable people to reduce time spent in the office. This is just the beginning of a completely new way of looking at how we spend time in the car," says Anders Tylman-Mikiewicz, Volvo's VP for consumer connectivity services.
Already known for its focus on safety, this new feature from Volvo allows people to be productive at work while keeping their focus firmly on the road. The autonomous future is closer than we think.