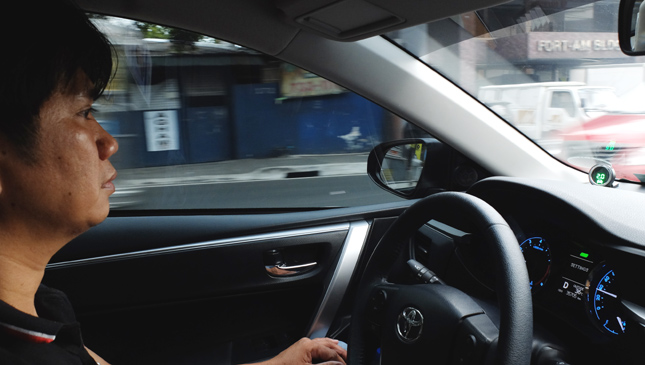 Question: Should taxi, truck and public bus operators be required to have their fleets equipped with driver assistance and safety systems? Mobileye, a global manufacturer of advanced driver-assistance systems (ADAS) from Israel, thinks so. The company is lobbying for the Land Transportation Franchising and Regulatory Board to make ADAS a requirement in these vehicles, but will it actually help reduce road accidents caused by them?
SIIX Philippines, Mobileye's distributor in the country, dropped by our office to give us a short demo of an ADAS-equipped passenger vehicle. The tech's main function is to prevent mishaps using forward-collision, lane-departure and speeding warnings, as well as distance and pedestrian detection.
We took the demo vehicle--a Toyota Altis--to C5 to see how effective the system would prove to be on Philippine roads. We found that while it does come in handy when detecting obstacles and helping you drive alert, some of its features only take effect at a certain speed--which is a little pointless when you're stuck in traffic (which is, like, all the time in Metro Manila). The potential only becomes apparent upon reaching long stretches of traffic-free road.
SIIX business development manager Jeremiah Solomon, who accompanied us during the demo drive, said that the system will prove remarkably effective at keeping sleepy or distracted drivers in check. After experiencing the system's incessant alarm going off--which happens when you reach a certain speed, if you change lanes in a hazardous manner, or if the system detects obstacles or other vehicles stopped ahead of you--we have to agree. The best part? It can't be turned off.
ADVERTISEMENT - CONTINUE READING BELOW ↓
Solomon also told us that, in the future, the system will be able to read road signs as well. As of now, it can read only speed limits and road markings. If you go to NLEX, the system can effectively determine the speed limit and warn you when you're pushing it. In the city? Signs that can be easily read, even by human eyes, aren't as common (especially when they're plastered with election campaign material).
If you're a business owner looking to keep your fleet of trucks or company vehicles accident-free, ADAS might be worth looking into. You don't have to wait for the government to require it. The Mobileye 530--the company's entry-level ADAS product--will be available by the third quarter of this year.
So, is there a place for ADAS on Philippine roads? The answer is yes--to an extent. We can see Mobileye being particularly effective on vehicles that often ply provincial roads and highways, or for drivers working late shifts, when the routes will be free from traffic and the risk of dozing off behind the wheel is a lot bigger. The only question left to answer is whether trucks and buses will have "functioning brakes" in the first place.
Photos by Drei Laurel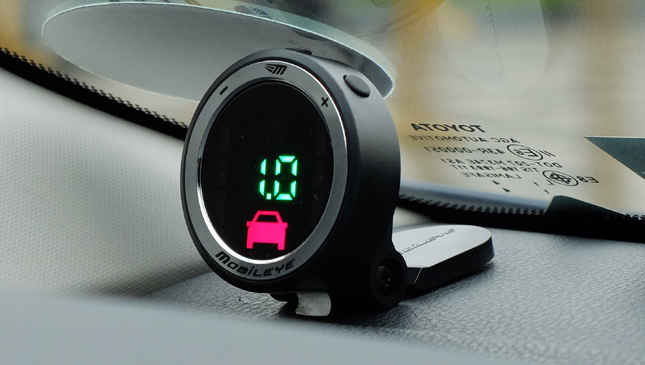 ADVERTISEMENT - CONTINUE READING BELOW ↓
Recommended Videos