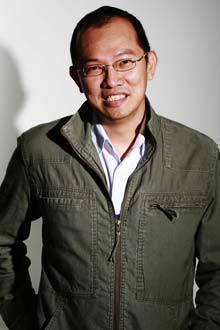 A more open communication line between car executives and the motoring media may be expected from the leadership of Ferman Lao, the new president of the Car Awards Group, Inc.

This would allow the media to bring carmakers' messages to the motoring public faster and more efficiently particularly when there are hot automotive issues at hand as the new CAGI president, who is also the technical editor of Top Gear Philippines, plans to hold a monthly kapihan session between journalists and members of the car industry.

"If we were able to do something like this during the time of Toyota's recall scare in the US, it would've saved Toyota Philippines' and motoring journalists a lot of time asking and answering what would essentially be the same question over and over again," said Lao.

Lao, who was also the head of CAGI's technical committee in the past three years, also seeks to align the Philippine Car of the Year awards standards with those implemented in other countries with the same program.

"We want it to be more uniform with that of other countries, and since most of the cars we get are from Japan, we're looking at Japan as our template," Lao said. "We'd also like to make it more consumer-friendly so we'll be reviewing the cars more from a consumers' point of view. Is it comfortable? Is it quiet? Is it safe? Those are the kinds of question we'll be asking, although of course, when it comes to the technical aspects, we'll still be looking at the cars as enthusiasts."

CAGI is a non-profit group with over 40 members coming from the print, broadcast and online media.CAGI members subject vehicles to various tests to determine the best cars launched available in the Philippine market.
Continue reading below ↓
Recommended Videos
In 2009, CAGI declared the Subaru Legacy GT sedan as the Car of the Year. To see winners in different car categories, click here.