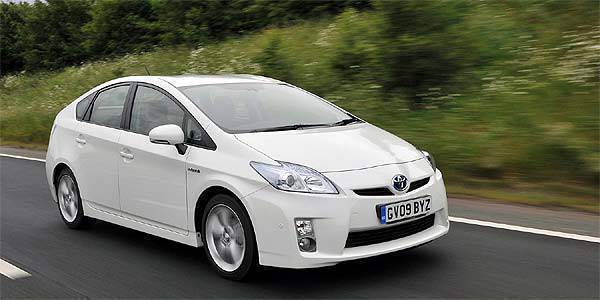 The Toyota Prius has reached the two-million sales mark after the world's most popular hybrid had its debut in 1997.
A total of 2.012 million Prius units have been in 70 countries over the past 13 years. At least 20 units have been sold in the Philippines since the hybrid vehicle's launch in June 2009.
"Based on these volumes, Toyota calculates Prius has saved around 11 million tons of carbon dioxide emissions compared to petrol models of similar size and power, an achievement supported by its continuing development of its full hybrid technology to achieve even cleaner and more efficient performance," Toyota said in a statement.
The Japanese carmaker said the Prius emits the lowest amount of carbon dioxide at 89 grams per kilometer compared with other current production car with an internal combustion engine.
"Hybrid power is a central element in Toyota's development of more environmentally efficient vehicles and Prius continues to provide an excellent platform in which to demonstrate its flexibility and real-world benefits," Toyota said. "Supported by Prius's global achievements, Toyota aims to sell at least one million hybrid vehicles annually as early as possible in the 2010s."
Click here to read Top Gear Philippines' Toyota Prius review.
Continue reading below ↓
Recommended Videos
Photos from Newspress.co.uk
[gallery]602[gallery]