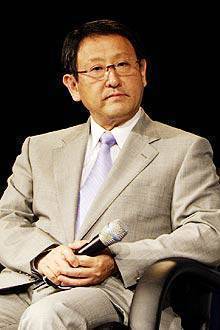 Toyota Motor president Akio Toyoda is prepared to face the American market where his company recalled millions of vehicles on accelerator and brake problems.
Toyoda was invited to a congressional hearing in the United States next week.
"I have received Congressman Towns' invitation to testify before the House Committee on Oversight and Government Reform on February 24 and I accept. I look forward to speaking directly with Congress and the American people," Toyoda said in a statement.
Prior to Toyoda's confirmation to attend the congressional hearing, Toyota released a list of plans to improve product quality and regain customers' trust.
Continue reading below ↓
Recommended Videos
Toyota will be appointing a chief quality officer for each of its major geographical regions. The officers will be sitting on the newly-established Special Committee for Global Quality headed by Toyoda. Toyota will also be enhancing its framework for reporting and monitoring customer feedback from each region by passing it on directly to the Quality Group and Product Development Group, which will then translate information they receive into action to help improving the quality of Toyota products faster.
In line with the action plan, Toyota said all future models will have a brake override system that will turn off the engine when both the accelerator and brake pedals are depressed at the same time.
Toyota will also be using on-board data recorders more actively so more information can be retrieved to support repairs and any technical investigation when needed.
Toyota has also started working with an independent, third-party research organization to test its vehicles' electronic throttle control system. The results will be made public once available.
Toyota hopes these action plan will prove the company is taking to heart customer feedback as it reaffirms its "commitment to unwavering quality in products and services, and to the spirit of 'customer first.'"