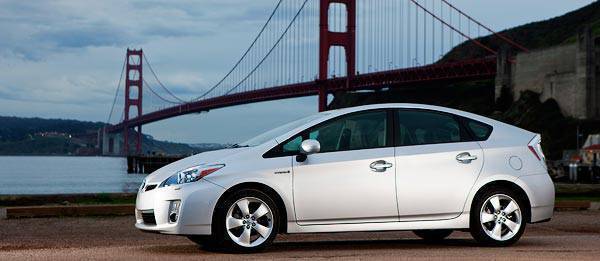 The Prius--Toyota's wildly-popular hybrid vehicle--is now under scrutiny as reports of brakes problem has reached both Japanese and American authorities.
There have been at least 77 cases of the Prius' brake malfunctioning since the current-generation model went on sale in Japan in May 2009, the New York Times said. One collision that injured two people in July 2009 is even suspected to have been caused by the hybrid's slow-moving brakes. As of yesterday, Japan's Transport Ministry has already asked Toyota to investigate 14 cases of the Prius momentarily losing its brakes.
In the United States, the National Highway Traffic Safety Administration has received at least 136 complaints for the same model, with four resulting in a crash. Occupants were reportedly injured on two cases.
Continue reading below ↓
Recommended Videos
Based on the reports, Prius drivers said that the hybrid either surged forward or was slow to brake after driving over a pothole or any uneven road surface. Many even said that it has been a recurring problem, with Apple co-founder Steve Wozniak being one of those to say so.
"I have many models of Prius that got recalled, but I have a new model that didn't get recalled. This new model has an accelerator that goes wild, but only under certain conditions of cruise control. And I can repeat it over and over and over again - safely," said Wozniak on CNET news. "This is software. It's not a bad accelerator pedal. It's very scary, but luckily for me, I can hit the brakes."
Toyota Motor Corporation (TMC), meanwhile, has acceded to the request of both Japanese and American transport agencies, saying that, "we are presently investigating the contents of each complaint raised by the customers, and we are still considering what course of action to take."
Meanwhile, Toyota Motor Philippines continues to wait for word from TMC before it takes action on the 25 Prius units sold in the local market since the launch in June 2009.