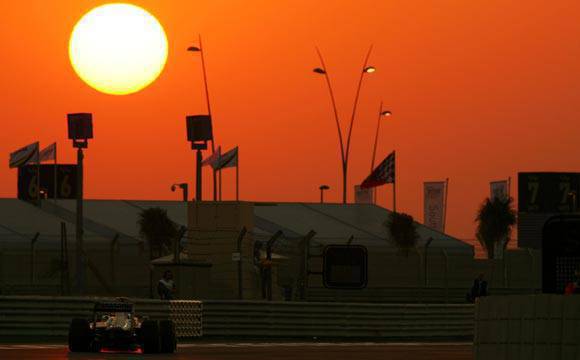 The sun has set for Toyota's Formula One dreams as Toyota Motor Corp. (TMC) decided to abandon the motorsport due economic reasons.
"TMC, which had viewed its participation in F1 as contributing to the prosperity of automotive culture, remained dedicated to competing at the pinnacle of motor sports, even in the face of the abrupt economic changes that started last year," the company said in a statement issued on November 4. "However, when considering TMC's motor-sports activities next year and beyond from a comprehensive midterm viewpoint reflecting the current severe economic realities, TMC decided to withdraw from F1."
Toyota is the second carmaker to pull out of the motorsport this year, next to BMW Sauber.
Continue reading below ↓
Recommended Videos
Toyota hopes to cut costs by canceling its F1 program particularly since it is expected to report an operating loss in the first six months of its fiscal year.
Toyota made its F1 debut in 2002 and participated in 139 grands prix. Although the team has failed to win a race, it claimed three pole positions, three fastest laps, and 13 podium finishes in the past eight years. This season, drivers Jarno Trulli, Timo Glock and Kamui Kobayashi, Glock's substitute in the last two races, earned 54.5 points for Toyota, enough to secure the team's fifth-place finish in the constructor's championship.
Toyota's best ever season was in 2005 when it scored 88 points and landed on the fourth spot in the constructor's league.