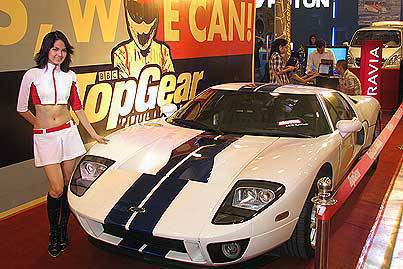 What made your heart race at the Manila International Auto Show (MIAS) - the cars or the babes?
For the many guests who attended the MIAS this year, watching Russ Swift do driving stunts is a trill, getting a glimpse of rare finds in the local scene like the Maserati or the GT50 is a treat, and ogling at all the pretty ladies with the hot cars is an absolute delight.
Let us refresh your memory with a gallery of some of the prettiest faces at the 2009 MIAS.