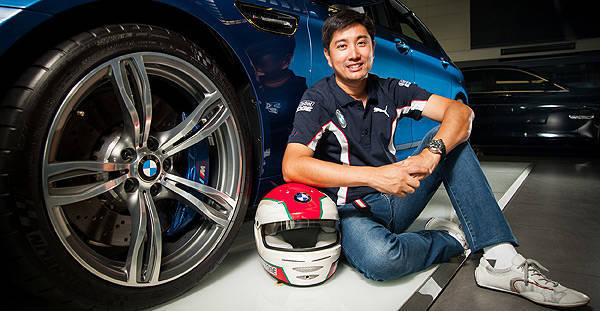 Multi-awarded Filipino race driver JP Tuason has another item to add to his already long list of achievements. The founder of Tuason Racing School has recently been certified by BMW as an M Driver Trainer.
To achieve such a highly coveted title, Tuason spent nearly two months of training in BMW's Driving Experience program in the German carmaker's training facilities in both Munich in Germany and Salzburg in Austria, using different BMW cars. To make this happen, Tuason and Asian Carmakers Corporation (ACC), the Philippine-market distributor of BMW vehicles in the Philippines, spent two years convincing both BMW's ASEAN office and the main BMW headquarters in Germany, that he's the right man for the position.
"You can't just enroll in the BMW M Driver Trainer program," Tuason shared. "You have to be endorsed first by your country's BMW office before you're able to talk to the people in the regional office where they'll ask you questions on why you think you're qualified for the program."
ADVERTISEMENT - CONTINUE READING BELOW ↓
Once Tuason passed BMW's screening, he flew to the carmaker's new driving academy, which only opened its doors in September, where he underwent rigorous training with 19 other drivers. And these weren't just regular drivers but bona fide racing drivers like Tuason himself. Two were BMW's factory drivers in the GT3 series; one was a Swedish rally driver; one was a German national rally champion; one was an engineer who helped build the current M3; and two were driving instructors from AMG and Porsche, respectively.
According to Tuason, the BMW M Driver Trainer program meant business from the very first day.
"Unlike other programs where you simply attended a few classes and walked away at the end of the day with a certificate in hand, you really had to work for it in the BMW Driver Trainer program," shared Tuason. "There were only 10 slots for the first level of the program, and if you didn't make it, all you got was a handshake and a send-off. Grown men were on the verge of tears when they were told they didn't pass the program. That's how grueling it was."
ADVERTISEMENT - CONTINUE READING BELOW ↓
Recommended Videos
After passing the program's Foundation level, which involved standard BMW vehicles, Tuason moved on to the advanced Performance level where he trained in various BMW M cars.
"For the advanced class, we were told to do stuff that you normally wouldn't do, like take a corner at 120kph and then drift the car and run a train of five cars bumper to bumper at 240kph," Tuason recalled. "To make it harder, we were up against one another all the time, so we were constantly competing against each other on who could set the fastest time in every exercise."
With Tuason successfully finishing both levels, the BMW Driving Academy has certified him to be the 156th out of a total of 160 instructors all over the world who are qualified to teach the school's program.
"Almost all of the certified instructors are either in Europe or the US, so this is a great opportunity to pass on what I've learned to both the Philippine and Asian markets," Tuason told us.
ADVERTISEMENT - CONTINUE READING BELOW ↓
Though ACC vouched for Tuason's credentials to be admitted to the driving program, the veteran driver paid for everything himself since he looks at the training as an investment that will benefit his racing school.
With Tuason's certification as a BMW M trainer, ACC president Maricar Parco promised that her company's customers as well as other BMW enthusiasts "will have a lot of driving experiences to look forward to next year." Check out JP's certificates below.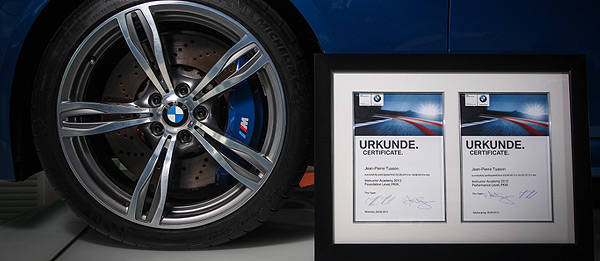 ADVERTISEMENT - CONTINUE READING BELOW ↓