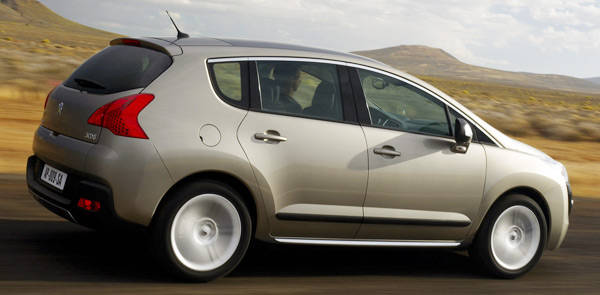 Apparently, the prices of the Peugeot models to be launched here have been pretty much set for a while now. Yesterday, when we reported on the first official press conference held by local distributor Eurobrands Distributor Inc. (EDI), we were only able to mention price estimates. And that was because EDI sales and dealership development director Jay Cruz was adamant that his company could not release the final pricing yet.
But then we just got an e-mail of product literature that had originally come from one of Peugeot's local dealerships, featuring--you guessed it--the cars' prices. Yes, prices of all the variants. Our contact said he'd had this info for about "a month" already. Obviously, the Peugeot dealer had already been pre-selling to potential clients. Why Cruz refused to give us the price list when his dealers had been distributing it already, is beyond us. Perhaps they want some wiggle room in case they find the need to adjust the prices at the very last minute? Who knows?
Anyway, below is the price list, which, as far as we can tell, is already final. To check the specific features of each variant, refer here.
Peugeot 508
1.6 eHDi Active - P1,780,000
Continue reading below ↓
Recommended Videos
1.6 eHDi Allure - P1,880,000
2.0 HDi Allure - P1,980,000
Peugeot 3008
1.6 eHDi Active - P1,480,000
1.6 eHDi Allure - P1,680,000
2.0 HDi Allure - P1,780,000
Peugeot 5008
1.6 eHDi Active - P1,680,000
1.6 eHDi Allure - P1,780,000
2.0 HDi Allure - P1,880,000
Peugeot RCZ
1.6 THP - P2,580,000