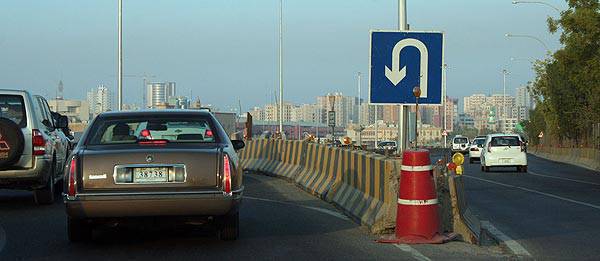 Former Metropolitan Manila Development Authority chairman Bayani Fernando may have been right all along. A study conducted by researchers from North Carolina State University found that U-turn slots are actually more efficient than traditional intersections.
Known as superstreets, they divert traffic from roads that need to cross an intersection. While it does seem time-consuming, the university's researchers have discovered it saves time as drivers are not stuck waiting to cross the street.
"The study shows a 20-percent overall reduction in travel time compared to similar intersections that use conventional traffic designs," said Dr. Joe Hummer, professor of civil, construction and environmental engineering at North Carolina State and one of the researchers who conducted the study. "We also found that superstreet intersections experience an average of 46 percent fewer reported automobile collisions--and 63 percent fewer collisions that result in personal injury."
To gather the data, the researchers studied three superstreets in the state that had traffic lights by measuring the travel time a vehicle had to pass through an intersection, whether it was taking a right or a left or passing through it. In addition, the team examined collision data from 13 superstreet intersections in the state that didn't have traffic lights.
Continue reading below ↓
Recommended Videos
But if U-turn slots are supposed to be efficient, how come traffic jams still occur in the wider parts of Quezon Boulevard that have up to five lanes on each side of the road?
Photo from SXC.hu