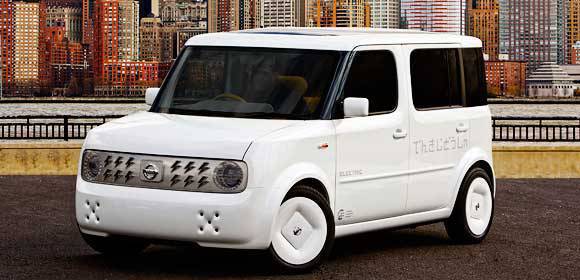 Universal Motors Corp. (UMC) is a step closer to bringing Nissan's electric vehicle to the local market.
UMC executive vice president Elizabeth H. Lee and Nissan managing director in Asia Pacific Steve Ardianto last week visited Board of Investment (BOI) managing head Elmer C Hernandez to discuss the entry of Nissan's electric vehicle in the Philippines.
Nissan's electric vehicle will be available in the United States and Japan next year and will be distributed to other automotive markets by 2012.
"The BOI is very receptive about it. We really want to work with the government to bring in the electric vehicle to the Philippines," Lee said in an interview.
Various photos of Nissan's electric vehicle have been circulating online but Lee said the actual design of the electric vehicle which may soon be locally available is still confidential.
In 2008, Nissan unveiled the Denki (see photo gallery below), a lithium-powered electric vehicle, at the New York International Auto Show. The Denki's launch scheduled for 2010 is part of the Japanese manufacturer's Green Program 2010 aimed at reducing the carbon dioxide emissions of Nissan products.
Continue reading below ↓
Recommended Videos