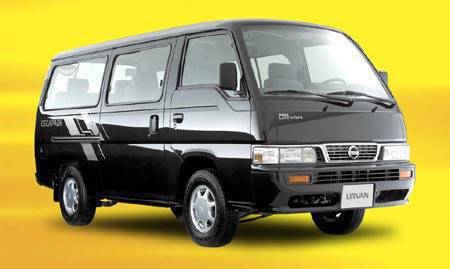 Universal Motors , the country's local distributor of select Nissan vehicles, has been helping Filipino entrepreneurs during the economically trying times.

Since 2006, Universal Motors has been offering the 'Ur Van Ur Business' (UVUB) program which aim to help entrepreneurs in their businesses' transportation needs. The program has helped entrepreneurs generate more than 4,400 jobs, Universal Motors senior vice president Elizabeth H. Lee said in an interview with www.entrepreneur.com.ph .

"We are no longer in the business of just selling vehicles. We are now in the business of making a difference in other people's lives," Lee said.

With the UVUB, Universal Motors tailors its Urvan to fit a buyer's needs depending on his business.

"This self-liquidating business has options that include using the Urvan for a shuttle business, carpool, cargo van, van rental, ambulance and several other creative types of roving/mobile businesses one could think of using the Nissan Urvan," Lee said.

The base Nissan Urvan variant retails for only P960,000 and can carry up to 21 passengers through its jeepney-like seating configuration. This makes it ideal as a shuttle service while the center of the cabin has enough space for cargo.

Other Urvan passenger-carrying variants can carry 12 to 18 people depending on its configuration. The Urvan may also be used as a plain cargo van or even as an ambulance.

The Nissan Urvan is powered by a 2.5L diesel engine with a torque of 178Nm. This means the Urvan has a lot of pulling power for an engine that isn't as heavy on fuel as a gasoline-fed machine.
Continue reading below ↓
Recommended Videos
Check out the specs of other Nissan vehicles in TopGear.com.ph's updated Buyers' Guide.