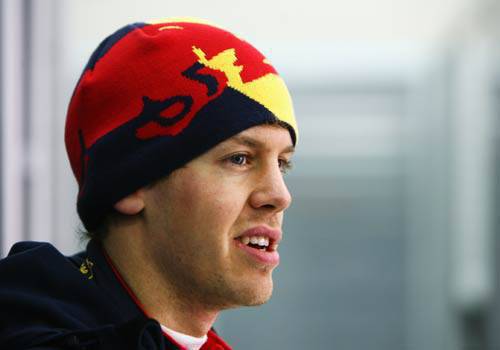 Red Bull Racing's Sebastian Vettel drove a faultless race from start to finish and kept his championship hopes alive after winning the Japanese Grand Prix.
Vetttel closest challenge came from McLaren's Lewis Hamilton as both drivers went into the first corner on the first lap alongside each other. Vettel was the fastest through the sweeping curve, however, as he powered away from Hamilton and never looked back.
ADVERTISEMENT - CONTINUE READING BELOW ↓
"What a race," Vettel said in the post-race press conference. "I think strategy-wise we were the favorites but first of all you have to do the start. We were pretty confident and had good starts in the past. But it was closer than I thought it was going to be (turning into turn one)."
Starting on the third slot, Hamilton used his kinetic energy recovery system (KERS) to his advantage as he leapt off the starting line ahead of Toyota's Jarno Trulli on second. Trulli, though, bade his time and waited for the right moment to make his move. Trulil took advantage of Hamilton's pit stop on lap 38 and moved back to second. A problem with McLaren's KERS dented Hamilton's hopes of challenging Trulli for second place.
"It was just a matter of pushing as hard as possible and putting pressure on Lewis," said Trulli.
Despite being given the boot by Ferrari in favor of Fernando Alonso for next season, Kimi Raikkonen continued to be a strong force for his team as he finished in fourth place ahead of WilliamsF1's Nico Rosberg and BMW-Sauber's Nick Heidfeld.
ADVERTISEMENT - CONTINUE READING BELOW ↓
Recommended Videos
Brawn GP's Rubens Barrichello and Jenson Button kept the chase for the driver's championship and the constructor's championship alive as they finished on seventh and eighth place, respectively.
The 2009 season has two more races to go and only 20 points left to gather. Who do you think will be the next world champion: Button, Barrichello, or Vettel?