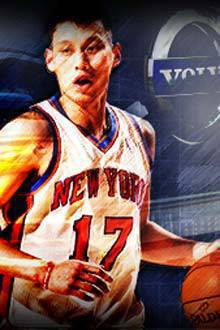 With the way he's been making a name in basketball, we doubt if there's anyone out there who'd want to miss out on the Jeremy Lin craze. And it seems like Volvo wants to tap into the so-called Linsanity as well with the perfect market in mind--China.
Citing two unidentified persons who are familiar with the deal, Bloomberg.com reported that both Lin and Volvo, through Swedish carmaker's parent company Zhejiang Geely Holding Group, "are in advanced negotiations after having reached a preliminary agreement" that would see Lin endorsing Volvo cars in China.
As the first American player in the National Basketball League to be of Chinese descent, Volvo is banking on Lin's popularity to cross borders and help the Swedish carmaker make further inroads into China. Volvo is reportedly looking to double its sales to 800,000 units in China--the brand's fastest growing market--by 2020. Volvo reportedly sold 449, 255 cars there in 2011.
Continue reading below ↓
Recommended Videos
Zhejiang Geely acquired Volvo from Ford Motor Company in August 2010 for $1.8 billion.
So, should Volvo and Lin go for it?