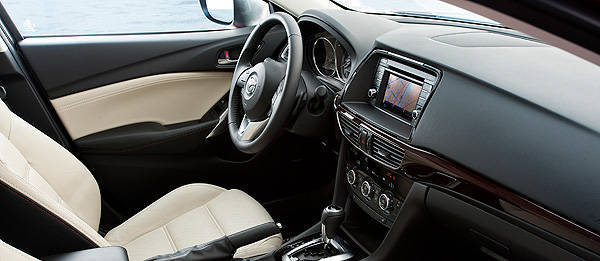 Ward's Auto World has named the 10 best car interiors for 2013. Luckily for us, four of the 10 cars are offered locally: the Chevrolet Spark, the Hyundai Santa Fe, the Lexus GS450h, and the recently launched Mazda 6.
"This year's batch of winners really drives home the point that interiors are a vital part of the battle for consumers' hearts and minds," said Ward's Auto World editor-in-chief Drew Winter. "It wasn't uncommon all that long ago for automakers to view interiors as the best place to take cost out of a vehicle. They eventually figured out that's a big mistake, because people spend a lot more time looking at the inside of their car than the outside."
The publication chose the Spark for being "surprisingly well-equipped," while the Santa Fe was cited for being "well-crafted, tastefully appointed and affordable" despite having a premium look and feel.
As for the Lexus GS450h, Ward's Auto World called it "the most visually stunning" of the numerous luxury car interiors it has evaluated this year, thanks to details like the satin metallic accents and exotic bamboo trim.
ADVERTISEMENT - CONTINUE READING BELOW ↓
The 6, meanwhile, was chosen for "color management." Although black is the dominant color of the interior, it is complemented by the almond-colored seats and door trim, as well as the deep burgundy of the horizontal plastic strip of the instrument panel.
The six other cars that made the list but aren't available in our market are the Acura RDX, the Cadillac XTS, the Kia Forte, the Nissan Pathfinder, the Ram 1500 Laramie Longhorn, and the Toyota Avalon.
[gallery]1364[gallery]
ADVERTISEMENT - CONTINUE READING BELOW ↓
Recommended Videos