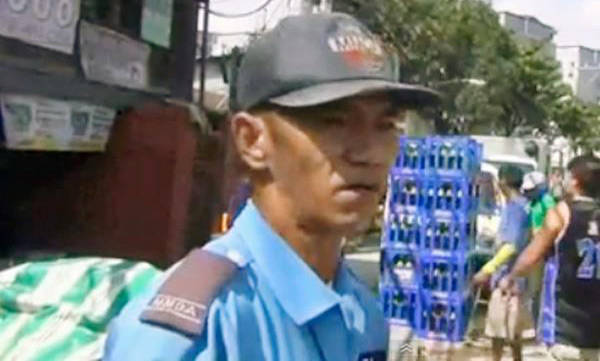 Remember this guy? Of course you do. He's Metropolitan Manila Development Authority traffic constable Saturnino Fabros, the bullying victim of a private motorist just a couple of months ago. The whole country--especially those on social media--rallied around him and made him the unofficial face of the scandalous gap between the rich (at least the abusive kind) and the poor.
Well, we're interviewing him this weekend. In a nutshell, we want to ask him stuff that a typical Metro Manila motorist ought to know. Things like, "What are the pet peeves of MMDA traffic enforcers?"
Now, we want you to supply the questions. What are you itching to ask the MMDA right now? Post your question in the comments box below. We'll pick the best ones and ask Mr. Fabros on your behalf. The interview will be produced as a video for TopGear.com.ph.
An important note: Please refrain from asking questions about the bullying incident. We're not interested in that. It's old news that should be given its due rest (if you noticed, we didn't even mention the name of Mang Saturnino's disgraced assailant). Let's just focus on the subject of "traffic management" in the context of Metro Manila or even the Philippines.
Continue reading below ↓
Recommended Videos
Post your awesome question now.