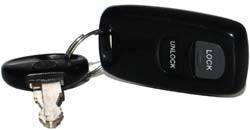 The Philippine car industry is in a good position to sustain the growth in sales it has been posting in the past three quarters, an economist said in a recent forum on automotive production.
The local automotive sector may even be able to "catch up with Thailand" in assembly and production given positive economic factors like the growing number of the middle-class who make up bulk of entry-level car buyers, Dr. Bernardo Villegas of the University of Asia and the Pacific said during the Philippine Automotive Summit. Other factors include the influx of remittances from overseas Filipino workers and the availability of funds from banks and financial institutions.
Continue reading below ↓
Recommended Videos
"Thirty percent (growth in sales) can be sustained," Villegas said. "Even 20 percent is doable for the industry."
The Chamber of Automotive Manufacturers in the Philippines (CAMPI) said the industry has already sold 126,901 units from January to September, 35.9 percent higher than the number of vehicles sold in the same period last year.
At the rate it's going, CAMPI may beat the 1996 when 162,000 brand-new cars were sold in the market. CAMPI now expects to sell 170,000 to 175,000 units by the end of the year. This figure, however, is still far from Thailand's vehicle sales, which already stood at 488,088 from January to August.
Local manufacturers expect growth to continue but they admit the industry might not be able to echo this year's stellar sales performance.
"It will not be as big as 2010," said Ford Group Philippines president Randy Krieger, who said growth next year will be driven by an improved economy, political stability and a stable foreign exchange rate.
Toyota Motor Philippines also expects growth to be sustained but at a slower pace.
"It's an uptrend but it won't be as strong as this," said Toyota first vice president for sales and marketing Raymond Rodriguez.
Do you think more Pinoys will be buying a brand-new car next year? A running poll on TopGear.com.ph shows 30 percent of over 200 voters are planning to buy a new car in 2011. Want to vote? Click here.
Photo from SXC.hu