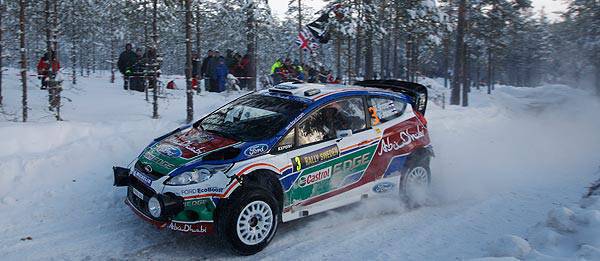 Stage One Technology has been providing the World Rally Championship's timing, tracking and data acquisition needs for the last 10 years. To celebrate its association with the top rally series in the world, the company has made a video montage of some of the most memorable moments it has captured in the past decade.
The three-and-a-half-minute video showcases triumphs in the sport, like the legendary Colin McRae celebrating one of his many stage wins and Sebastien Loeb winning the first of his eight consecutive drivers' titles. Also present, of course, are the tragedies in the form of races lost due to massive--and sometimes spectacular--crashes, including one by a man who goes by the name of Kimi Raikkonen. And then there are some scenes that are just unbelievable, ranging from a pack of horses crossing the race course just as a car is about to drive by, to one car racing through the Arctic tundra minus its windshield.
Don't worry, we'll understand if you shed a tear or two while watching the video.
If you're viewing this on a mobile device and can't see the video, please click here.
Continue reading below ↓
Recommended Videos