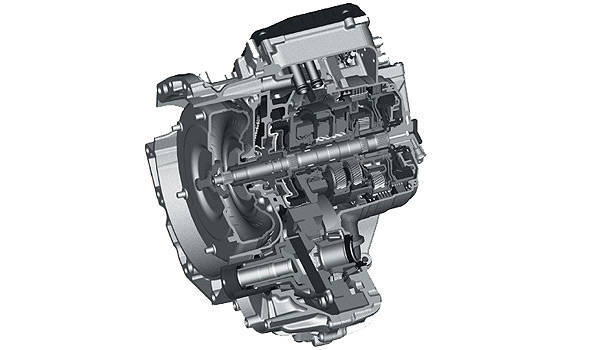 There was a time when automatic transmissions only had as much as three speeds. Today, however, cars utilize slushboxes that have as few as four to as many as eight speeds depending on the brand. Now, driveline manufacturer ZF has one-upped everyone by unveiling the world's first nine-speed automatic transmission.
Designed for transverse-mounted engines, the nine-speed transmission--which is known internally as the 9HP--is capable of handling 280 to 480Nm of torque. The transmission was also designed as a construction kit so that it can be applied cost-efficiently not only to front-wheel drive cars but also for all-wheel drive and hybrid platforms as well as those with start-stop systems.
The 9HP is also 16 percent more fuel-efficient than current six-speed automatic gearboxes used by front-wheel driven car thanks to its "extremely high total spread of 9.84."
"Extremely small gear steps can be realized thanks to the nine speeds," ZF said in its statement. "This does not only have a positive effect on driving comfort but, in addition, the engine always runs in the consumption-optimal speed range: In the ninth speed, there are only 1,900 revolutions per minute at 120 km/h instead of 2,600 in case of transmissions featuring 6 speeds."
ADVERTISEMENT - CONTINUE READING BELOW ↓
ZF achieved the high number of speeds with the 9HP by utilizing four individual gear sets and six shifting elements. As it was a challenge to place the components in the limited transmission installation space offered by front-wheel drive cars, the gear sets were "intelligently nestled in" instead of being mounted on the 9HP's longitudinal axis.
Though the 9HP has yet to be used as an Original Equipment Manufacturer (OEM) component, ZF has revealed that "its smooth starting and maneuvering quality" is valuable to "the USA and the Asian markets."
Any guess as to which carmaker will be the first to use ZF's nine-speed automatic gearbox?
ADVERTISEMENT - CONTINUE READING BELOW ↓
Recommended Videos