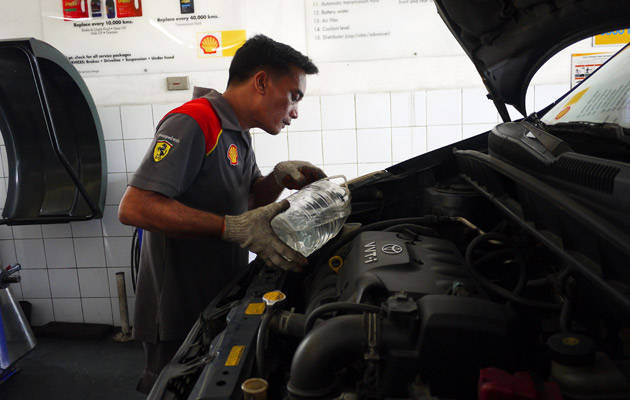 A long time before I became a writer for Top Gear Philippines, an older cousin gave me sage car advice: Never scrimp on your motor oil. He likened it to a car's lifeblood, a very apt comparison.
Since then, I made it a point to remind my dad about regular tune-ups and maintenance schedules of our cars. And when the time came that an old family vehicle was handed down to me, I did my best to keep it in good running condition.
But I guess my best wasn't good enough because I started having trouble with my oil a few months ago. At first, the "check oil" light inside the instrument cluster would light up, blink intermittently, and then revert to its dormant state. It was unnerving because a problem with the oil could be the first sign of serious trouble down the road.
So I went to a mechanic recommended by our motorsports editor and photographer Mikko David. In a nutshell, Mikko's guy said the design of my car's engine needed very religious oil changes, as sludge accumulates quickly. I thought back and realized that I based my lubricant maintenance on kilometers traveled rather than time. And since there are periods when I test-drive for Top Gear, my personal car just sits at home. In the end, I learned it's better to replace your lube based on time intervals rather than distance.
After Jeff de Leon, Mikko's mechanic, cleaned the sludge from my engine block, he said I would have to change oil more frequently for the next intervals.
ADVERTISEMENT - CONTINUE READING BELOW ↓
When the time came for the next oil change, I went to the Shell Helix Service Center along Julia Vargas. I like this place because it's reasonably near my house, and the fact that Shell Philippines gave me a free oil change didn't hurt either.
But beyond those shallow circumstances, there are real reasons I patronize this service center. I had been here several times as a paying customer. Here's why I keep coming back.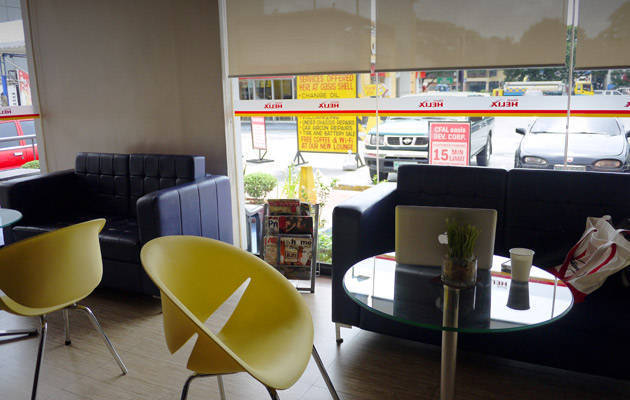 1. Location, location, location. Even if you don't live nearby like I do, this Helix Service Center is located on C5 corner Julia Vargas, a very accessible area. It's easy to find and not hard to get to. It also has Chowking and Jollibee food outlets in the same compound so you can have a meal while your car is being serviced.
2. Chillax. There's a simple lounge area with Wi-Fi access. It's clean and air-conditioned, so you can surf the net with your tablet or catch up on your e-mail with your laptop.
3. Fast, not furious. The mechanics work quickly and efficiently. A simple oil change will take about one hour. You won't get mad because you were made to wait. Of course, I have to say that I time my visits to occur during periods when there are the least number of customers, like weekday mornings.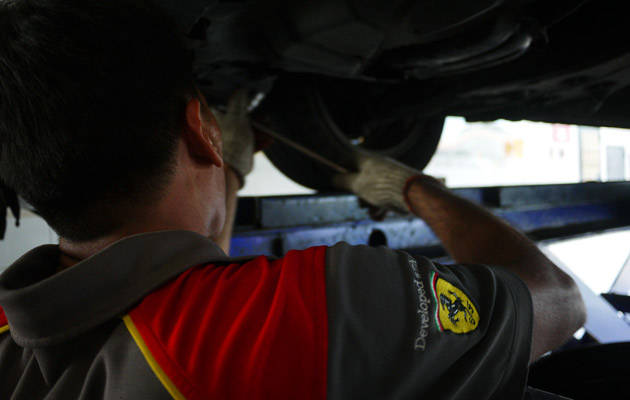 4. Suggestive staff. The mechanics not only did what I asked, but also checked on what else needed attention in my car. I found out one of my shock absorbers needed replacement during a tune-up there. They gave helpful recommendations and efficiently repaired what they could once I gave them the go-signal.
5. Budget-friendly. If you're used to casa prices for tune-ups, you might be pleasantly surprised at the rates this Helix Service Center charges for basic services. An oil change with the Shell Helix Ultra E fully synthetic oil will set you back P3,120; the HX7 synthetic oil change costs P1,880; the HX5 multi-grade oil service is priced at P1,440; and the most affordable HX3 product costs P888. If you're not familiar with engine oils, a basic guide is you use the most expensive oil when your car is new and if it's performance-oriented. As it gets older, you move down to less pricey lubricants. And when your car is 10 years old or older, the most basic HX3 line is what you should use.
ADVERTISEMENT - CONTINUE READING BELOW ↓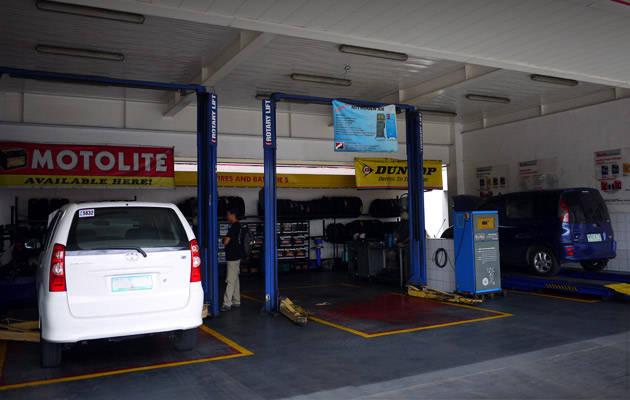 6. Name recall. This Helix Service Center keeps a record of your visits like a car dealer. That way, you can see what has been done to your car and keep track of the parts you need to replace.
7. Next to godliness. The service bays are clean. You can actually hang out there and watch your car being serviced if you're curious enough. If you're not new to car ownership and have seen your share of repair shops, you know that it's quite difficult to keep a place like this spick and span.
Photos by Dinzo Tabamo