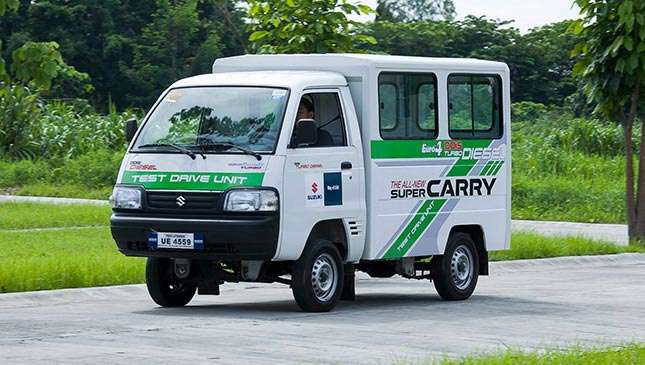 The Suzuki Super Carry is the king of small utilities, with thousands serving as mini-jeepneys, water delivery trucks, and barangay patrol vehicles. Unfortunately for Suzuki, these are mostly surplus imports, often with a new coat of paint, a left-hand-drive conversion, and a new badge.
The Japanese carmaker is finally firing back, with the very first 'official' Super Carry in the country. And given the way other motorists have been rolling down windows in traffic to ask "magkano," it seems like it's about damn time.
The P469,000 base price may be steep versus typical surplus units or Chinese clones, but this Super Carry has something those vehicles don't: diesel power. That said, the 32hp (!) turbocharged (!!) two-cylinder (!!!) unit doesn't have a whole lot of it. While acceleration is acceptable at low speeds, the drag from 40kph to the 80kph electronic limiter takes forever.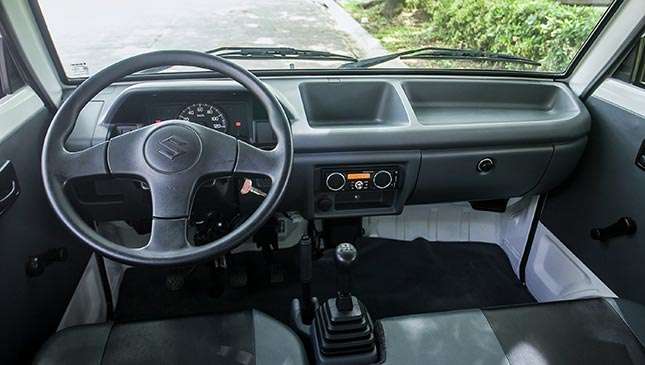 On the handling front, the Super Carry tends toward slight and safe understeer. Beefy radius rods peeking out from under the front bumper keep brake dive in check without ultra-stiff springs. Rear leaf springs make the unladen rear bouncy over rough roads, but never excessively so. The heavy, unassisted steering lightens up once underway and is steady at speed, with good self-centering. This is a car you can realistically drive on the highway.
Out here, you can hit 29-32km/L at a steady 60kph. In light city traffic, about 15-18km/L. Worlds apart from surplus gasoline Super Carry trucks, which can drink like SUVs in traffic.
One reason the small Suzuki drinks so little diesel, however, is there's no heavy A/C compressor dragging the engine down. Even if you wanted to install one, there's little space in the engine bay for it, and no dashboard cutouts for A/C vents. As such, we often found ourselves relying on natural air-conditioning (open windows) and a small USB-powered fan for cooling.
ADVERTISEMENT - CONTINUE READING BELOW
That the Suzuki actually has a USB port is a surprise. It's attached to a head unit with integrated speakers—integrated because there are no cut-outs for speakers, either. Sound is best described as...well, let's say many tricycles have better sound systems.
But the Super Carry goes where tricycles can only dream of treading. Impressive ground clearance, full weather protection, and an integrated snorkel allow it to brave floods deep enough to stall most cars. And that commanding driving position and the narrow body allow it to squeeze through the tightest of alleys.
While not as practical, maybe, as a full-size FB-type truck, similarly equipped full-size utility vehicles cost some P200,000 more. For small enterprises, the Super Carry provides a point of entry several steps above your typical secondhand mini-truck or delivery tricycle. And unlike bigger diesel utilities, the tiny Euro 4 two-cylinder promises extra-low emissions and ultra-low running costs. Clean and green has never been so cheap.
SPECS: Suzuki Super Carry
Price: P479,000 (pickup)
Engine: DOHC 8-valve i2
Power: 32hp @ 3,500rpm
Torque: 75Nm @ 2,000rpm
Transmission: 5-speed manual
Layout: RWD