The Suzuki Swift has long been a favorite among motorists looking for a stylish and relatively sporty hatchback. The last gen's quirky looks and agile driving dynamics helped gain the nameplate a following, and these vehicles are still a common sight to this day.
So naturally, the fourth-gen hatch, launched globally in 2016 and only making its Philippine debut two years later, has a fair bit of reputation to maintain. Keep in mind, it finds itself in the same segment as the Honda Jazz and the Mazda 2—two hatchback heavyweights in their own right.
Does it deliver? Well, we're here with the Suzuki Swift GLX CVT to find out.
Styling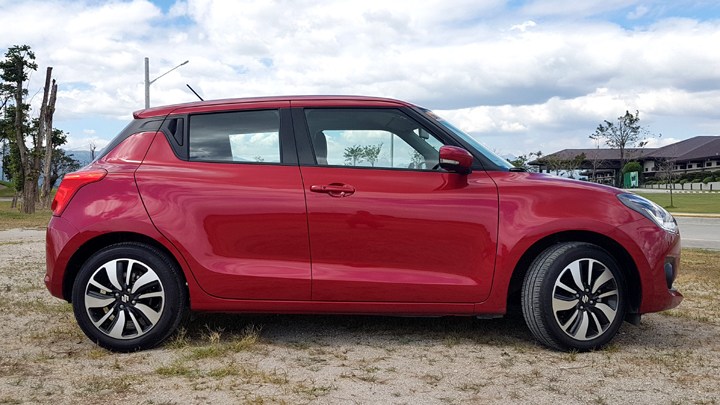 I have to say I find the all-new Swift's design to be the most attractive in the segment. The previous generation's cute and somewhat chunky appearance has been replaced with an edgier, much sportier look, and it does the nameplate's moniker justice.
ADVERTISEMENT - CONTINUE READING BELOW ↓
Suzuki's gotten busy in all the right areas: The new swept-back headlights with daytime running lights and the sloping roofline convey a sense of agility, while the boxy taillights, clean side profile, and subtle character lines give off a minimalist vibe not many modern Japanese hatchbacks manage to pull off these days.
To sum it up, the Swift nails 'sleek and sporty' without relying on an overabundance of lines and edges to do so.
Interior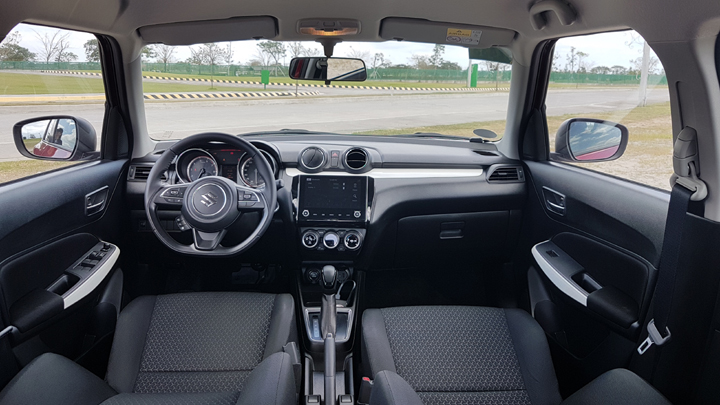 Like the interior of the hugely popular Suzuki Vitara, the Swift's cabin utilizes a ton of hard plastics without ever feeling subpar. This is because the designers have successfully masked these materials by focusing on the parts of the interior that matter most: steering wheel, seats, and layout.
The flat-bottomed steering wheel feels both sporty and relatively premium, and the seats feel great and supportive, too. What's more, finding an ideal driving position is a cinch thanks to the car's telescopic steering adjustment. All controls (save for the touchscreen infotainment system) are well within reach and provide good tactile feedback.
I do have to note that the fabric on the door panels appears to dirty easily—these had a few stains that were apparent as soon as I stepped inside the unit.
Engine performance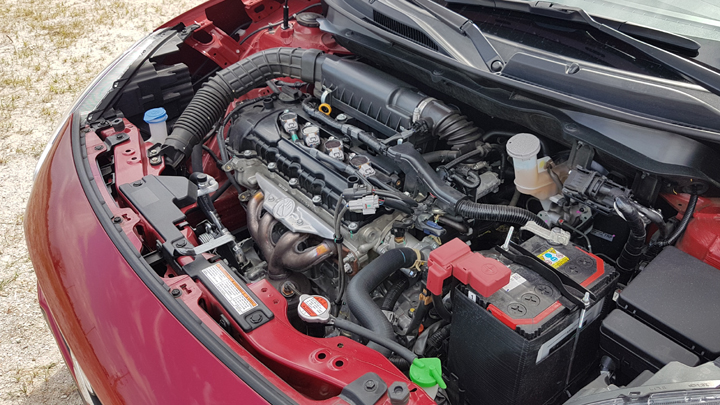 You'd be forgiven for assuming the all-new Swift's 1.2-liter engine—capable of a modest 82hp at 6,000rpm and 113Nm of torque at 4,200rpm—is underpowered. It does seem so on paper. But behind the wheel, you'll find that this hatch is much more sprightly and faster off the line than its numbers might suggest.
This is because the fourth-gen Swift rides on a lighter chassis and comes with a hiccup-free CVT. It isn't by any means quicker than the Jazz or the Mazda 2, but it provides nice throttle response and should definitely surprise anyone who draws conclusions based on spec-sheet figures alone. It's also a very efficient vehicle: Over 300km in mixed driving conditions yielded 15km/L.
ADVERTISEMENT - CONTINUE READING BELOW ↓
What I do wish this unit had was a manual mode or paddle shifters. Would've been fun, but if control over the transmission is a deal breaker to you, you can always settle for the base GL variant and its five-speed manual gearbox.
Ride and handling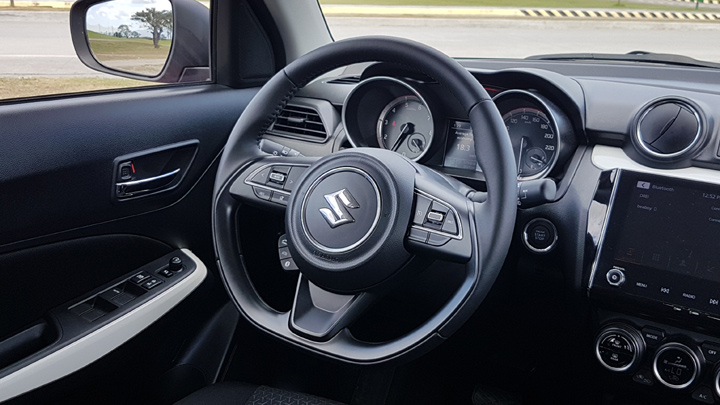 Suzuki's next-generation Heartect platform and underbody structure provide a stiffer ride, and it shows in both good and not-so-good ways. Handling-wise, the Swift feels amazing. It's the perfect balance of light and responsive, and steering feels agile and nicely weighted regardless of whether you're on the highway or tight city streets.
The drawback is that ride comfort in the rear leaves something to be desired. It's not unbearable, but you do feel the road imperfections when you're driving through rougher stretches of EDSA or provincial roads. Personally, though, it's nothing I didn't expect from a car of this size.
Extra features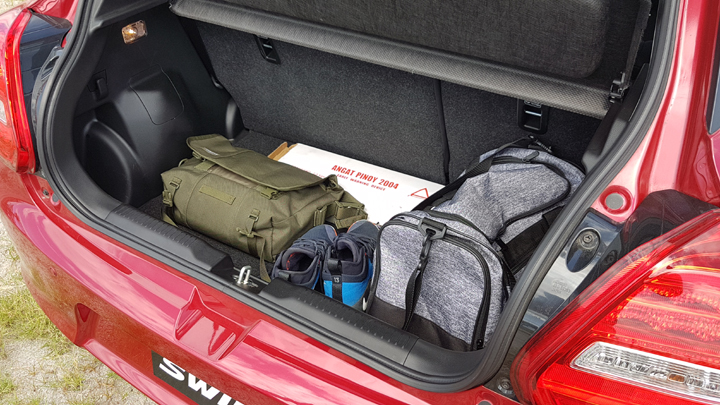 The Swift's Bluetooth-capable eight-inch touchscreen infotainment system is easy to use, while the six-speaker sound setup sounds crisp and clear, and handles bass relatively well. The A/C system is also automatic, and the GLX comes with a rear parking camera and push-to-start ignition, too.
The interior could use a little extra storage space, but this hatch isn't that roomy to begin with. One gripe I had was that the electric window on the driver's side doesn't close automatically.
Rear storage capacity is okay at best—able to fit a couple of gym or overnight bags. But again, this is a subcompact hatchback we're talking about. Anyway, you can fold the 60:40 rear seats down if needed.
Verdict
ADVERTISEMENT - CONTINUE READING BELOW ↓
The all-new Swift's GLX variant is a great, stylish, hatchback. That said, it's not perfect: For all the magic it has done the Swift in terms of improving agility, the stiffer chassis rears its ugly head through rougher patches of road. Again, the ride is not unbearable, but you will have to brace yourself as you go over ruts and potholes.
Overall, the Swift is a sleek hatch with sweet handling and a decent, efficient powertrain that makes the most of its modest output.
SPECS: Suzuki Swift GLX CVT
Price: P899,000
Engine: 1.2-liter gasoline
Power: 82hp @ 6,000rpm
Torque: 113Nm @ 4,200rpm
Transmission: CVT
Drive layout: FWD
Seating: 5
Score: 17/20
Suzuki Swift