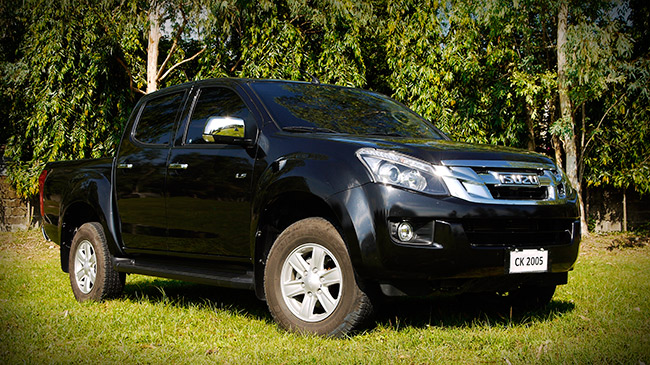 The previous Isuzu D-Max had been around for what seemed like a dog's age. And now that the new one is here, things feel completely, er, the same. Yes, the truck looks all-new, but not really. Commercial variants get a new 2.5-liter diesel engine that won't set anyone's world afire, while consumer-market models still soldier on with the same 3.0-liter oil-burner found inside the old D-Max. While Isuzu's loyal customers have never complained about it, is there enough life left in that diesel heart to woo new ones?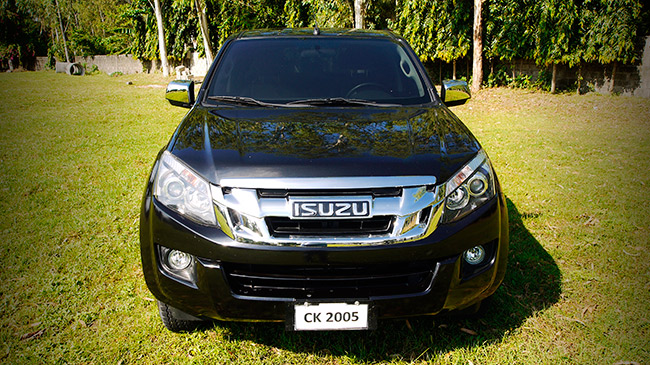 STYLING
The D-Max goes to some length to draw a family connection to the previous car, keeping a toothy grille similar to last year's model. This is mated to a slimmer, sleeker light cluster with integrated running lights. The 16-inch alloy wheels look like a direct carryover from previous Isuzu designs. While the D-Max shares bodies with the Chevrolet Colorado, the hood is more traditional than the clamshell-type on the Chevy, and some effort has been put into carving character into the rear tailgate. While the Colorado may be more conservatively handsome, the Isuzu's looks are definitely more striking.
Continue reading below ↓
Recommended Videos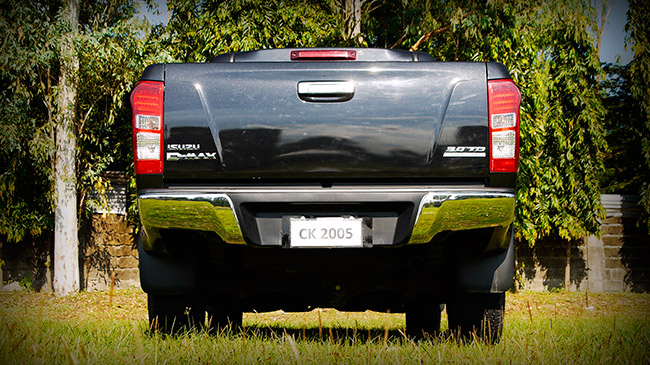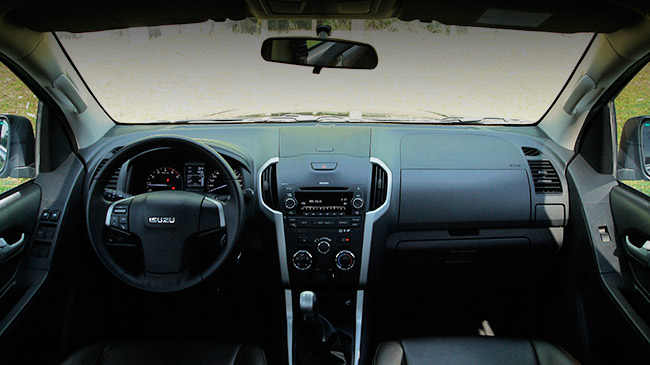 INTERIOR
The sporty interior is a big step up over the old car. Our LS variant has a number of blank switches, but they're thankfully tucked away behind the steering wheel. I wish they had tucked away the panel seams around the door switches, too. Center console storage is a bit disappointing, but a dash-top bin and twin glove boxes (one having a hidden power-point) give you alternate places to stow away odds and ends. A spacious cabin and soft seats let you really spread out and lounge. We were able to squeeze several hardcases behind the front seat for an airport run.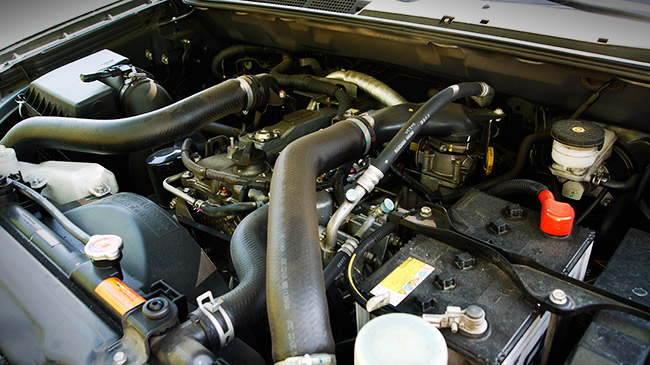 ENGINE PERFORMANCE
While the D-Max isn't exactly slow, it would lose a straight-up drag race to most of its competitors. Otherwise, that direct-injection 3.0-liter is a good motor. It feels under-stressed, with little undue vibration. The light clutch and gearshift remain a joy to use compared to the clunky industrial-grade gearboxes in the competition. Fuel economy (as tested) hovered at 8-10km/L in traffic, and back-to-back-to-back highway runs at 80kph in light traffic returned 18-19km/L. Long runs at 70kph or under could put you above the magic 20km/L mark, but that's no fun when buses are passing you while doing 120!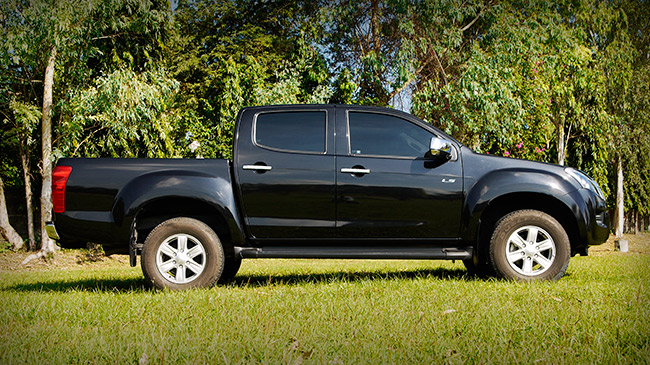 RIDE AND HANDLING
The D-Max isn't the most exciting truck to drive. It isn't even second, third or fourth in those stakes. The suspension is soft and wallowy, and a wide turning circle and slow steering require some mad shuffle-steering when negotiating a U-turn. The ride can get a bit busy over bumps due to the soft suspension, and there's too much brake dive for my taste. Of course, this fits the target market perfectly. That slow steering and soft demeanor are perfect for those long hours behind the wheel on the provincial highways that the D-Max calls home.
EXTRA FEATURES
Our LS variant comes standard with keyless entry, powered driver-seat adjustment, leather seats, 16-inch alloy wheels and an integrated audio head unit with MP3/USB capability and rudimentary Bluetooth hands-free setup. While the sound lacks some meat in the midrange, it's crisp with good bass reproduction. Upmarket features include projector-type headlamp, leatherette seats and a backing-up camera. There are standard stepboards, but no bed-liner or roller-cover with the 4x2 LS package. You'll have to pay extra for that. While there's no traction or stability control, ABS+EBD comes standard.
THE VERDICT
With its carried-over engine and soft setup, the D-Max doesn't move the goalposts for the pickup class. Then again, it's not that kind of car. For those who want unbridled machismo, there are a lot of other choices. Instead, the D-Max sticks to its guns as a steady, no-nonsense workhorse that doesn't make you suffer for misplaced aspirations of sportiness.
The lack of headline-grabbing power figures may hurt its ability to woo the top-trumps trucker crowd, but the good looks, comfort and economy are sure to snag a few conquest sales for Isuzu this year.
SPECS: ISUZU D-MAX LS 4x2 MT
Engine: 3.0-liter 4JJ1-TC iTEQ CRDi diesel
Transmission: 5-speed manual
Power: 144hp @ 3,800rpm
Torque: 294Nm @ 1,400-3,400rpm
Drive layout: RWD
Seating: 5
Price: P1,148,000
Score: 16/20
Photos by Niky Tamayo