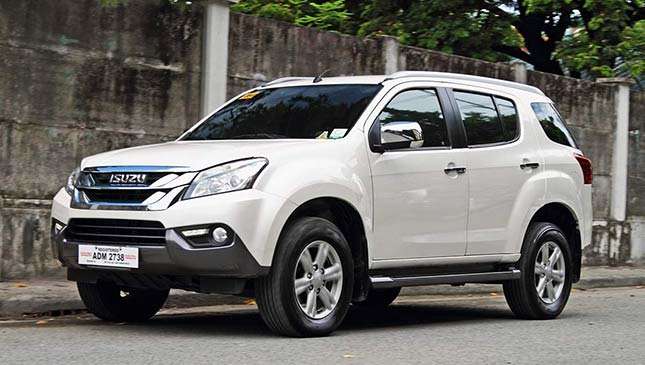 There is a certain camaraderie among Isuzu owners. While I was having this MU-X washed before a photoshoot, I was startled when a middle-age gentleman opened the passenger door and sat down beside me. "Ah, it's exactly the same as mine," he said. As it turned out, the man was the owner of a white one as well, and just so happened to be getting a wash where I was.
The fellow obviously wasn't a threat and just wanted to chat, but I must remind myself to keep the doors locked at all times! Anyway, the gentleman told me how he was deciding between a Toyota Fortuner and the MU-X, but chose the latter because he had read a review in Top Gear PH. What are the odds of that? I didn't even introduce myself as a member of the staff—yet.
Reviews aside, the Isuzu badge has that effect. Even in Benguet, anything with Isuzu markings has a reputation for being tough, reliable, and easy to service. Must be because majority of the trucks that ply the mountain routes are Isuzus. This kind of brand cache is priceless.
When this MU-X was delivered to me I knew that it had already lived a hard life. There were a few dents and dings on it, and even the rear fog light was cracked. I knew immediately that this particular unit was used and abused in the 'Isuzu 4x4 Action Playground' event that was held nationwide. It let visitors experience what it is like to traverse a special course meant to simulate extreme off-road conditions. Portions included the slipper slope, the articulation ramp, the 40-degree transverse-angle ramp, and the the 30-foot Thrill Hill.
This is the kind of test unit that we love to review long term. If there are any defects, they will surely surface. The more kilometers there are on a car, the better for us, because that makes it better for you, our readers. Only thing to report is a power-window switch that malfunctioned once when it got rained on. And that was totally my fault.
ADVERTISEMENT - CONTINUE READING BELOW
It was an event-free, three-and-a-half week stint behind the wheel of the MU-X. It served family-car duties for my siblings and I during my younger brother's wedding in Tagaytay. I must say that the special 'Silky White Pearl' color really fit in with the shindig. And then I had a trip to Los Baños to spend the weekend with my in-laws. And in between that, this SUV hauled kitchen sinks and heavy and bulky construction supplies for the renovation work I am doing for a house in Novaliches. My most noteworthy observation is how the MU-X sips fuel.
The combined highway/city average is roughly 10.5km/L, which is pretty amazing if you're familiar with the BGC-Fairview-BGC round trip journey. The traffic alone is a killer. No fancy graphs or displays are available when pulling up this data, though. Just push a button on the wiper stalk to see the fuel-economy read-out options on the simple display screen in the middle of the instrument cluster. It's all you need, really. I prefer to keep it in the 'range' setting. The figure will only increase once you get moving and hit cruising speed.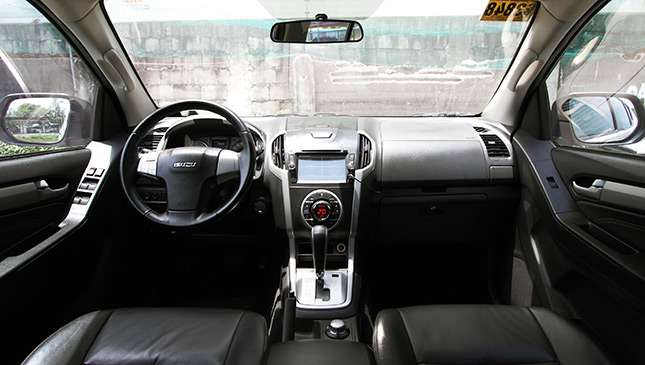 When it comes to versatility and flexibility , the MU-X's cabin truly impresses. Third-row seats fold flat, and even if they don't completely rest flush into the cabin floor, they hardly take up any vertical space when folded down. The middle row folds and tumbles forward, adding even more room for taller items. Depending on cargo and passengers, you can work out what interior layout works best.
The only real drawback to the MU-X is the acres of plastic used on the dashboard and interior door panels. It's a bit of a throwback because the competition has really stepped up the game when it comes to modern-day design updates. Still, the MU-X delivers where it counts. All of the seats are swathed in classy black leather (as is the three-spoke tiller). The killer feature has to be the ceiling-mounted 10in LCD screen. Pop in a movie via the USB port in the glovebox and your rear passengers will be entertained for hours. It's a great way to while away traffic while sitting in Metro Manila gridlock. Plus, it can be operated using a remote.
ADVERTISEMENT - CONTINUE READING BELOW
The other SUV options are the Chevrolet Trailblazer, Ford Everest, Toyota Fortuner, and Mitsubishi Montero Sport. When presented in top-of-the-line 4x4 trim, each model is significantly pricier than the MU-X. The Fortuner, for example, breaks the P2 million barrier at P2,168,000. It's a solid ride, no doubt, but you have to dig deep into your pockets to bring one of them home to your garage.
But even if the MU-X is perched on the more affordable part of the SUV spectrum, it comes with essential safety features—and more. It has the '4WD Terrain Command Select Dial' on the center console, which can turn the MU-X into a 4x4 on the fly; sequential shift mode for the automatic transmission; and electronic stability control that can read whether the vehicle is understeering or oversteering and adapt power delivery accordingly. You only get two airbags, though. And a rudimentary navigation system.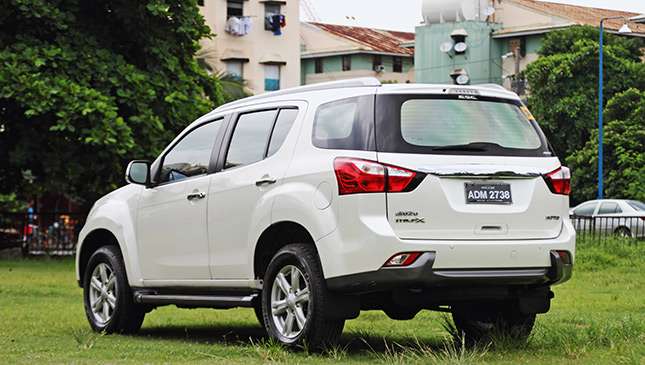 Still, this top-of-the line 4x4 variant is equipped with stuff that matters to the guys and gals who use 4x4s like they are meant to, like the steel skidplate up front and the all-terrain tires wrapped around the 17in alloys. Even the tire size is practical, and owners will appreciate this down the line. Twenty-inch rubber isn't cheap.
The MU-X makes for a solid value-for-money proposition. This is pretty much in line with all of the vehicles in Isuzu's stable, actually. There are also rumors about an all-new engine arriving before the end of the year, and we are looking forward to that. It is said to pack smaller displacement yet deliver excellent torque and horsepower figures, with better fuel mileage. These are being tested on prototypes. For news about that, stay tuned!
SPECS: Isuzu MU-X LS A 4x4
ADVERTISEMENT - CONTINUE READING BELOW
Price: P1,758,000
Engine: 3.0-liter turbodiesel I4
Power: 161hp @ 3,200rpm
Torque: 380Nm @ 1,800-2,200rpm
Transmission: 5-speed AT
Layout: 4WD
Seating: 7
Score: 17/20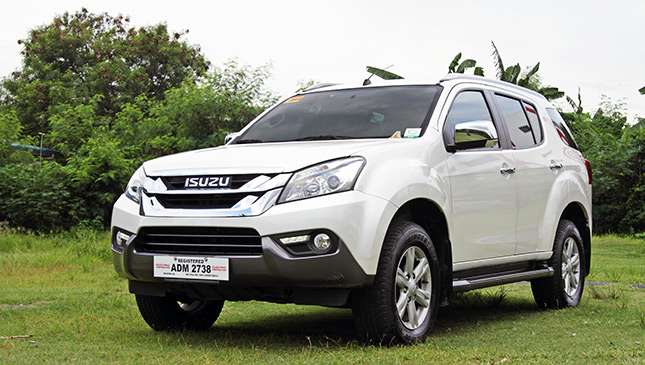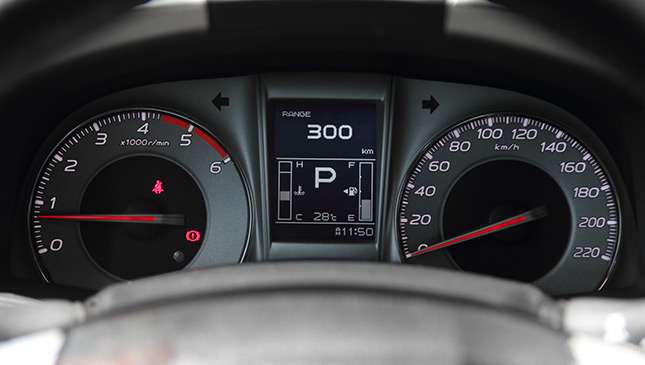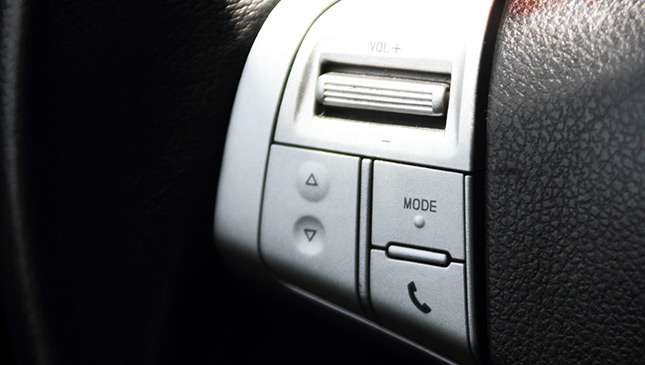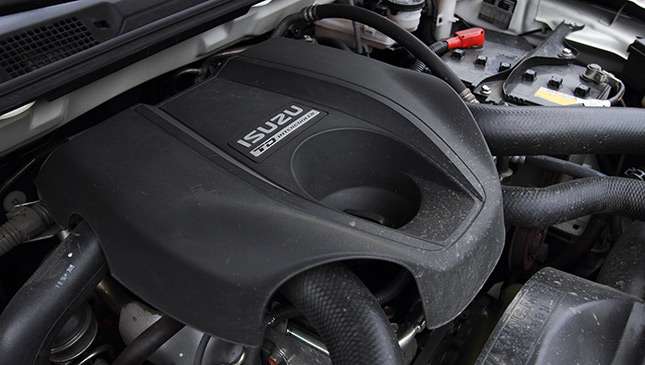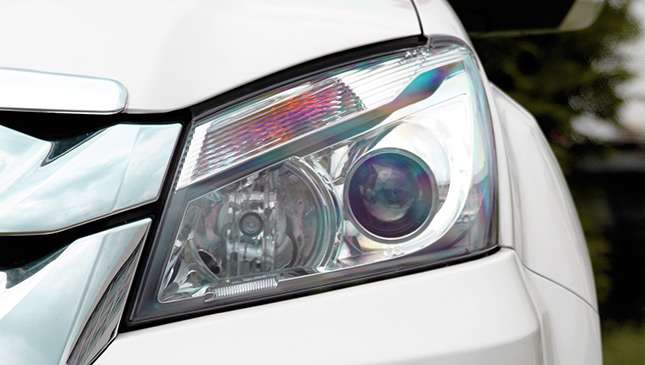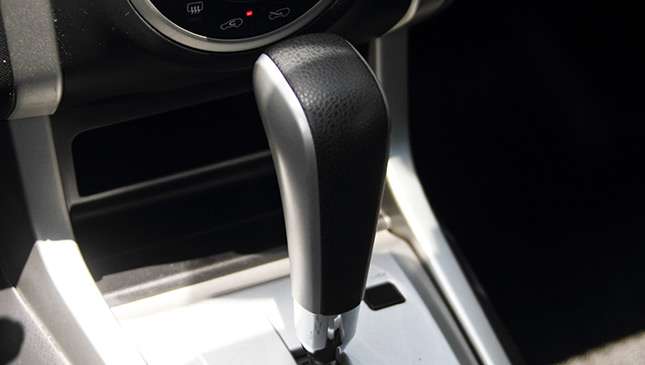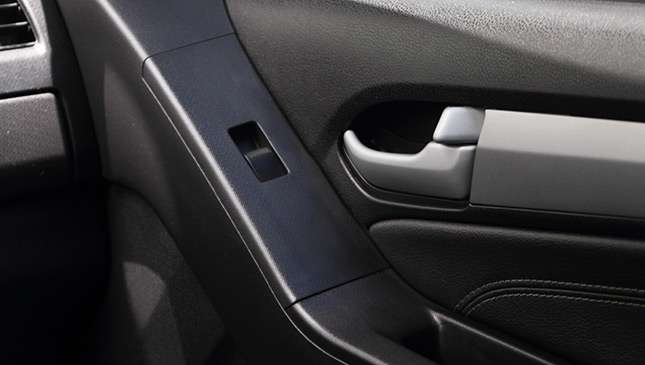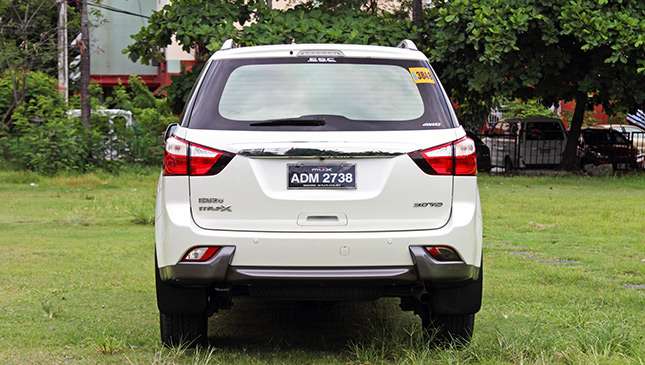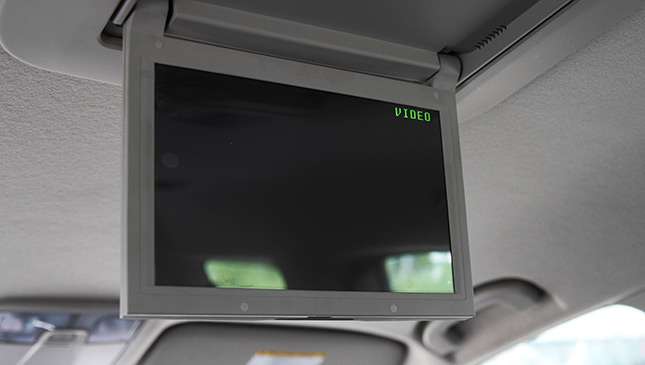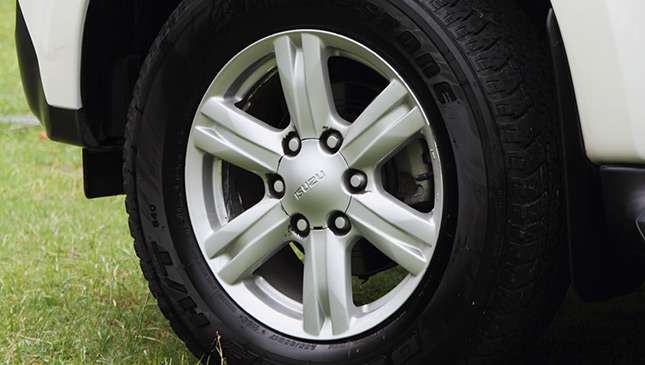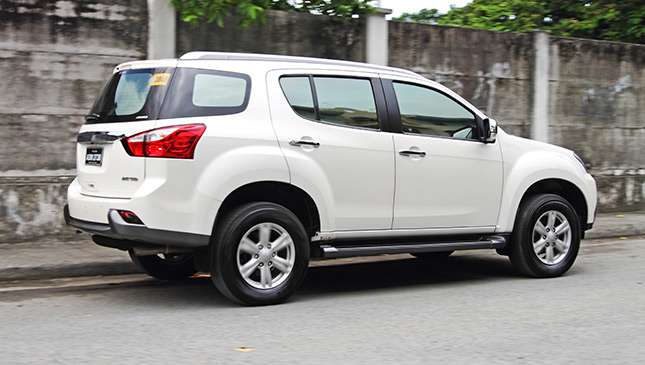 UPDATE as of June 11, 2018: Just when you thought Isuzu Philippines is done revealing new iterations of its popular midsize SUV, we're introduced to yet another one. This time, the Japanese carmaker revealed the MU-X Rz4E, named as such thanks to its engine. It's powered by a Euro 4-compliant 1.9-liter turbodiesel with 148hp and 350Nm. The official brochure promises that the engine will give you low fuel consumption, light weight, low noise and vibration, and easy serviceability. That's a fair few boxes to tick off. During the press con today, Isuzu Philippines claims that the RZ4E variant has a fuel economy of 35.8km/L on the highway. For your reference, the 2.5-liter LS-A AT variant can achieve a 24.13km/L fuel economy on mixed highway and city driving. The RZ4E will slot beneath the LS variants of the MU-X among the growing lineup. The base variant, Isuzu says, will be targeted for fleet use.