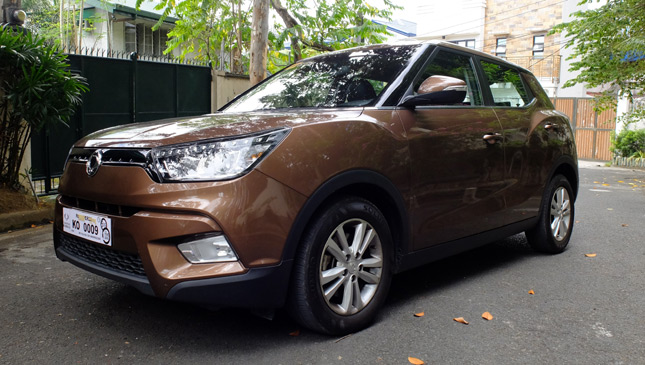 In 2016 Korean car manufacturer SsangYong made its grand re-entry into the local car market, brought in by the Berjaya Group. The initial lineup consisted of the Korando, the Rodius and the Tivoli.
That was about two years ago, and since then I've developed a low-key appreciation for the brand thanks to pleasant test drive experiences with the first two models mentioned above. Could the company's subcompact crossover offering, the Tivoli, strike me as a relatively underrated Korean offering as well? I got behind the wheel of the vehicle's mid-end EXG variant to find out.
Continue reading below ↓
Recommended Videos
STYLING
First up, while not the most attention-grabbing choice of color, I have to commend the test unit's Jazz Brown paint job. I always found the 'Flaming Red' finish (the one with the most exposure) slightly too tacky for my taste, but that might be just me.
The Tivoli's look is an odd mix of sharp angles and rounded-out curves. To give you a better idea of what we're going on about, let's talk about the lights—the sleek swept-back headlights up front are in contrast to the rear's boomerang-shaped taillights and massaged proportions. There's a minimalist grille/strip of piano black plastic and daytime running lights, too.
It's different from the norm, and depending on your preference, that might not be in a good way. Polarizing is the word I was looking for. Though I have to say the design did eventually grow on me.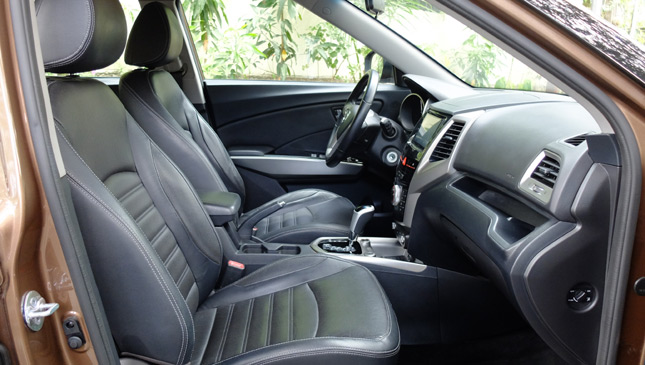 INTERIOR
Inside there's plenty of hard plastics, a no-frills layout (albeit with a few dummy buttons) and a decent amount of storage options. I did find the interior trim better than what the Korando offered, and I have to commend the supportive front seats, nice mix of gray and black colors (it's a stealthy look), and the car's emphasis on tactile feel. Other than the abovementioned, don't expect too much in this department. It's cheap, practical and that's about it.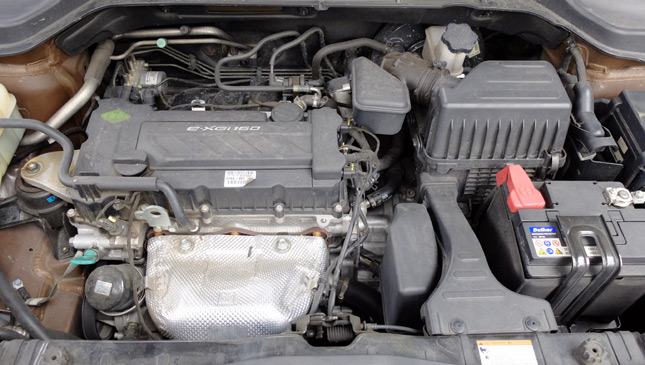 ENGINE PERFORMANCE
There's certainly more punch to the Tivoli's 1.6-liter gasoline engine than its output on paper, a relatively humble 126hp and 160Nm, might suggest. This is a crossover that can definitely get going.
Unfortunately, it's let down by iffy performance from its six-speed automatic transmission. There's noticeable lag, especially when upshifting in the lower gears or moving from standstill. I did find that switching to 'sport' mode can cover up its shortcomings a bit. You can opt to switch to manual shifting, but it's not that intuitive as the Tivoli isn't equipped with paddle shifters. Instead, it uses a tiny switch on the side of the shift knob which you flick around.
Fuel economy hovered around the 6km/L mark in city driving.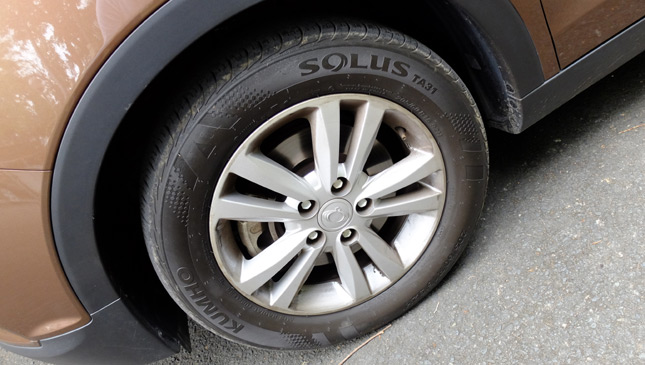 RIDE AND HANDLING
The Tivoli handles pretty nicely, and actually feels smaller than its size. Or it could be the large fenders making the crossover appear bigger from the outside. Steering is light and responsive, and the suspension actually does a relatively good job of covering up Manila's pockmarked roads. Visibility is great, too, thanks to large windows on all sides.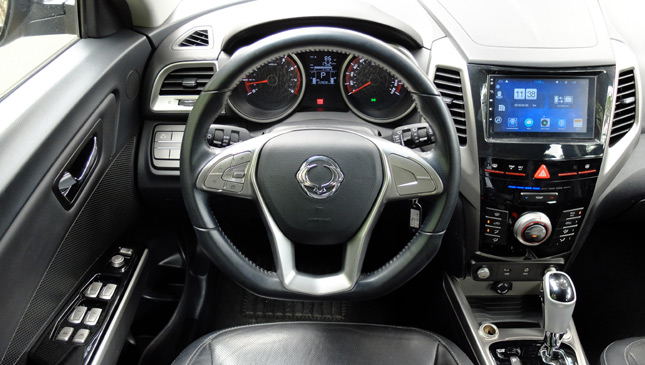 EXTRA FEATURES
There's seamless Bluetooth connectivity and an easy-to-use 7-inch touchscreen infotainment system, though the sound quality from its six-speaker audio setup leaves much to be desired. It comes with a reverse parking sensor which, if I'm being honest, I'd rather not have because it was absolutely deafening. And the instrument cluster is equipped with a digital display that shows pertinent information including fuel economy.
One feature I really wish the Tivoli came with is telescopic steering adjustment, as it took me a while to get comfortable with the driving position. But I can consider this a non-issue.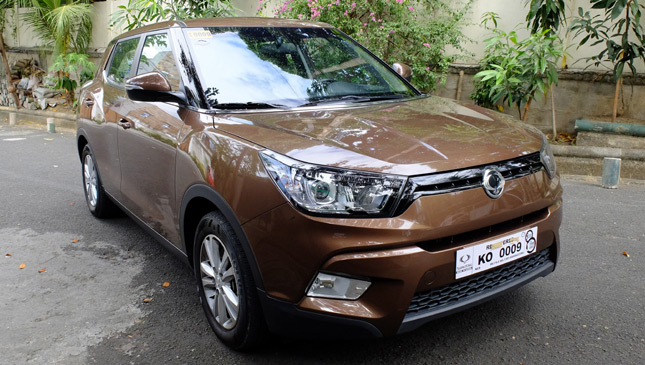 VERDICT
Punchy, practical, but far from perfect. That's not to say the Tivoli is a disappointment, far from it. I actually found it relatively pleasing to drive around the city thanks to its easy handling and comfortable ride. What I wasn't down with though, was its inconsistent transmission and (at least for a while) its polarizing looks. It's a mixed bag overall, but one that still deserves consideration from buyers interested in standing out from Manila's steady stream of mainstream subcompact crossovers.
SPECS: SsangYong Tivoli EXG
Engine: 1.6-liter gasoline
Price: P945,000
Transmission: 6-speed automatic
Power: 128hp @ 6,000rpm
Torque: 160Nm @ 4,600rpm
Powertrain: FWD
Score: 15/20
SsangYong Tivoli