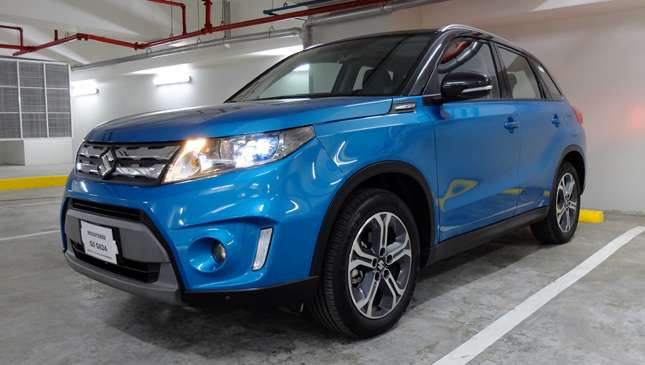 The Suzuki Vitara is back in the Philippines, trading in its rugged persona for a more hip and more city-friendly vibe aimed at taking on the likes of the Nissan Juke and the Ford EcoSport.
That's no easy task, especially considering how well both models have done of late. But the Suzuki crossover does have a lot going for it on paper, especially in the features department. With its modern design and attractive two-tone color scheme, it's without a doubt a looker as well. But always remember that looks can be deceiving.
So does Suzuki's subcompact crossover gamble pay off? We spend a week with a top-spec unit to find out.
Continue reading below ↓
Recommended Videos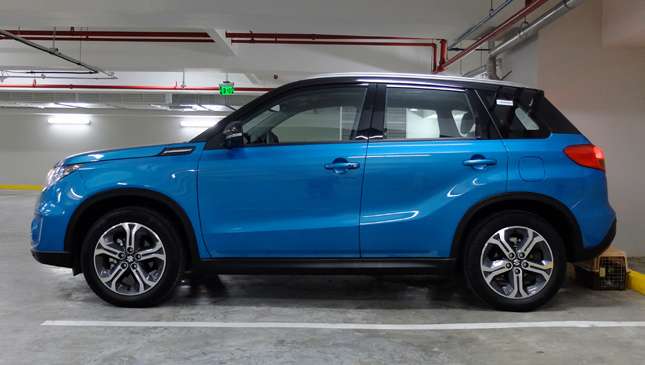 STYLING
The Vitara's design is one of its best selling points. From afar, you'd be forgiven for mistaking it for a Range Rover—if it weren't for its size that is. There's a nicely done chrome grille with a big Suzuki 'S' up front, flanked by large headlights with daytime running lights, as well as a very muscular fascia down low.
The lines are simple, but elegant. We really like the character line running down the lower side and up over the rear fender. Things mellow down with the rear though, where the Vitara looks pretty generic for its class. The designs of the 17-inch alloy wheels are nice, and we absolutely love the turquoise/black paint job our test unit came in.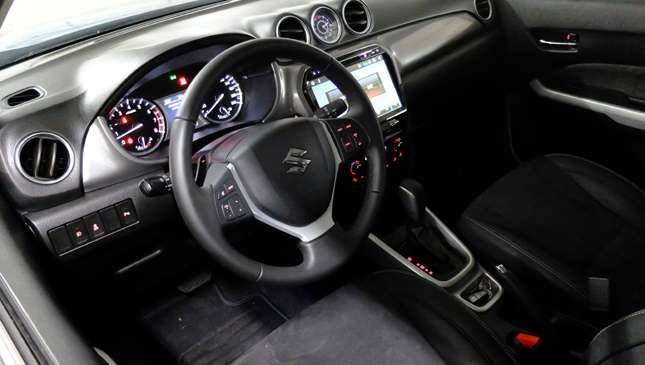 INTERIOR
The Vitara's cabin fails to impress as much as the exterior by miles. It's not the design, as it's relatively spacious (with good headroom), features a decent amount of storage compartments, and has been made with practicality and good ergonomics in mind. It's the materials. The dark plastics and faux carbon fiber trim feel cheap. Granted, it's not the worst we've come across. But our infatuation with the car's exterior might have caused us to expect a little more.
Still, we have to say there's plenty to like. The steering wheel is meaty and feels great and relatively premium to hold, and the round A/C vents give the cabin a slight quirkiness we grew to appreciate during our time with the unit. Also, the panoramic sunroof's size is very impressive as it stretches all the way to the rear passengers.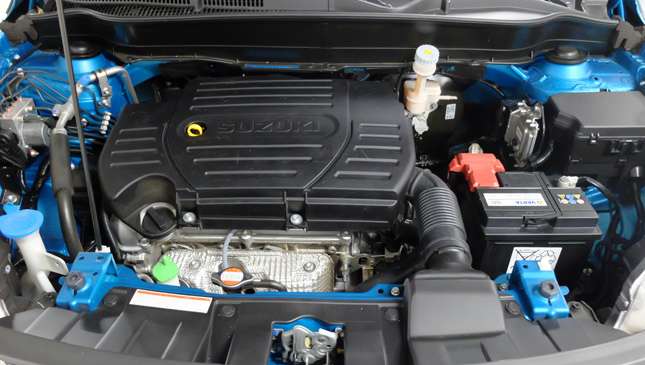 ENGINE PERFORMANCE
There's only a single engine option across the entire range: A 1.6-liter gasoline mill equipped with variable valve timing capable of 115hp at 6,000rpm and 156Nm at 4,400rpm. This comes mated to a six-speed automatic transmission and power is coursed to the front.
We've driven the Vitara to La Union, where it impressed us with its solid performance on the highway and surprisingly dynamic driving. It could handily reach legal speeds and overtake slower cars. While the car remained reliable on city streets, we did notice a little bit of lag during stop-and-go traffic. It wasn't too bothersome, but it was there at times. Other than those instances, the throttle response was good and the vehicle made excellent use of what power it had at its disposal. Overtaking was relatively easy, and you need only prod the pedal to get the car to where it needs to be.
We averaged around 16km/L on the way to La Union and back, and a much more modest 7km/L in the city.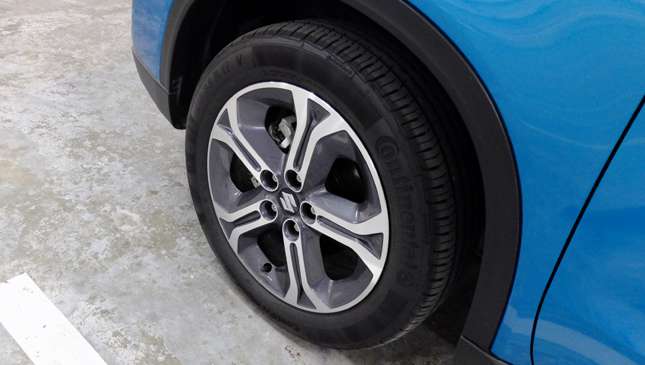 RIDE AND HANDLING
This thing is so relaxed to drive. Seriously. It's built with moving around the city in mind, and it does so with great ease thanks to its light, precise steering and compact size. Large windows make seeing your immediate vicinity a cinch, too.
What's more, the Vitara's low stance reduces body roll. Combine this with how its well-damped suspension capably took on all the Manila's road imperfections, and you have a winner. It wasn't tiring to drive or sit in at all.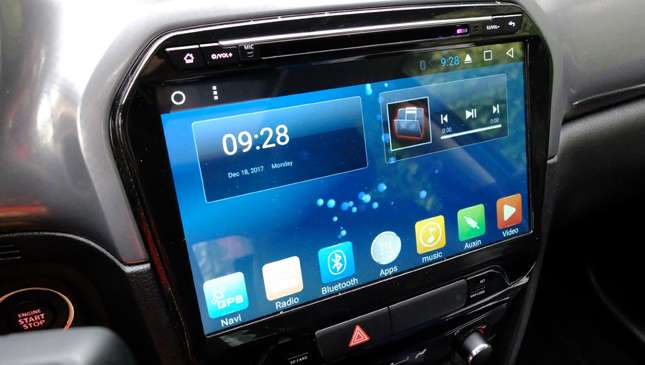 EXTRA FEATURES
This one's a mouthful, so let's just list everything down. With the top-spec Suzuki Vitara GLX, you're getting paddle shifters, cruise control, a speed limiter, a great panoramic sunroof, automatic headlights, rain-sensing wipers, front and rear parking sensors, telescopic steering adjustment (a godsend for smaller drivers), and comfy fabric seats with a fair bit of suede.
The 10-inch touchscreen infotainment system is huge, though it looks like it was just plopped on the central console because of the latter's unusual shape. But whatever, it serves its purpose. We do have to point out that the sound system isn't too nice as well.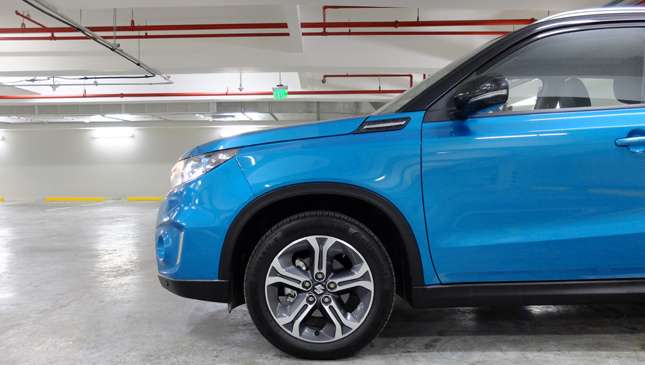 VERDICT
The all-new Suzuki Vitara is a crossover that knows its purpose. It doubles down on its strengths—a peppy engine, practical interior, city-friendly size and solid driving dynamics—with tons of features and refuses to overstep its boundaries.
We have to admit that we're a little sad to find out that its more fun-to-drive variants didn't make it here. It's not perfect, especially with its uninspiring cabin materials. But considering its price and what you get with it, it's definitely a vehicle well worth considering.
SPECS: Suzuki Vitara GLX
Engine: 1.6-liter gasoline
Price: P1,098,000 (as of 2018)
Transmission: 6-speed automatic
Power: 115hp @ 6,000rpm
Torque: 156Nm @ 4,400rpm
Powertrain: FWD
Score: 17/20
Suzuki VItara