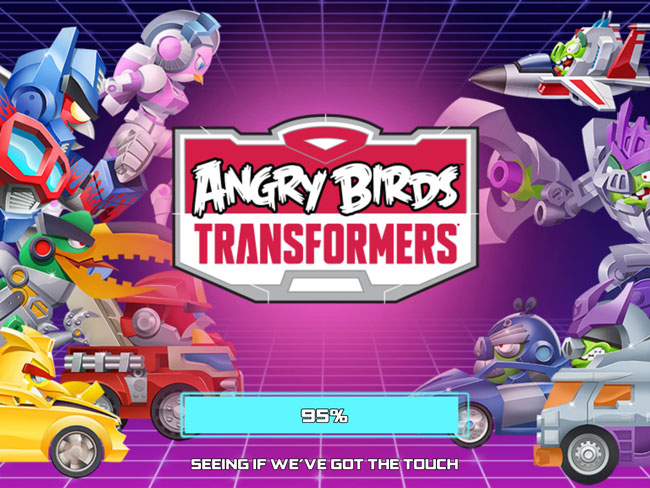 It's hard to believe it's been five years since the first Angry Birds game was released. Since that pilot game, nine editions have been created by creator Rovio Entertainment, and countless hours have been enjoyably lost destroying pigs.
The sequels to the original Angry Birds included tie-ups with movies like Rio and the Star Wars franchise. This time around, for the 10th game in the series, the characters in Angry Birds have merged with the Transformers universe. Thankfully, inspiration was taken from the animated '80s Transformers, not the motion-picture abominations that Michael Bay made.
The plot of Angry Birds Transformers (yes, there's a story) goes like this: The EggSpark has arrived in Piggy Island and turned all living things into Transformers. The birds became Autobirds, and the pigs became Deceptihogs. There are 11 playable characters, all bird and pig versions of Optimus Prime, Bumblebee, Heatwave, Grimlock, Jazz, Arcee, Megatron, Galvatron, Lockdown, Soundwave and Starscream.
The developers tweaked the gameplay a bit, making it a side-scrolling shooter, instead of the slingshot style of the original game. You play either an Autobot or a Deceptihog, and you touch the screen to target and shoot the baddies. Even with this alteration, the game is still fun and witty, replete with humorous Transformers references, in the tradition of the Angry Birds series. Most important, it's still terribly addictive.
Continue reading below ↓
Recommended Videos
Angry Birds Transformers is available for download now for iPhones and iPads, and will roll out later this month on Android devices according to the official website.