We've all been victims of a prank, one way or another. Whether it's a prank call or someone hiding your stuff, practical jokes are never fun if you're on the receiving end. Even as grown-ups, we still have a mischievous side to us. We all love witnessing a good prank, that's why there are shows like Punk'd.
Pranks are especially bad if it involves something dear to us--like our car, for instance. For most car lovers, automobiles are a no-trespassing zone. That's why pulling off an antic that involves a car doubles the fun for the prankster. Here, we gather the 10 worst car pranks that we don't ever want to be used against us, and rate them according to the degree of embarrassment and shock value.
10th: Dust-etching
This is the most common car prank, and almost all of us have fallen victim to it. We become susceptible to this when we don't wash our car for weeks, allowing dust to accumulate on its glossy paint job. That's just really asking for it. The bad part is driving around with a funny message scribbled across the vehicle--without you knowing it.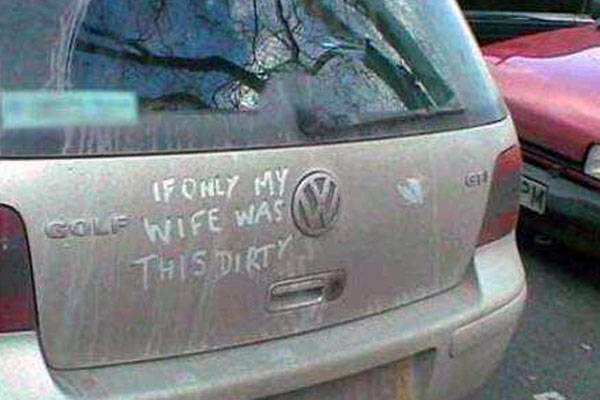 Continue reading below ↓
Recommended Videos
9th: Nasty sticker
The overall effect is really like that of dust-etching, except you know the prankster actually went out of his/her way to get a sticker. Which means it's really a premeditated deed, leaving you to worry about what's coming next.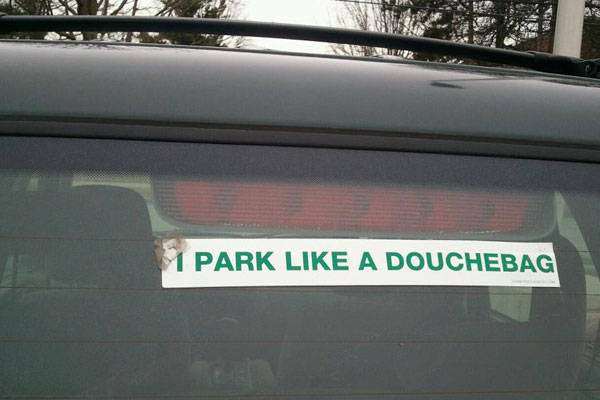 8th: Bullet holes
This one also involves stickers. Fake bullet holes, to be exact. But imagine going back to your car and seeing these from a distance. You'd probably take cover.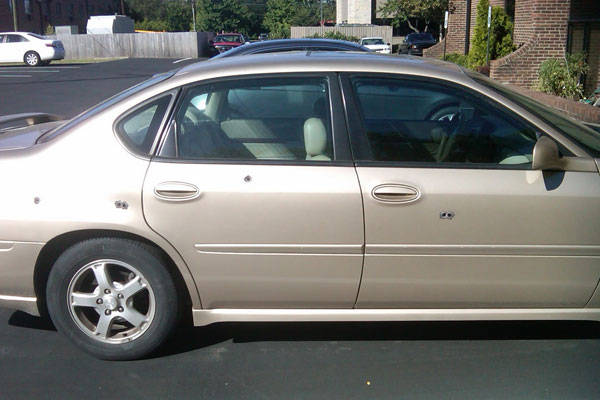 7th: Colorful Post-Its
This may look cute, but it's annoying if it's your car right there. Never mind the attention. Think of the time you'll have to spend taking all of these off.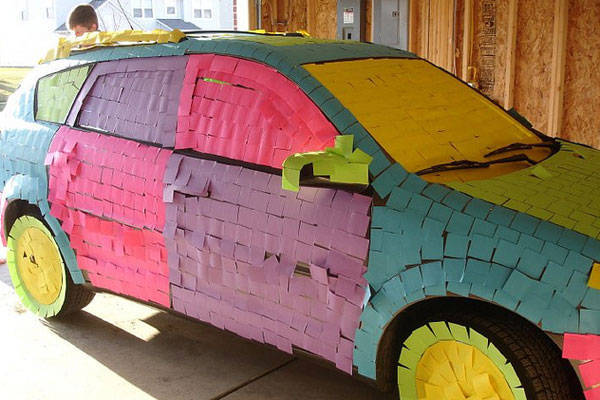 6th: Cellophane wrap
The difficulty of having to take the plastic off your car is much greater than peeling off Post-Its. And you don't really have the option to drive away in case you have an emergency.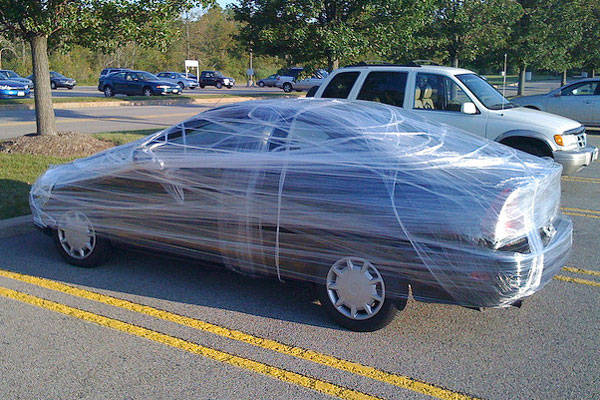 5th: Foil wrapper
Picture this: People will laugh at you thinking this is really just a bad (and cheap) foil-wrap job.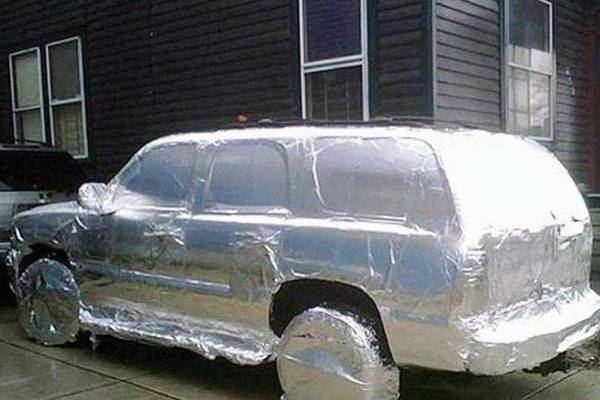 4th: Toilet paper
This thing looks gross. Just pray the sheets of paper aren't filthy.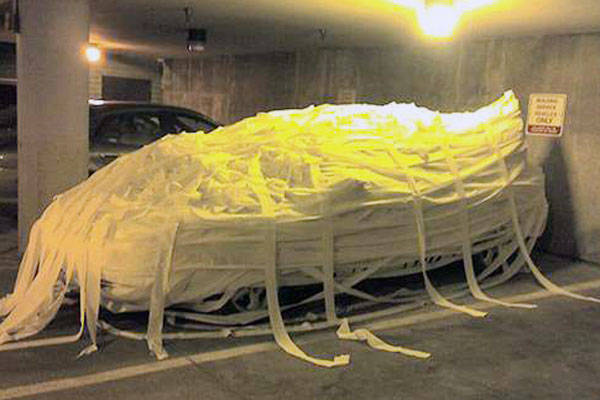 3rd: Shopping carts
Nothing to remove or peel off here. But we dare you to try untangling these carts from one another.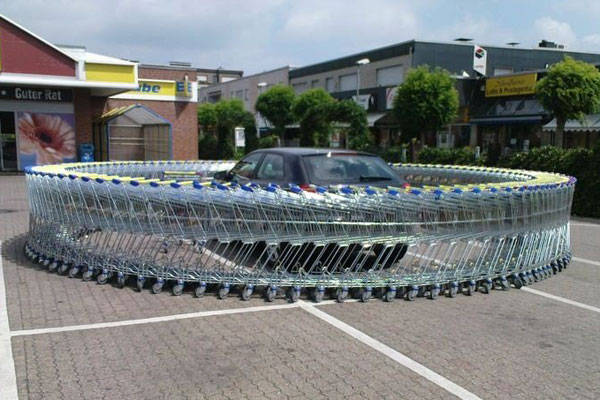 2nd: Duct tape
Whoever did this to your car must have a serious issue with you. Good luck removing all that tape.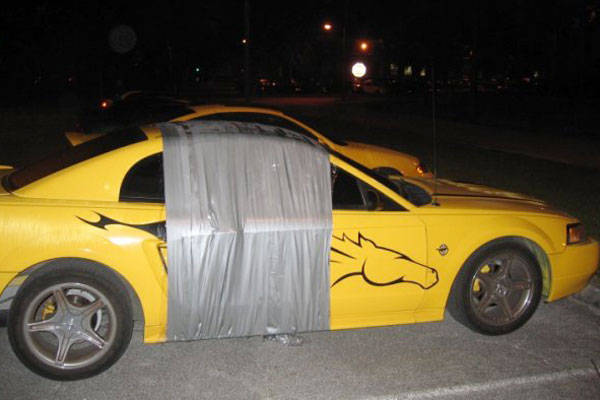 1st: Bloody cadaver
Again, nothing to peel off here. We just hope you don't have a heart condition.