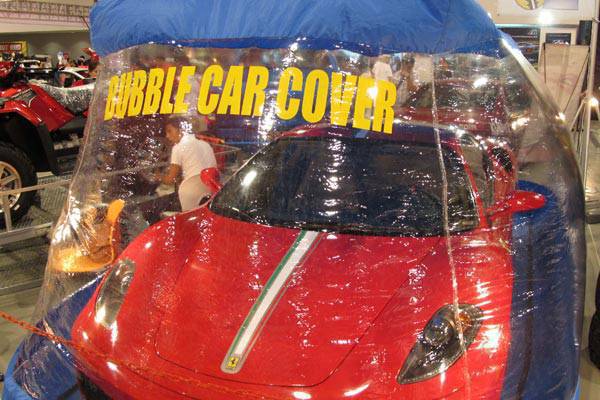 One of the more interesting things we saw at the Manila Auto Salon over the weekend was the image you see above. It's an attention-grabbing Ferrari cocooned in a vacuum-like plastic. The thing is called a "bubble car cover," which promises to protect your car from "scratches, harsh elements, direct sunlight, humidity and dust." It uses a motorized air pump which--the sales agent claimed--consumes just P200 worth of electricity in a month.
The price? The one in the photo is medium-sized and sells for P14,000. There are large and extra-large sizes, going for P15,000 and P16,500, respectively. It's distributed by a company called Car Options.
So, do you think your car deserves this much pampering? Our answer: Yes...if it's a Ferrari.
Photo by Vernon B. Sarne
Continue reading below ↓
Recommended Videos