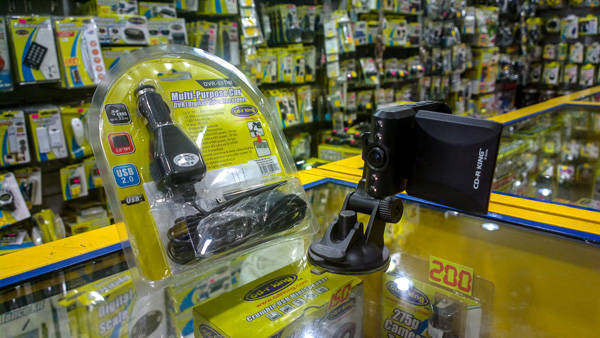 The store that sells everything but the kitchen sink, CD-R King, is peddling this windshield-mountable audio-video recorder for only P1,850. Able to save files at a maximum 1,280 x 720 pixels, this tiny device records both sound and motion on an SD card and allows you to view the footage on its flip-out screen or on a computer.
With the included suction-cup mounting arm, you can position the video camera just below your car's rearview mirror to get the most out of its 120-degree viewing angle. Also included in the package is a 12V charger to power the unit over the long haul. It also has a built-in battery so you can still power the unit on the go.
This basic digital recorder is good enough to document your trips. In the event of an accident, it can serve as your "eyewitness" to the action. It's also perfect for capturing those "Amalayer" and "Carabuena" moments as well.
Photo by Mikko David
Continue reading below ↓
Recommended Videos