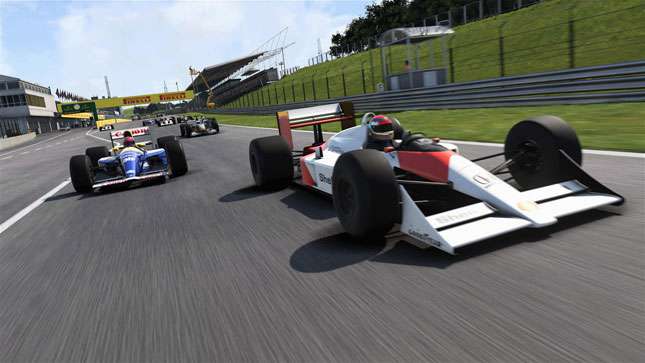 With Formula 1 reverting to wider cars and fatter slicks in 2017 in an attempt to hark back to the nebulous good old days of the sport, it's fitting that F1 2017, out now on Xbox One, PS4 and PC, features a brace of the classic cars that served as inspiration for the new regulations.
Whether it's the Williams FW14B that powered 'Our Nige' to a world championship in 1992, or Senna's all-conquering McLaren MP4/6 from 1991, you can close your rose-tinted helmet visor and lap to your heart's content. Humming The Chain by Fleetwood Mac under your breath is entirely optional.
Continue reading below ↓
Recommended Videos
There's even a handful of more modern classics, including Hamilton's championship winning McLaren MP4-23 from 2008 and the Renault R26 that Fernando Alonso steered to 2006 championship victory before his recent second career as the subject of a million internet memes.
They're entertaining and challenging to drive but, if anything, these cars underline just how spectacular 2017-spec F1 machinery is. The meat of the game is still this year's championship and your first task will be getting your head around the mind-bending turn-in and mid-corner grip of these cars. Flick the joypad stick into a corner and prepare to find yourself arriving at the apex a lot earlier than you expect and potentially at a 90-degree angle to the kerb with four flat-spotted tires.
With so many corners in the game absolutely flat, so long as your steering angle is surgically precise, the lines between a modern racing technology and Wipeout's sci-fi rollercoaster rides are becoming increasingly blurred. Whether or not the squishy gray thing parked between our ears can keep up with the pace is another matter entirely.
Everywhere else it's incremental changes to F1 2016, which we lauded as gloriously nerdy last year. The research and development element has been expanded a little allowing you finer control of which aspects of performance you improve over the course of a season. You'll also have to keep an eye on the durability of crucial parts, lest you end up slapped with multiple five place penalties and find yourself starting from the back of the grid at Spa-Francorchamps. When the race is at Monza.
As of last year, F1 games are now about replicating, in minute detail, all the deliciously technical elements of the sport that keep fans from dozing off during the more processional races. The difference is, the game also dishes up exciting, dicey racing on a more regular basis than the real thing as well. The '80s and '90s might well be the halcyon days of F1 as a sport, but we're enjoying our own golden era of F1 video games right now…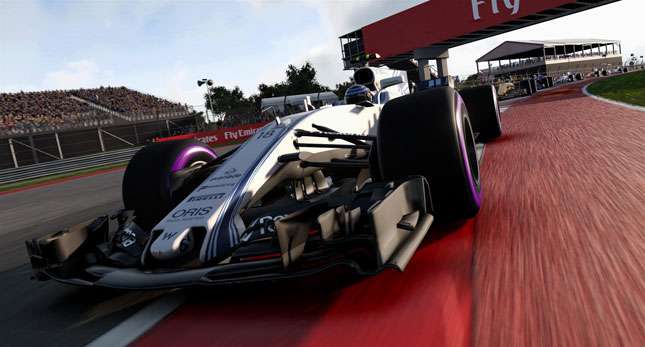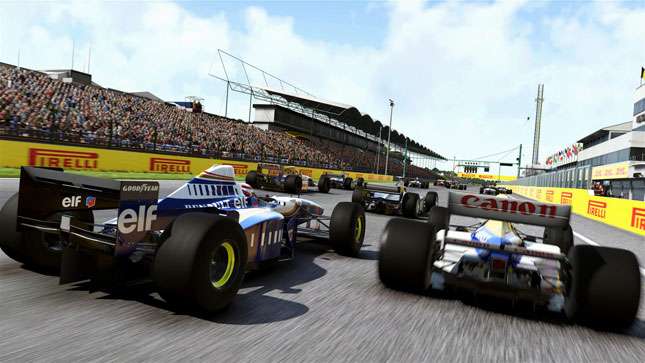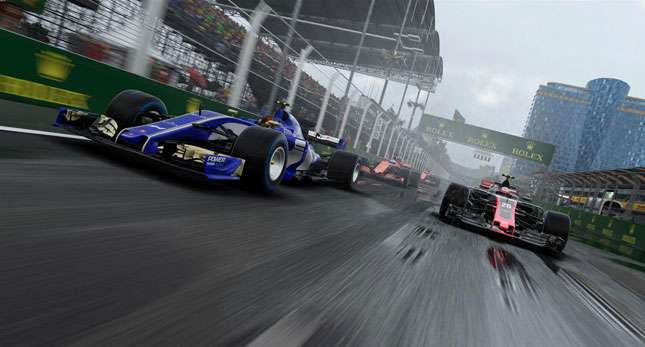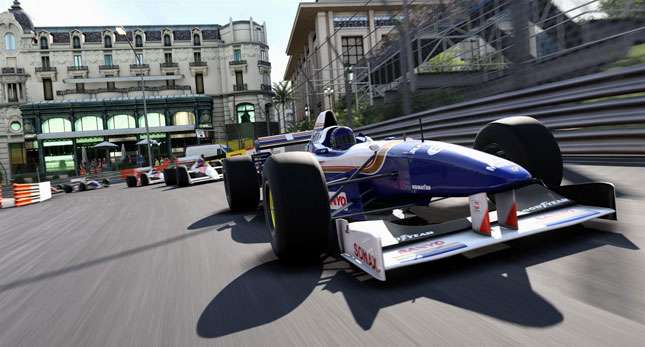 NOTE: This article first appeared on TopGear.com. Minor edits have been made.