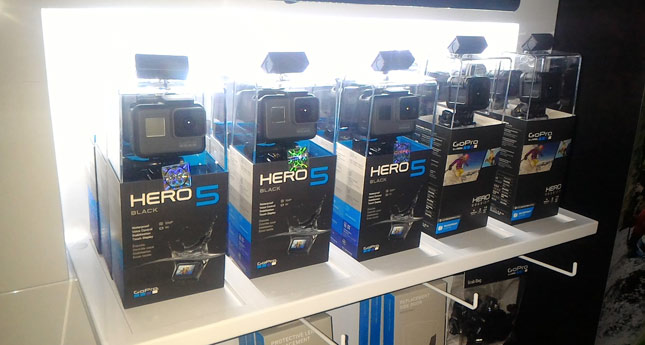 Since GoPro's announcement of its latest cameras and accessories in September, Filipino adventurers, tech junkies and gearheads who love to film their drives and thrilling ventures have looked forward for these products to reach our shores. Luckily, they don't have to wait long.
Dan's and Moduvi, the exclusive distributors of GoPro in the Philippines, officially launched the new products for the local market last October 3 in Makati City. The line-up includes the Hero5 cameras, a new cloud-based software, and the Karma drone.
ADVERTISEMENT - CONTINUE READING BELOW ↓
The Hero5 Black and Session come with a host of hardware improvements and new features. The new cameras are waterproof up to 10m without external housing. Both come with electronic video stabilization and a new linear-view setting, which allows you to take wide-angle photos without distorting the image. They also now have a voice control feature, which supports seven languages and advanced wind noise reduction.
As the top of the line variant, the Hero5 has a two-inch touchscreen display, can shoot photos in RAW and WDR modes, and has built-in GPS. Both cameras support charging via USB-C, and GoPro claims that you can go from zero to an 80% charge in just 44 minutes when you plug in through this port.
GoPro users can now edit, upload, and share their footage in an instant using GoPro Plus, a cloud-based subscription service. Both new Hero5 cameras can auto-upload photos and videos to the cloud while charging. GoPro Plus is also compatible with older GoPro models via the Quik app for desktop. The mobile app, meanwhile, lets you access your saved footage and edit them using your mobile device.
ADVERTISEMENT - CONTINUE READING BELOW ↓
Recommended Videos
A GoPro Plus membership also gives you access to exclusive discounts, premium support, and a music library you can use for your edited videos. The service is now available in the US and will open up to other markets starting January 2017.
The highly anticipated Karma is a great tool for sightseers who want to capture all of their surroundings. The drone folds into a small backpack, which the company claims to be versatile and lightweight, so it won't get in the way of your adventure seeking. The bag also includes an image-stabilization grip. It's guided by an easy-to-use game-style controller with an integrated touch display. The drone also has a three-axis camera stabilizer to ensure smoother flying and footage.
GoPro will also be launching two new accessories later this year: Quik Key, a micro USB card reader that plugs directly into your phone to transfer GoPro footage; and Remo, a voice-activated remote that extends the range of the Hero5 cameras' voice control while providing a one-button remote control. In addition, the Hero5s come with redesigned mounts that are more versatile.
ADVERTISEMENT - CONTINUE READING BELOW ↓
"I think [what sets these new products apart] really comes down to convenience and ease of use," said GoPro global education senior manager Chris Naegele in an interview with TopGear.com.ph. "A lot of our features have really pushed toward making it easier and easier to use our products; with things like voice control, being able to talk to your camera, mount it outside your vehicle and talk from inside using Remo. Things like that just make it so much easier to use the product and I think that makes a big difference to our consumers."
For vigilant motorists, we asked Naegele if the new GoPros can double as dashcams. "[A GoPro camera] certainly doesn't have all of the features that are specific to dash cameras, but it does have the ability to do things like looping recording, so it can constantly loop video. Then if you press the shutter button, it stops and saves the file for however much amount of the previous time you'd like. And you can do things like power it from your car via USB, so you can have a constant power supply," he shared. It's certainly not a bad way to use your GoPro on your less adventurous days.
ADVERTISEMENT - CONTINUE READING BELOW ↓
Here are the prices of the new GoPro cameras and Karma:
* Hero5 Black: P21,990
* Hero5 Session: P16,490
* GoPro Plus: US$4.99 (P240) a month after a free trial
* GoPro Karma: listed at US$799.99 (P38,630) on the official GoPro online shop, but no confirmed local price yet
Which toy are you buying for Christmas?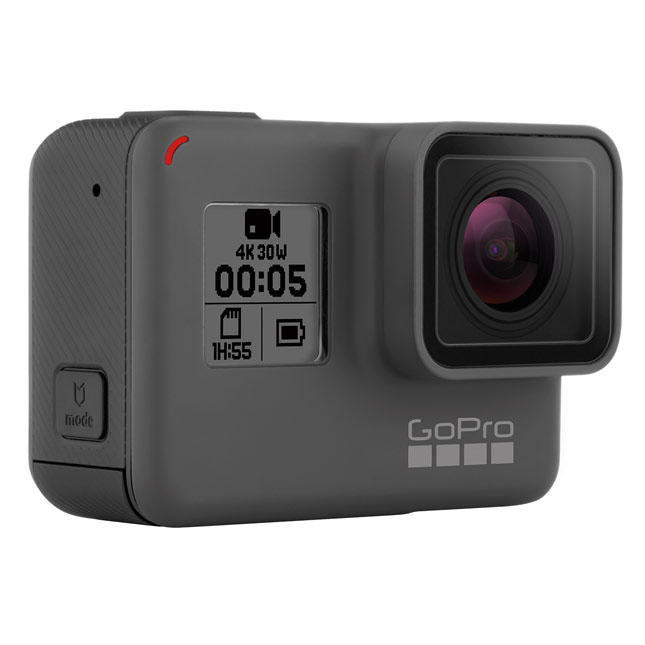 ADVERTISEMENT - CONTINUE READING BELOW ↓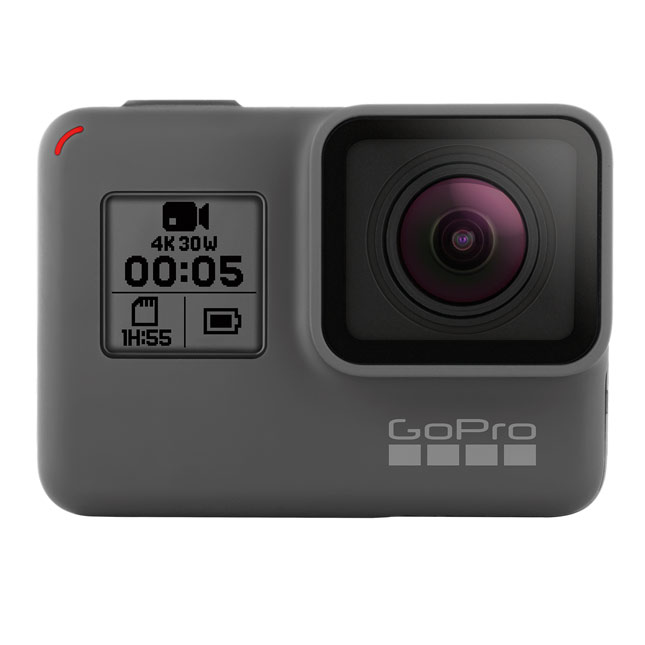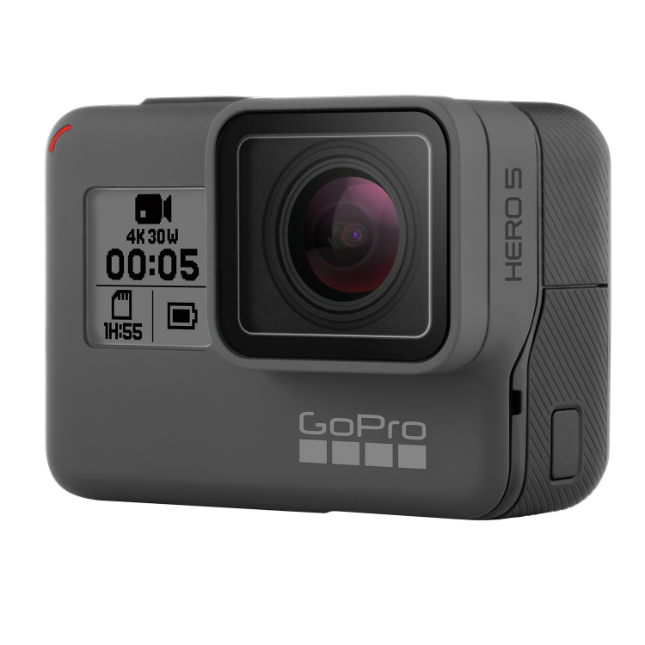 ADVERTISEMENT - CONTINUE READING BELOW ↓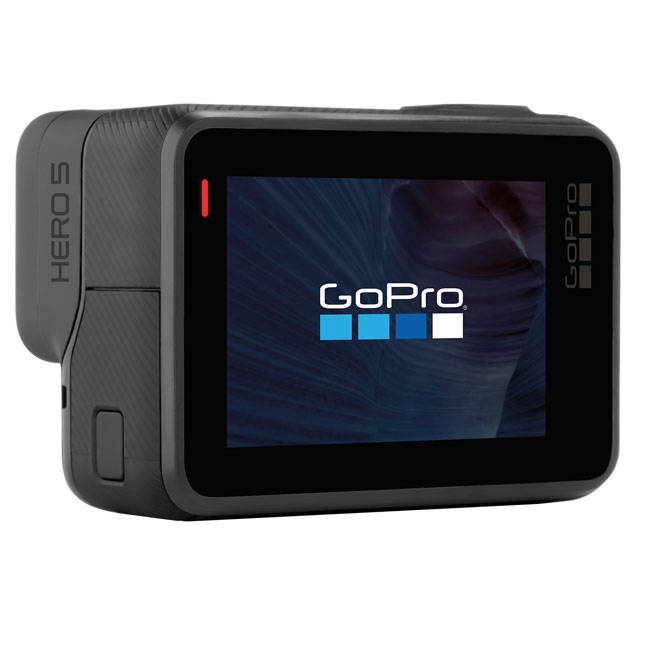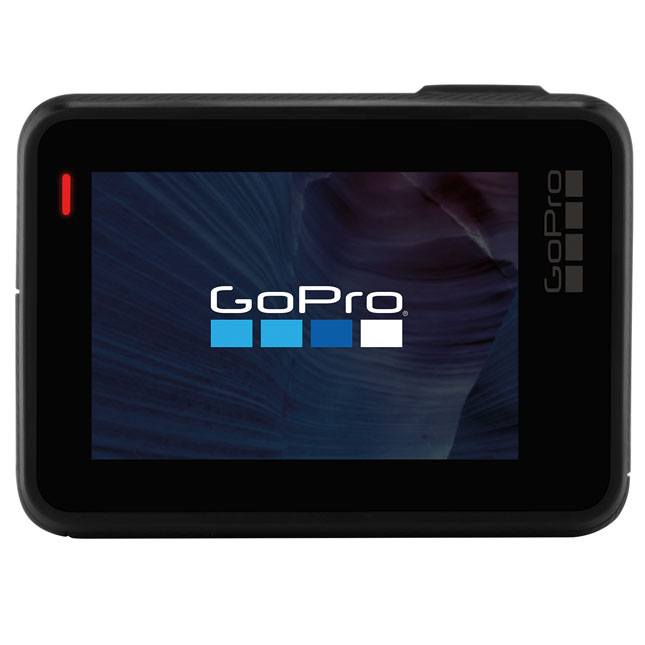 ADVERTISEMENT - CONTINUE READING BELOW ↓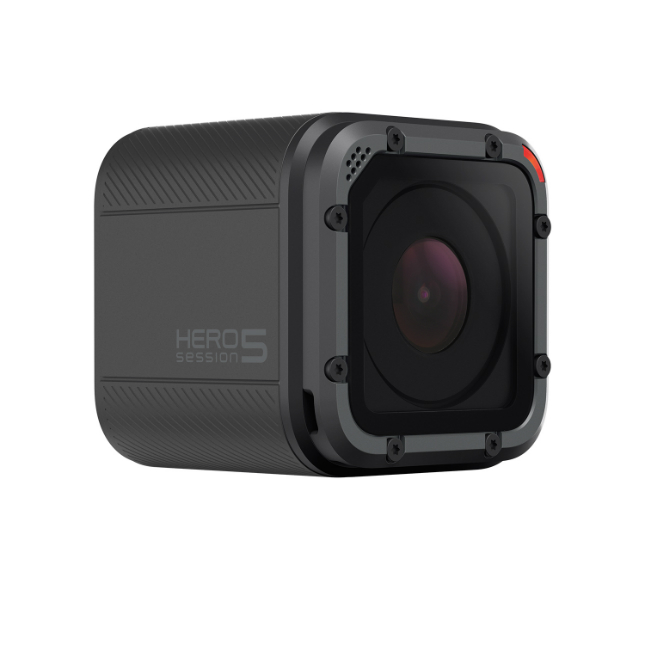 ADVERTISEMENT - CONTINUE READING BELOW ↓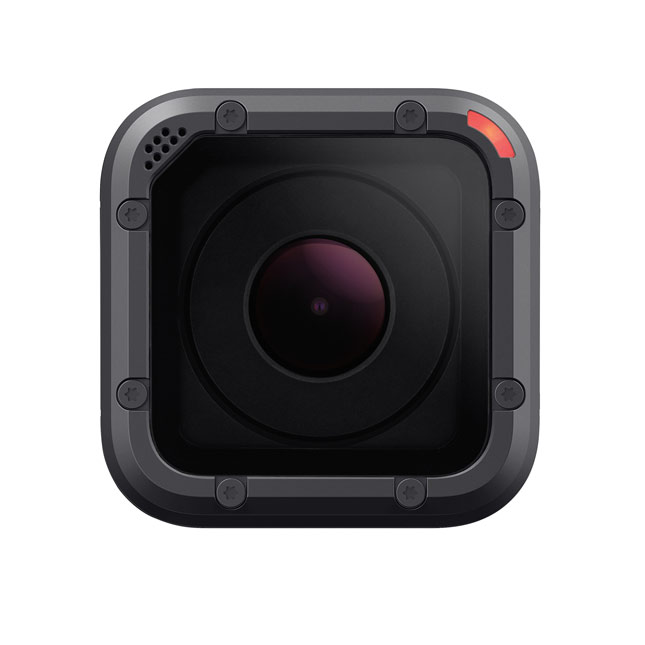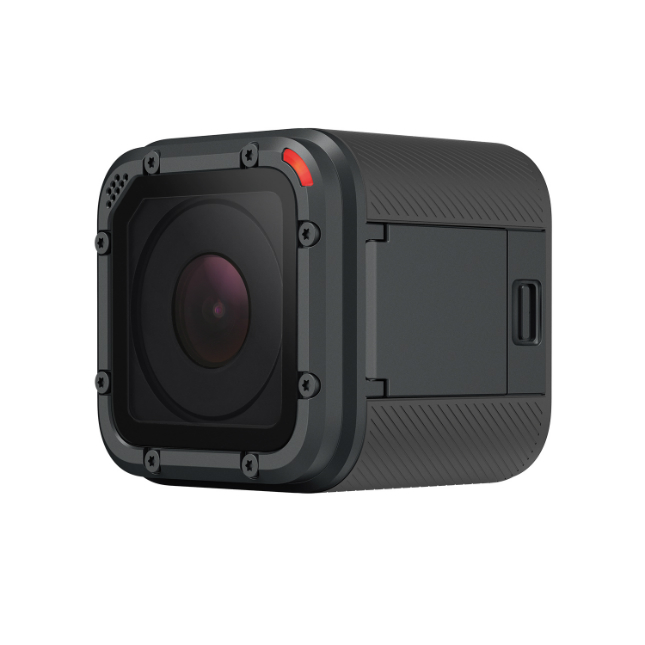 ADVERTISEMENT - CONTINUE READING BELOW ↓