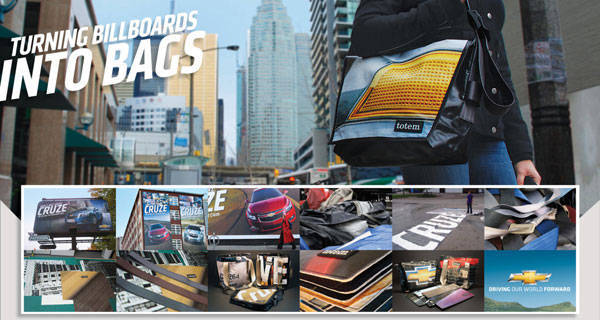 Ever wondered what happens to billboards when they're taken down? The material used for billboards, vinyl, is not really easy to dispose of, and we imagine it's kind of harmful to the environment. But we've stumbled upon a project that Chevrolet did in this regard in Canada.
In late 2010, Chevrolet Canada put up a lot of billboards to mark the launch of the Cruze compact sedan. After the marketing campaign, instead of just shipping the Cruze billboards to landfills, the company thought of making them into messenger bags and laptop sleeves. Even better, they did this by combining the billboard material with recycled seatbelts and bicycle inner tubes. Brilliant.
So, anyone from the auto industry--or any industry for that matter--want to follow suit? We're all for it. Just don't give us a bag with Willie Revillame's nose on it.
Continue reading below ↓
Recommended Videos