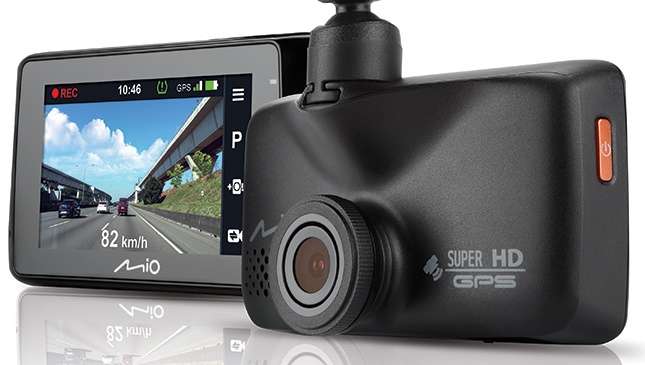 If you spend a ton of time biting your nails behind the wheel over your car's well-being, chances are it's time you hooked it up with a dashboard camera. You know, so you at least have footage to back you up in case a wayward PUV decides to ruin your day. If you're still without one, you'll be glad to know that Mio is bringing in its latest lineup of high quality dashcams, the MiVue.
The Mio MiVue series is made up of three models: the C320, 698 and 658 WiFi. The C320 is the cheapest of the bunch at P4,990. It features a nice, solid design, a two-inch screen, built-in G-sensor, F2.0 glass lens and a 1080p full HD wide-angle camera. The P7,990 MiVue 698, meanwhile, packs a 2.7-inch screen, F1.8 glass wide-angle lens, and a super HD camera with 1296p resolution. Both units offer 22 hours of continuous recording and up to 128gb of memory, so you know you're covered.
Continue reading below ↓
Recommended Videos
Mio calls the MiVue 658 WiFi (P9,990)"the ultimate in-car DVR." This model allows the driver to transfer and share its recordings to a smartphone via its WiFi capability. It records in extreme HD quality, but does so using smaller files sizes. It has a 2.7-inch touchscreen and F1.8 lens which performs admirably under low light conditions, the company says.
The Mio MiVue series is available at all Digital Walker stores nationwide. While the models above might seem pricey, they're actually well within range of some of the other brands we've reviewed in the past. Hopefully we can get our hands on a couple of units to see if they're worth their price tags.