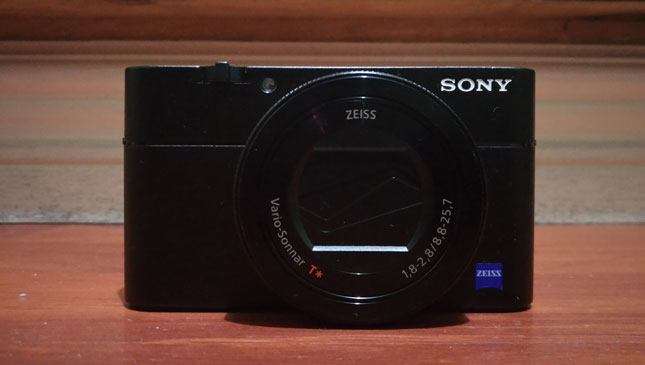 Motor shows give gearheads and casual observers a chance to check out some new and really cool cars. Of course, it's also a special opportunity to take photos of these cool cars. Forget taking selfies with your phone—if you want a good photo with a nice automobile, you'll need a camera that's up to the task.
The Sony RX100 Mark V was by my side through two motor shows—the Bangkok International Motor Show, and the recent 2017 Manila International Auto Show. It was six days of non-stop walking and over a thousand photos worth of clicking. Through both shows, I found that the camera is a trusty and worthwhile companion to have.
Continue reading below ↓
Recommended Videos
Here are a few reasons why you would want the RX100 around your neck during your next motor show visit:
1) It's easy to use and adjust
Disclaimer: I'm not a professional photographer who takes snaps for magazine covers. I'm simply a motoring scribe whose job happens to involve taking photos. At motor shows, each carmaker's booth uses different lighting setups, so you have to make slight tweaks for each one. Even with my rudimentary understanding of things like exposure and white balance, though, I had no issues adjusting the settings on this camera.
With a few tips I imbibed from Mazda PR man and former TGP lensman Mikko David, I was able to adjust the camera's settings to effectively capture the Mazda MX-5 RF at both shows. Those Mazda booths have dark floors juxtaposed with soft lighting, which make it tricky to get good photos of the cars. Still, the RX100 made the process easy.
2) It's small and light
Anyone who's been to a motor show can tell you just how grueling the experience can be on your feet, not to mention your back, legs, and everywhere else. When we're on assignment at these shows, we try to keep our load as light as possible. Heavy equipment has a tendency to feel even heavier when you're tired.
The RX100 weighs just 299g and measures 101.6mm wide and 58.1mm tall. Even after trekking the 60,000sqm hall of the Bangkok show, the camera felt as light as ever. At times, I actually forgot I had it slung over my shoulder. This meant less worrying about my gear, and more time to check out the cars. If you plan on spending a full day taking photos at the show, though, I'd advise you to bring a spare battery just in case.
3) It's not intimidating
Aside from the cars, we also take photos of the car show girls and motoring executives as part of our assignments. Oftentimes, a big DSLR with an even bigger flash can be intimidating for people. You might notice that they'll squirm into a pose when faced with one. Not so with a camera the size of the RX100 V. From a distance, it resembles your average point-and-shoot, so you'll be able to capture people when they're relaxed and at their most natural. That's good for your subjects, and even better for your photos.
4) You can post the photos straight away
Fantastic motor show photos are meant to be shared with the rest of the world. The RX100 allows you to do that almost instantaneously. When you connect to the camera via Wi-Fi, you can send your photos straight to your device either by downloading the PlayMemories app or scanning the camera's QR code. Even big photo files take just a few seconds to send. After that, you can post all the #carlove photos you want.
5) And of course, the quality is superb
I saved my photos at 4:3 ratio in 18MP size (4864px × 3648px). You can see some resized samples of my shots below. Under different lighting conditions and settings, the photos turned out well enough to be published on this website. They also earned a positive nod from our team's very discerning art director. The details and colors are crisp, while the zoom works well enough to capture things from a distance. If a non-professional like me can take magazine-quality photos with the RX100, almost anyone can.