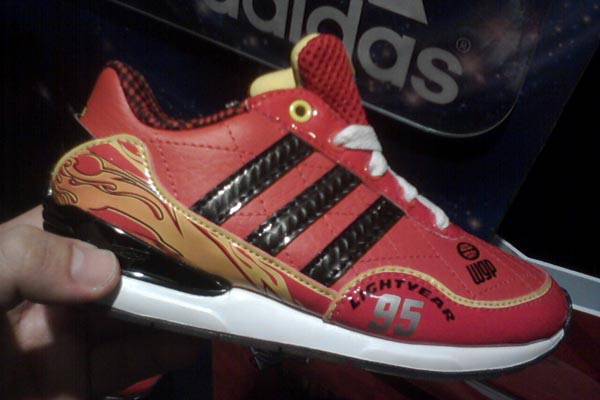 If you're a parent and you've been to a mall lately, you must have noticed there's a preponderance of Cars 2 merchandise these days. That's because the humongously popular animation film about cars that talk and fall in love, is hitting theaters everywhere. And so we're once again inundated with stuff bearing images of the characters from the movie. That includes die-cast models and RC toys and shirts and bags and everything else that can be stamped with Cars branding.
Now, of all the Cars-related items I've seen so far, one thing has really stood out. It's just a pity that it's made exclusively for kids. I'm talking about the Adidas Cars 2 shoe. Check out the photos here and tell me you don't want to wear them yourself. Alas, they only have kiddie sizes, so having your children wear them would be the next best thing.
A warning though: They're pretty expensive, at P2,795 a pair. The photo above shows the Lightning McQueen design, while the one below displays the Finn McMissile skin. We actually dig the latter, but it doesn't really matter since there are no adult sizes.
Continue reading below ↓
Recommended Videos