Un monstruo! Dos monstruos! Tres monstruos!
Who can forget Count von Count, the vampire-styled puppet of Sesame Street, counting in Español in one of the old episodes of this world-famous kids' show? Without fail, always adding spice to the Count's unique teaching routine is his booming laugh in between the counting process, to keep his young viewers alert and attentive. As he laughs, there are also quick flashes of lightning and defeaning sounds of thunder in the background.
Why bring this up? During the 2019 Ducati Monster Day, we could imagine how the Count would have enjoyed counting all the red-hot Monster bikes as the long convoy of Ducatis entered the venue at the SM Mall of Asia. The Count and the Ducati Monster prove that supposedly spooky characters can be lovable, inspiring figures that both past and present generations can relate to until now.
TJ Alberto, brand ambassador for Ducati, further explains why Monster owners have fallen for this iconic Italian naked bike, which turns 26 years old this year: "It is not just a learner's bike. It is a bike for the Ducatisti."
ADVERTISEMENT - CONTINUE READING BELOW ↓
By the way, that's Alberto popping a wheelie with a Monster 1200 S in the main photo, to prove this bike is fun and easy to ride. "Monsters are among the top favorites of bike collectors, too," he added.
To reciprocate owners' loyalty to this particular model, local Ducati distributor Access Plus staged the 2019 Ducati Monster Day, which featured, among other things, a best-of-show bike competition as well as tire burnouts and wheelie exhibitions, all spiced up by the music mix of DJ Therese.
Check out these photos—and start counting Monsters—from the event. Enjoy!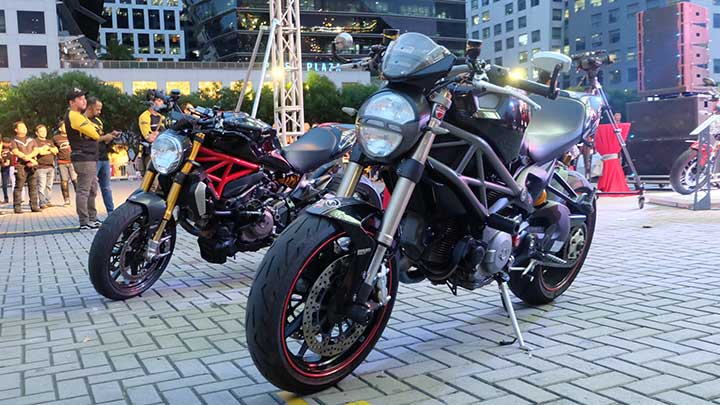 ADVERTISEMENT - CONTINUE READING BELOW ↓
Recommended Videos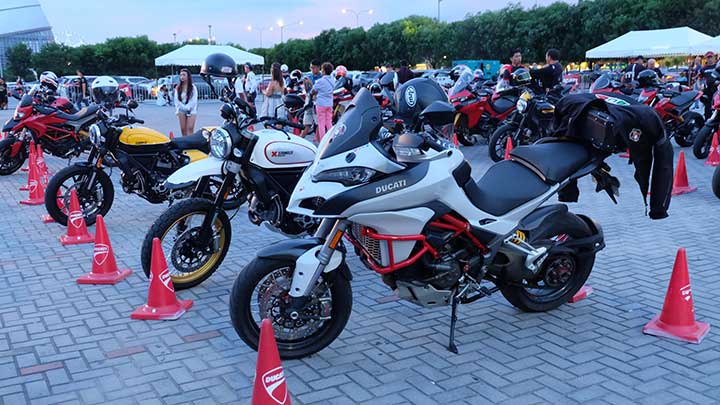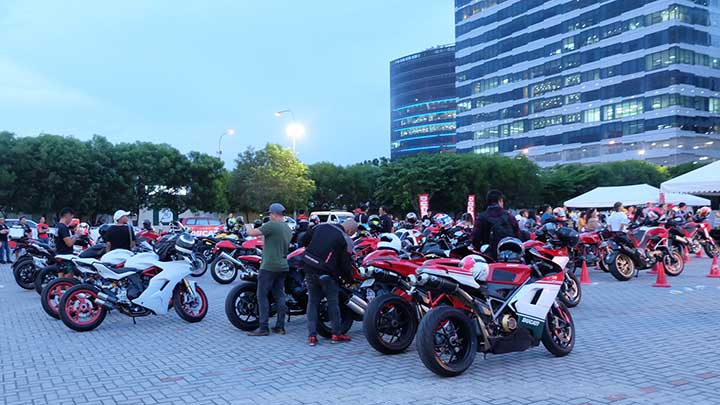 ADVERTISEMENT - CONTINUE READING BELOW ↓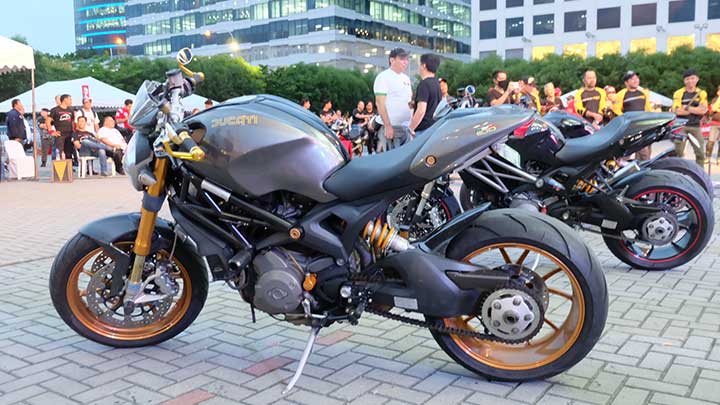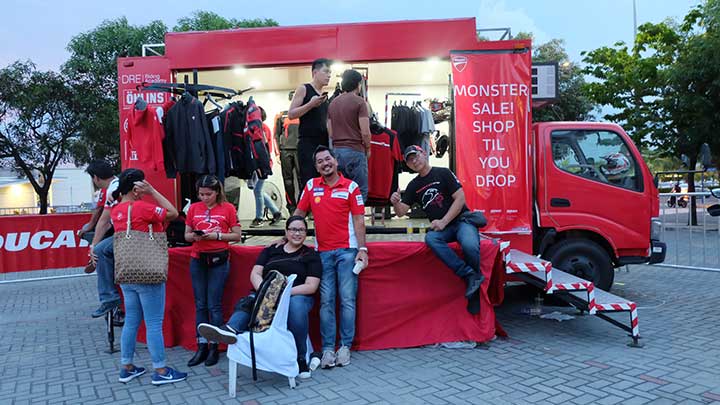 ADVERTISEMENT - CONTINUE READING BELOW ↓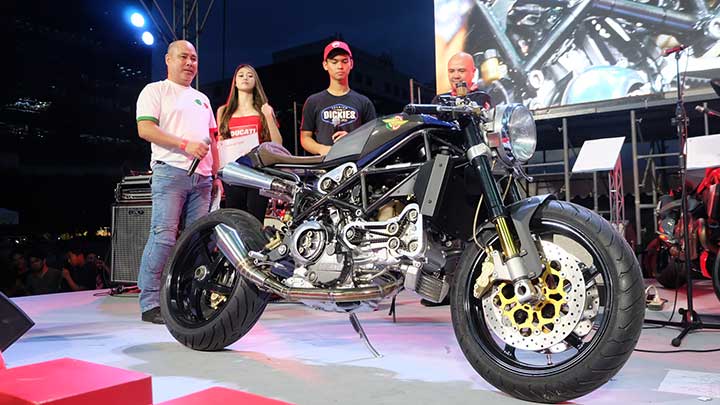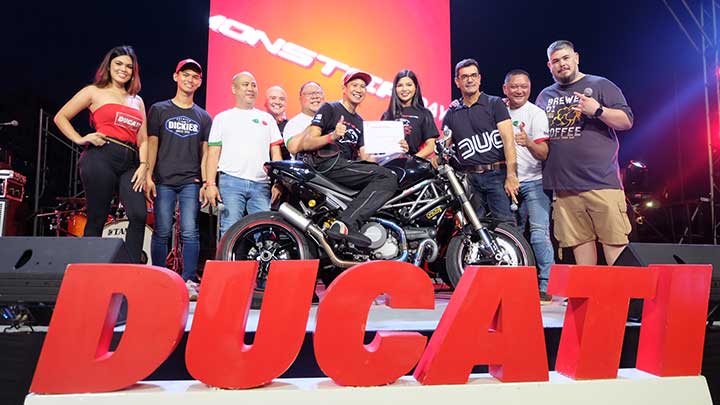 ADVERTISEMENT - CONTINUE READING BELOW ↓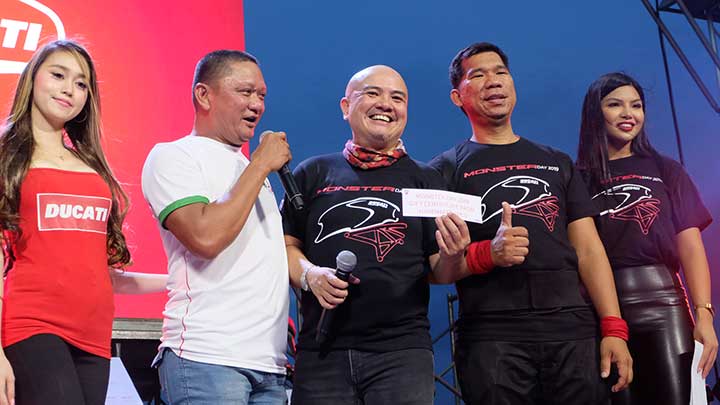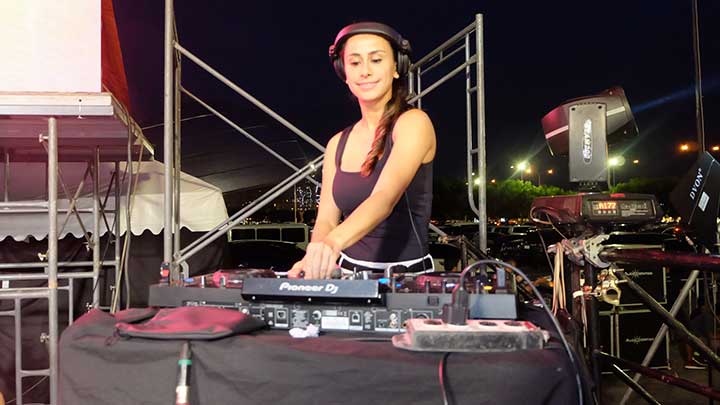 ADVERTISEMENT - CONTINUE READING BELOW ↓