Long-awaited by sportbike fans, Aprilia's game-changing middleweight RS 660 has finally landed on Philippine shores. It's powered by a brand-new 100hp 660cc parallel-twin engine and focuses on excitement without compromising useability and accessibility, in turn making it a great all-around sporty street bike.
Curious about what makes the latest offering from the Noale-based manufacturer so tantalizing? Here are seven fast facts to get you acquainted with the RS 660.
1) It has double fairings.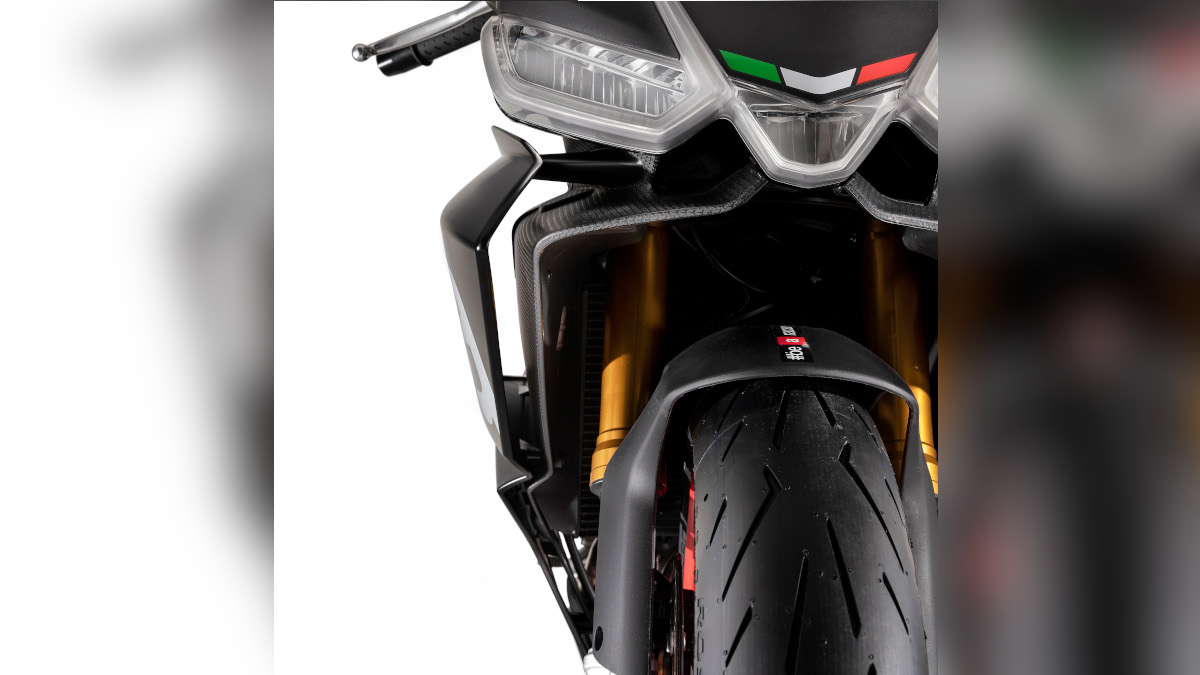 ADVERTISEMENT - CONTINUE READING BELOW ↓
In a time when aerodynamic bodywork is becoming all the rage on top-spec liter-class superbikes, it's a pleasant surprise to see a middleweight sportbike with similar features of its own. Aprilia forgoes just slapping a winglet on either side of the bike in favor of utilizing doubles fairing that integrate the aerodynamic bits into the fairing itself. This gives the RS 660 a sleeker look from the side and a very interesting front profile.
2) The parallel-twin engine is pretty much the front half of an RSV4's V4 mill.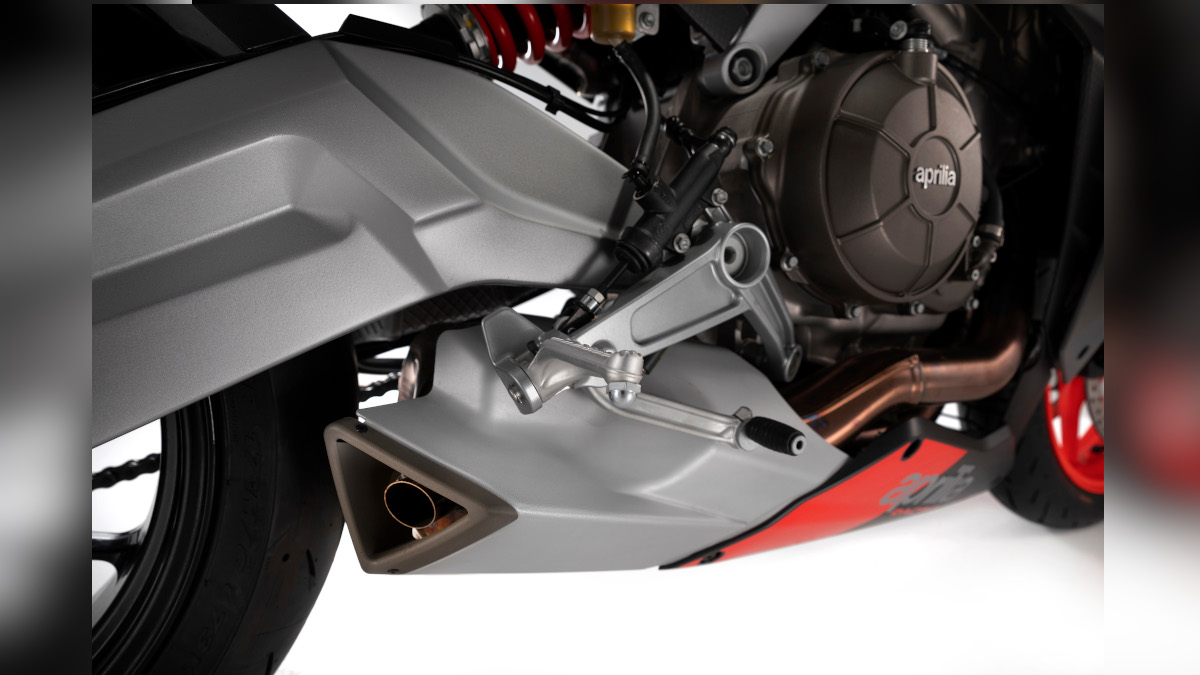 ADVERTISEMENT - CONTINUE READING BELOW ↓
Recommended Videos
The RS 660's namesake and main feature is its new 660cc parallel-twin engine derived from the front bank of the 1100 V4 found in the RSV4. Here, 100hp is available at 10,500rpm, with the option of raising the limiter to 11,500rpm to squeeze out every ounce of power. Meanwhile, 67Nm of torque is produced at 8,500rpm, with 80% of that available as early as 4,000rpm and 90% coming in at 6,250rpm.
3) Rider accommodations are comfortable.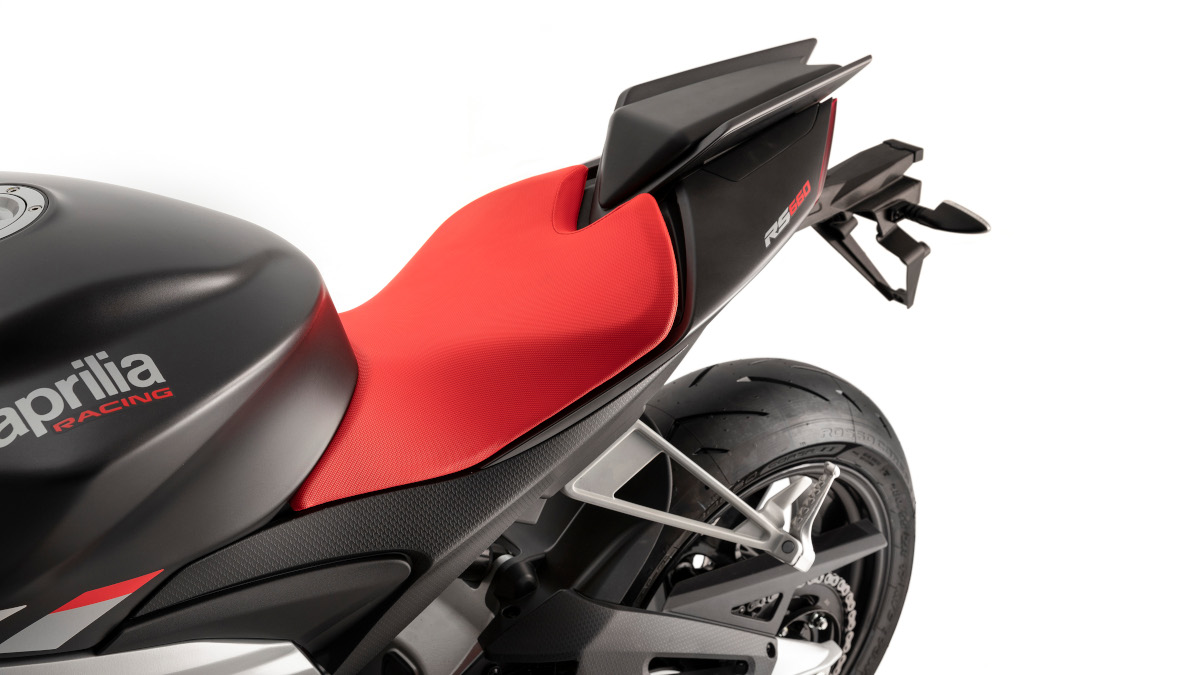 ADVERTISEMENT - CONTINUE READING BELOW ↓
Usually, sportbike saddles feature very little cushioning and back-breaking ergonomics. On the RS 660, though, the seat has comfort-focused padding and tapered sides to make it easier to reach the ground with your feet while astride the bike. This saddle is a pretty nice place to be despite the bike's sporty intent. The riding triangle on the RS 660 has also been designed with everyday sportiness in mind. This translates to ample space, and a posture that doesn't lean too far forward onto the handlebars and bend the legs too much.
4) It comes with a full suite of electronics.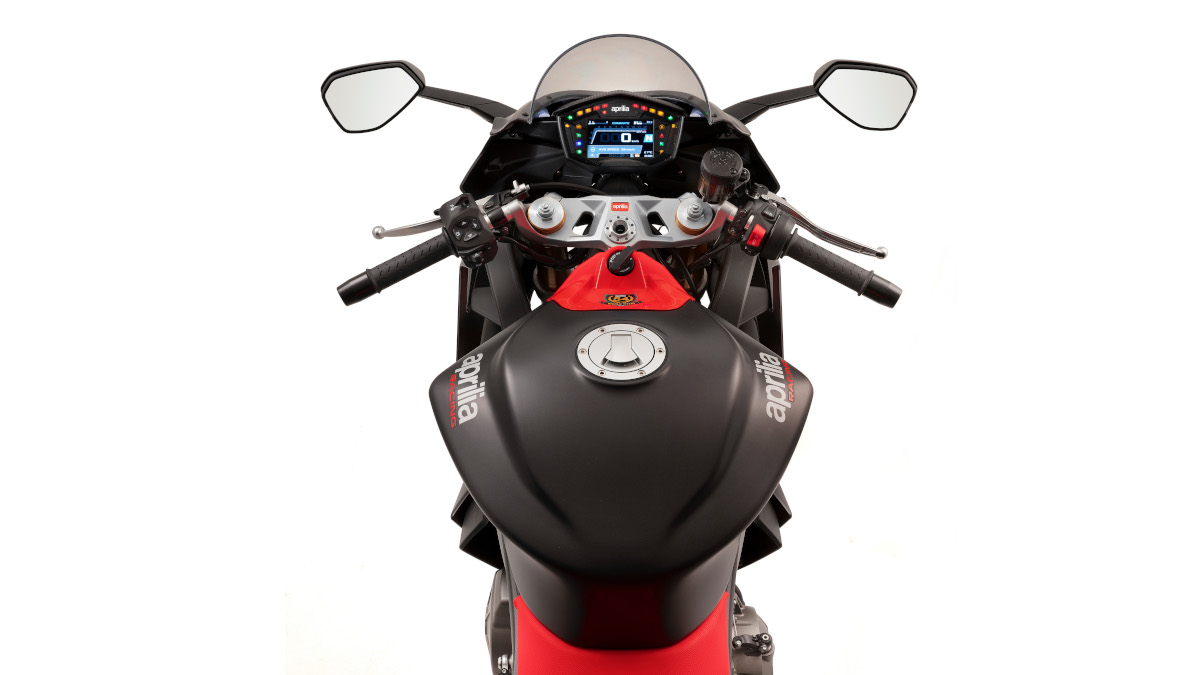 ADVERTISEMENT - CONTINUE READING BELOW ↓
Similar to the RSV4, the RS 660 rolls out of the factory already equipped with the Aprilia Performance Ride Control (APRC) package supported by a six-axis Inertial Measurement Unit. APRC features include traction, wheelie, and cruise control; a bi-directional quick-shifter that can be electronically set to reverse GP-style shifting; engine brake control; engine mapping; multi-cornering ABS; and five riding modes. All these can be controlled via the RS 660's beautiful full-color TFT display, which can also be connected to your smartphone via the optional Aprilia MIA multimedia platform.
5) There are three color options.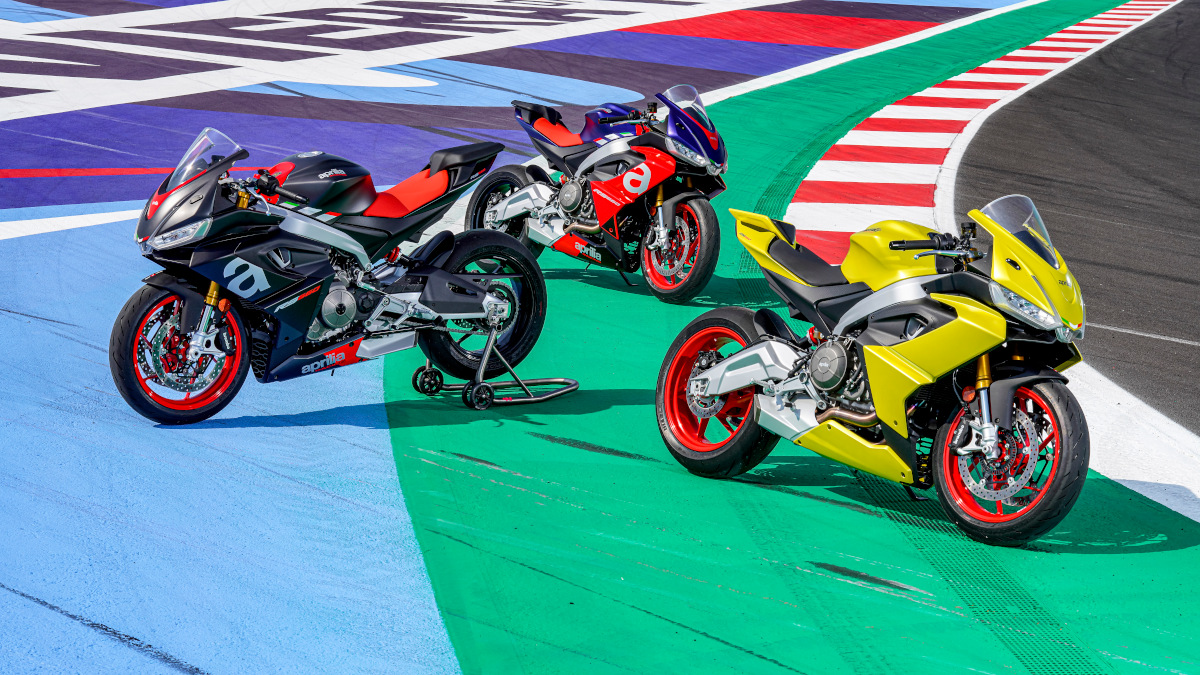 ADVERTISEMENT - CONTINUE READING BELOW ↓
A big part of a sportbike's style is what color it comes in, and fortunately for the already slick-looking RS 660, it has three suave options. First is Acid Gold, which Aprilia says best reflects the dynamic and youthful character of the RS 660. Next is Lava Red, which combines red and purple accents to pay homage to Aprilia's 1994 RS 250 race bike. And since black works with everything, the RS 660 is also offered in Apex Black, which uses red accents to make an already menacing bike look even meaner.
6) Handling components are top-spec.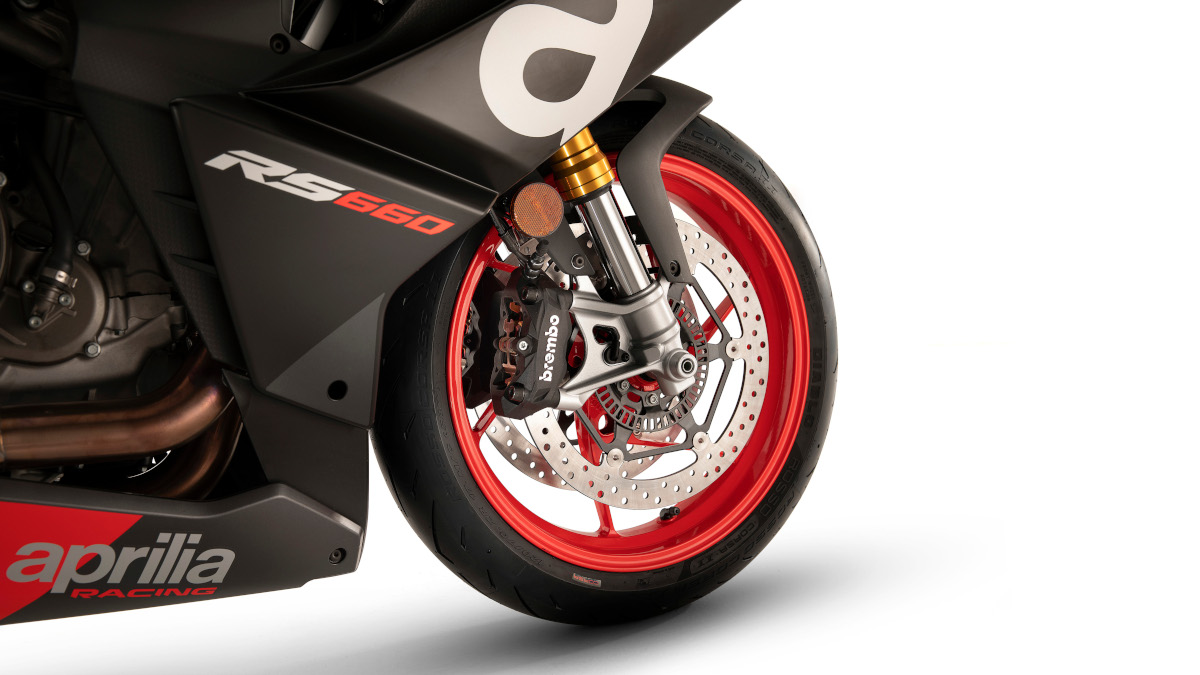 ADVERTISEMENT - CONTINUE READING BELOW ↓
As is expected of an Italian sporting machine, the RS 660 has serious performance components to ensure deft and exciting handling. An adjustable inverted 41mm Kayaba fork holds the front end aloft, while a single adjustable shock cushions the rear. Radial-mount four-piston Brembo calipers bite onto dual 320mm rotors up front, while a two-piston Brembo unit clamps onto the single 220mm rotor in the back. Extra-sporty Pirelli Diablo Rosso Corsa II tires make contact with the road, with a 120/70-17 size front tire and a 180/55-17 hoop mounted in the rear.
7) It'll feel right at home on the street.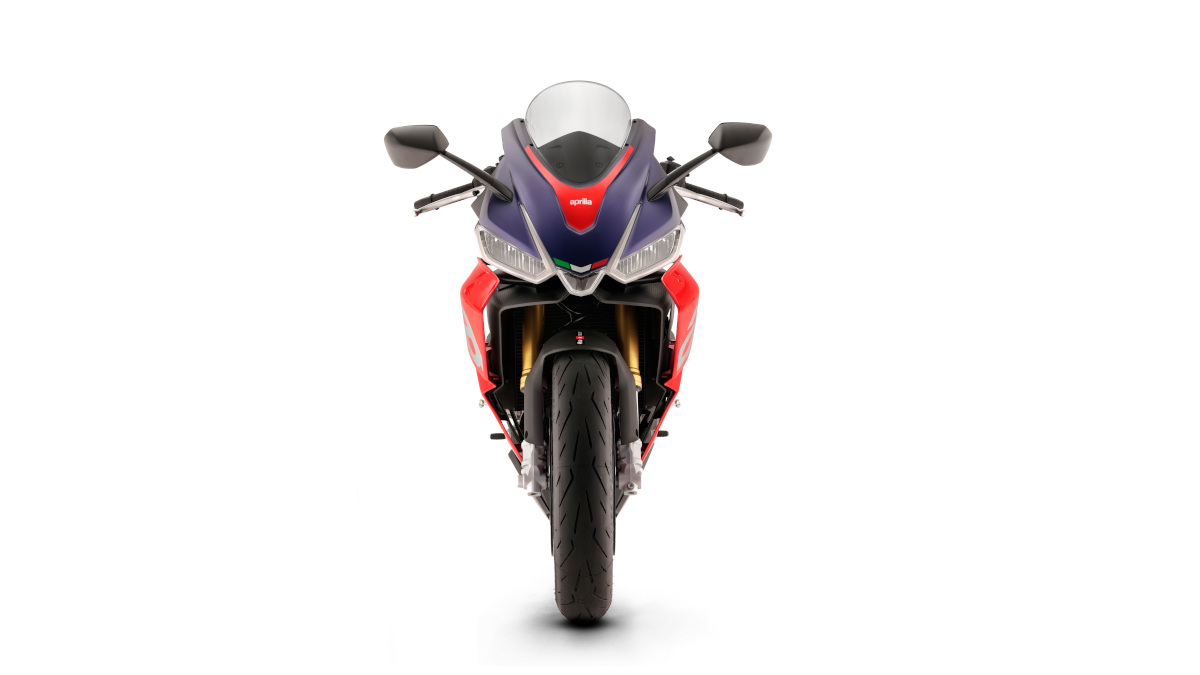 ADVERTISEMENT - CONTINUE READING BELOW ↓
Thanks to its integrated turn signals, lightweight load-bearing parallel-twin powerplant, under-engine mounted exhaust pipes, and a slim 15-liter fuel tank, the RS 660 looks like it has good potential for lane filtering. The bike's light 183kg curb weight also adds to its daily driver potential, especially in packed Philippine metro traffic.
Interested in this purely Italian-built machine? It's priced at P860,000 and can be ordered through Aprilia's local distributor Bikerbox.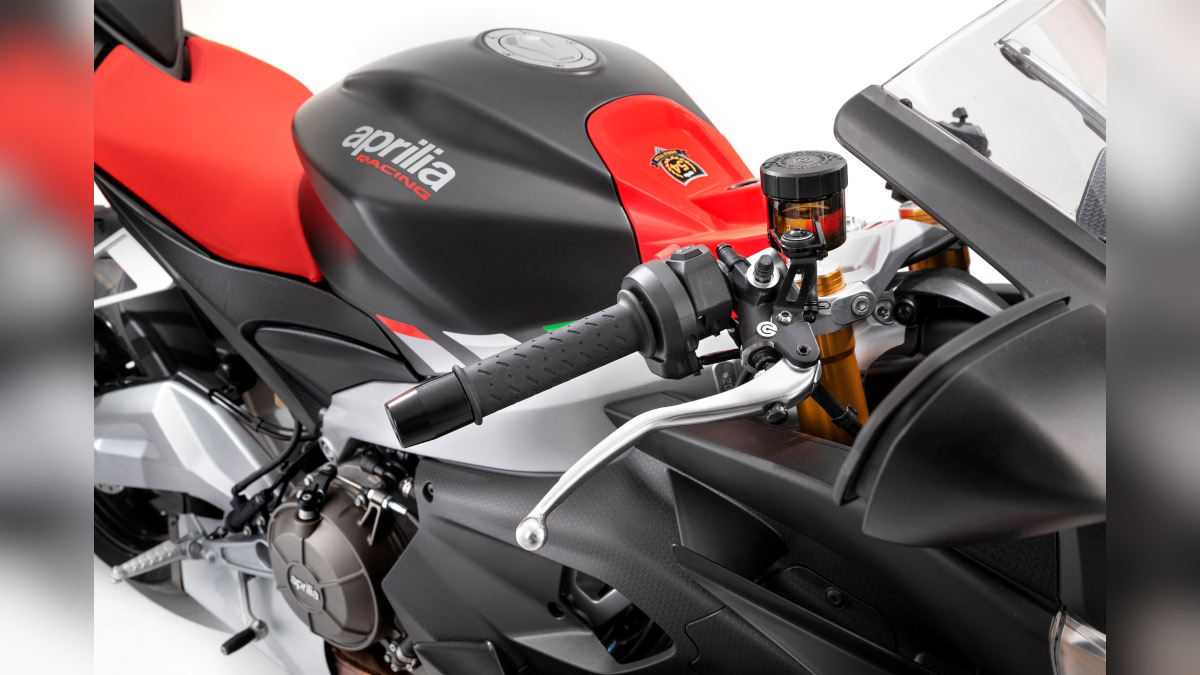 ADVERTISEMENT - CONTINUE READING BELOW ↓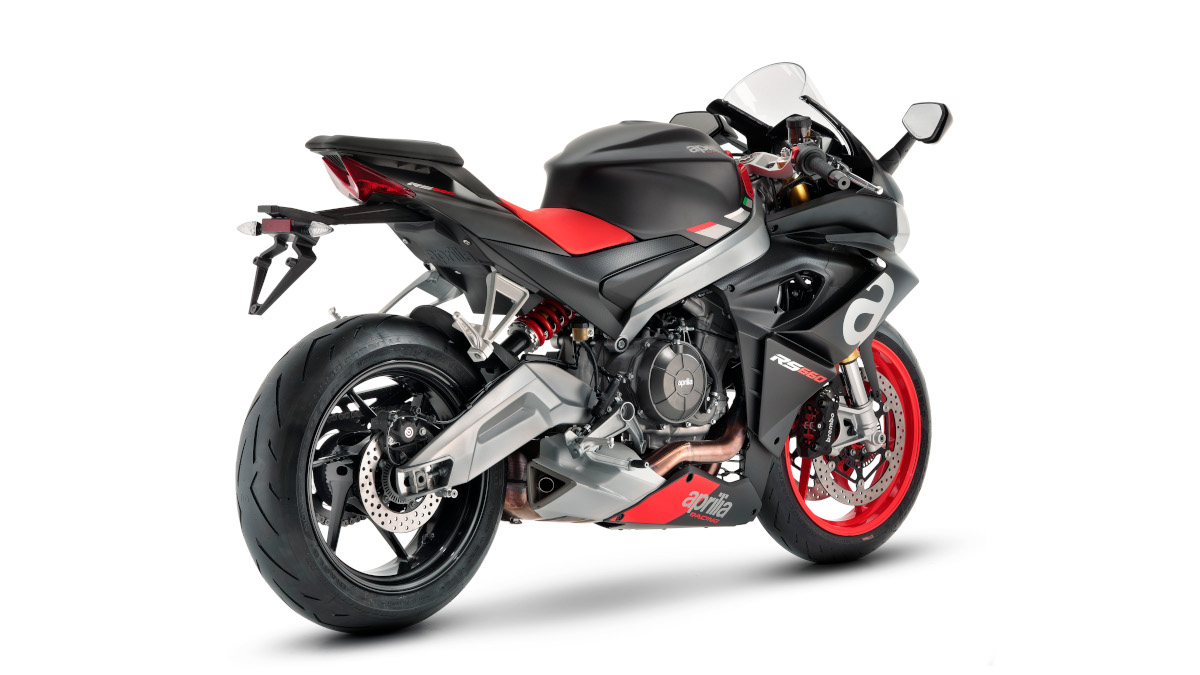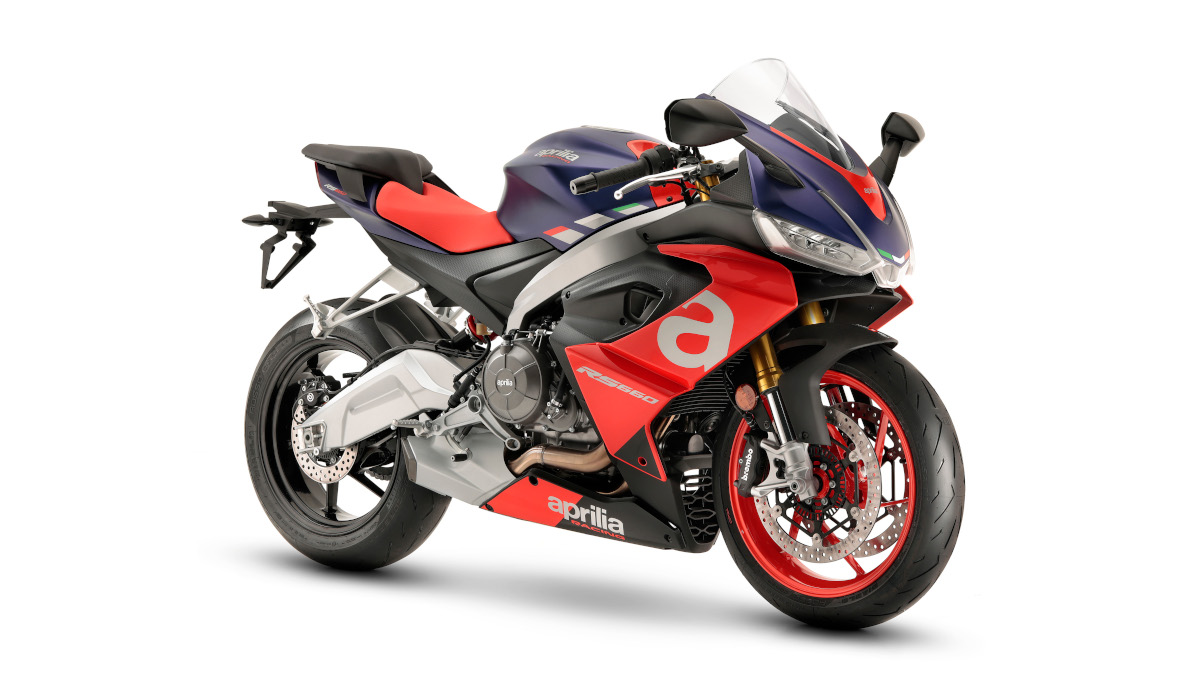 ADVERTISEMENT - CONTINUE READING BELOW ↓
NOTE: This article first appeared on TopBikes.ph. Minor edits have been made.