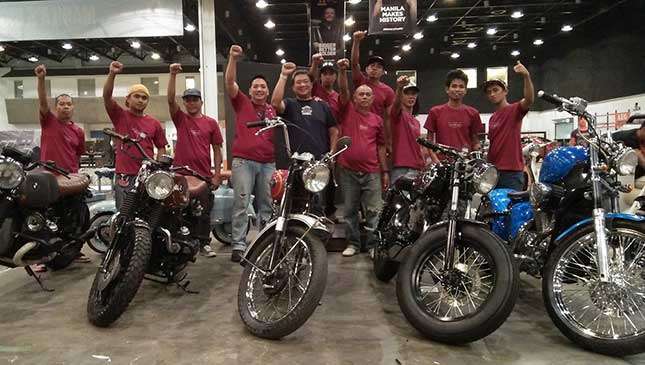 I learned about Laguna Choppers and its owner, Elmer Reyes, when my husband Pat had his 37-year-old bike restored from junk status by this bike builder and his dedicated team of mechanics.
When the extensive work on the bike was completed at Elmer's shop in San Pablo City, Laguna, many were amazed to see how much attention was given even to the smallest detail in the bike's restoration, while keeping Pat's aesthetic preferences in mind.
I could tell how passionate Elmer is about motorcycles—on the work he does and how much effort he gives not only in making these two wheelers function well, but also to look their best.
A solid testament to their high quality of workmanship was when one of Laguna Choppers' masterpieces landed at the center stage of the History Con Manila last August, where it drew a large crowd of custom bike enthusiasts.
ADVERTISEMENT - CONTINUE READING BELOW ↓
It's obviously this same passion that's behind Elmer's new pet project, a vocational school that's accredited by the Technical Education and Skills Development Authority (TESDA) which will offer courses in motorcycle engine repair, painting, and welding.
When I asked Elmer what inspired him to put up the school, he shared a story about how he was mentored by one of the carpenters he had hired when he first ran a general contracting business.
According to him, this highly-talented worker carefully taught Elmer a lot of technical details with regard to motorcycle restoration. More important, his mentor shared his skills in a simple, systematic manner that it soon became easy for Elmer to master the trade. From paint finish to panel alignment and engine mounting, the team members all aimed for perfection.
Since then, Elmer dreamt of sharing that same kind of education to interested youngsters but now under a more formal setting.
Elmer wants a skills training school that will be constructed at the same compound where his shop is presently located. He knows there are many challenges in getting the paperwork done, but he's confident that everything will work out well and the school will be up soon.
Through everything that Elmer has gotten involved in, riding motorbikes has remained consistent as his means of unwinding and relieving stress. Riding calms him down. This also helps him widen his network in the biker community.
Elmer's dream began when he would ride around his hometown, and when the situation permits, visit the slum areas in the nearby railroad tracks. From there, he would interact with underpriviledged teenagers and swap stories with them about life in general. Without fail, their chats would veer toward motorcycles.
After he sensed that the youngsters have technical inclinations, Elmer would invite them to visit his shop. And before they knew it, they were already busy tinkering with engine blocks and suspension assemblies. It was then that Elmer unknowingly began paying his blessings forward.
If he felt that that his new wards had a genuine interest in learning the craft and motorbike technicality that went into the kind of work done at his shop, he would diligently teach them just as his carpenter had treated him with so much patience years back.
And Elmer has certainly taken care of his own people. One of his trusted mechanics has been with him for 14 years, and has been his right-hand man at the custom bike shop. He has also worked on having his mechanics certified by TESDA for them to be able to teach in the technical school that he is itching to put up. Some private individuals are already helping him in this noble endeavor.
For Elmer Reyes, paying it forward has indeed come full circle.
Good karma begets good karma?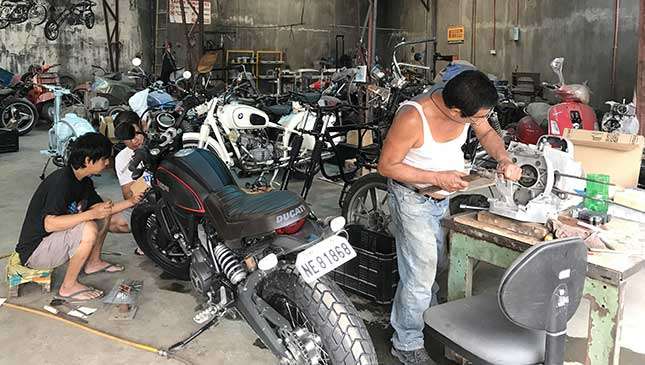 ADVERTISEMENT - CONTINUE READING BELOW ↓