Unless you grew up around dirt bikes, the world of off-road riding looks pretty intimidating. The riding terrain alone strikes fear in the hearts of purely street riders. Dirt, roots, rocks, gravel, and sand? No, not happening.
But despite dodgy traction and countless crashes, dirt riders don't seem to sweat it. Some even make history with stunts like Travis Pastrana's high-flying double-backflip at the 2006 X Games.
What's more, riders who've tried off-roading detail the benefits to their confidence and riding ability. I was sold. Despite misgivings about my height (a towering 5'1"), I signed up for nine dirt riding sessions at MX Messiah Fairgrounds (MMF) in Taytay, Rizal, to see what all the talk was about. Here's what I've learned:
1) Accept mistakes and keep moving forward.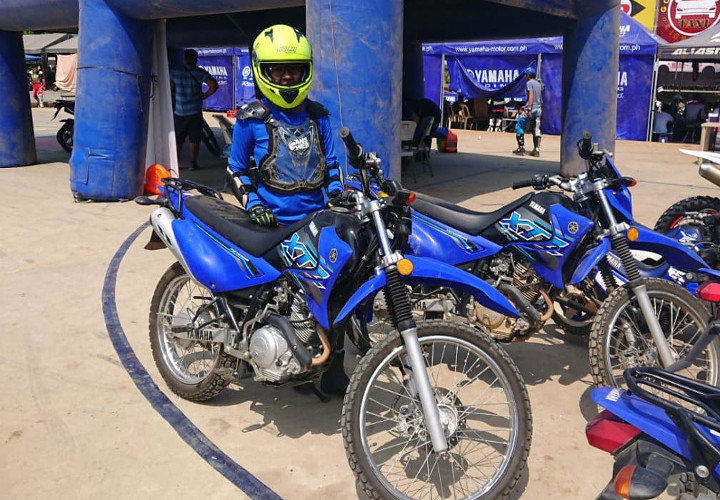 ADVERTISEMENT - CONTINUE READING BELOW ↓
ADVERTISEMENT - CONTINUE READING BELOW ↓
Recommended Videos
The first lesson in dirt riding: Half the time, you're fighting with yourself. Your brain will start pumping you up, then quickly backpedal. "This bike's too tall." "You'll slide out on that muddy stretch." "Nope, not gonna make that corner." "Told ya—here comes the crash!"
And crash I did—which is the next lesson you'll learn: You will crash at some point (some days, even at multiple points). There's no getting around it, but it doesn't mean you suck. Just that you made a mistake that you'll correct on your next try.
Does going down ever stop being embarrassing? Hell, nah. Especially when there are seven- to 10-year-olds zipping through the same drills.
2) Gear up.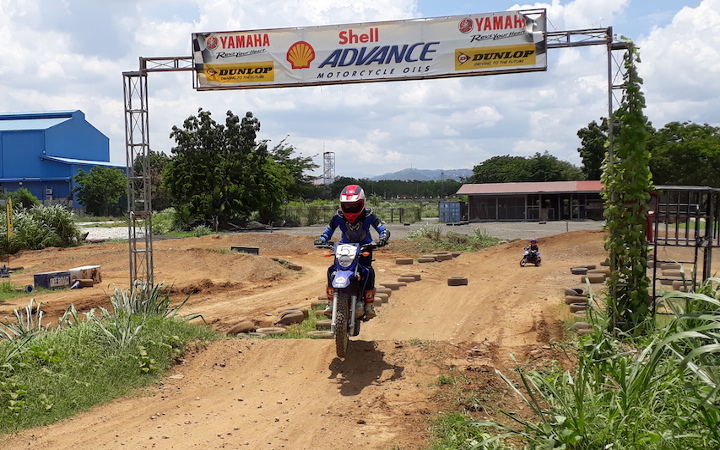 ADVERTISEMENT - CONTINUE READING BELOW ↓
Throughout my training at MMF, I've had more sketchy situations than I would like to admit. I can write about my experience—still in one piece—because the coaches there emphasize safety at every step.
Each session starts with head coach and former motocross champion Sam Tamayo explaining our goals for the day, and closes with him reminding students that "we dress for the crash" so we can get better. Going down is expected, but it doesn't have to sideline you permanently.
Before you go out and hop on one of the bikes (Yamaha XTZ125 for adults and Yamaha PW50 for kiddos as young as four), you're suited up in the proper gear. That's a helmet, goggles, a chest protector, knee and elbow pads, and dirt riding boots.
The dirt track is not first on the agenda, either. As with working out at the gym, there's a warmup for your muscles, drills for your skills, and finally, timed sets around the track. The instructors keep a vigilant eye on your progress, expertly pointing out mistakes and demoing proper techniques.
ADVERTISEMENT - CONTINUE READING BELOW ↓
MX Messiah also limits class sizes to only seven students for each time slot. Even though two training hours is short compared to other riding classes, I've gotten more one-on-ones with my coaches as a result.
3) Proper technique is everything.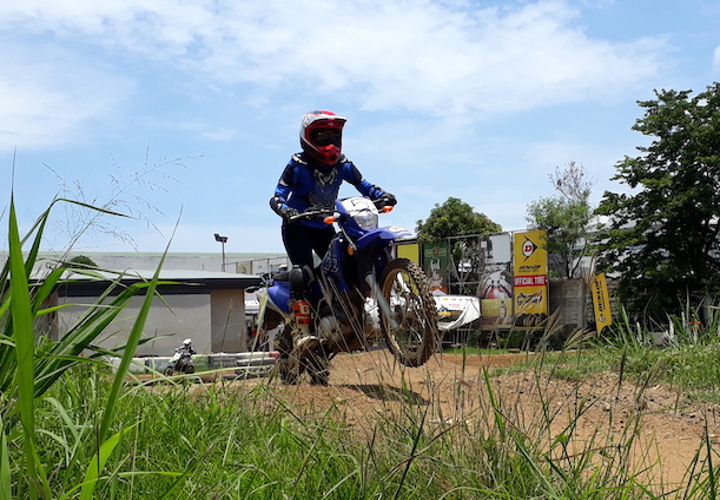 If you only ride pavement, dirt bike riding feels like back at zero. To have proper form, you need to:
ADVERTISEMENT - CONTINUE READING BELOW ↓
Stand with the balls of your feet on the pegs, toes in.
Grip the bike with your knees.
Stick your butt out, with your back straight
Loosen your arms with your elbows out and up.
It's a lot to mess up. Practice here really does make perfect. And when you finally get it, the light bulb in your head burns more brightly. Suddenly, your bike has gone from an inanimate hulk of steel to a talkative piece of machinery.
Your muscles, too, memorize the motions and relax your brain. You flow better and feel the effect of a challenge overcome: glee. With each lesson at MMF, I learned to corner better, ride a little faster, and feel the bike better.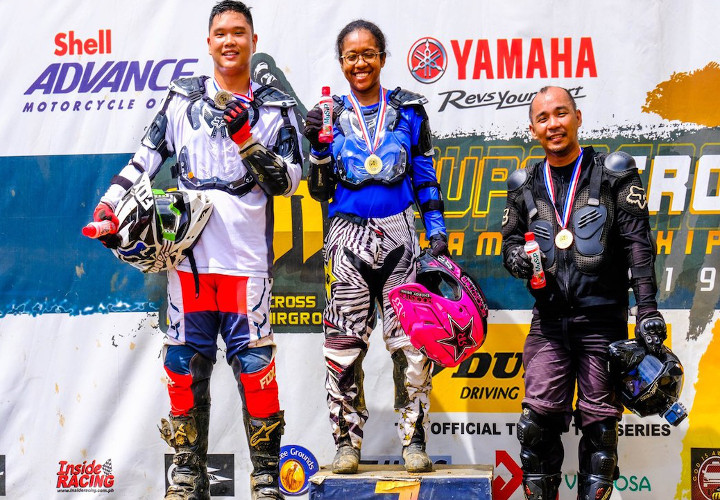 ADVERTISEMENT - CONTINUE READING BELOW ↓
While nine sessions haven't turned me perfect (still human), it has made me intensely aware my shortcomings. That's a very valuable lesson for any motorcycle rider. My main challenge was—and still is—managing my fear enough to fully rely on the riding techniques I learned, no matter how counterintuitive they are.
Let's not get too serious, because riding a dirt bike is extremely fun. If you're an adrenaline junkie, you'll quickly find that riding those big dirt slopes is like having your own roller coaster—pit in your stomach, adrenaline rush and all.
After nine sessions and two race days, I still get properly lapped by kids half my age, but it's easy not to care because I'm having the same fun they're having. For anyone who's been thinking about dirt riding, jump on the bandwagon. Don't let money have the final say. You can save up or even get a group of friends together to spread the cost. Where else will you get the chance to really gas your throttle and fly? See ya at the dirt track!
ADVERTISEMENT - CONTINUE READING BELOW ↓