We're not always about big and fast superbikes here at Top Gear PH—we'd like to think big things come in small packages, after all. We fancy small and simple two-wheelers, too, especially classic rides such as this tiny Honda right here.
It's a 1972 Honda CT70, also known as the Trail 70, and it's now up for auction on BringATrailer. This particular Trail 70 has just a little over 3,300km on the odo, and it looks as clean as any 48-year-old bike can get.
It sports a red finish accentuated by chrome fenders and trims, added with a few hints of black from the seat and tires. Further contrast is given by the Candy Ruby Red T-bone frame highlighted with blue, white, and yellow graphics.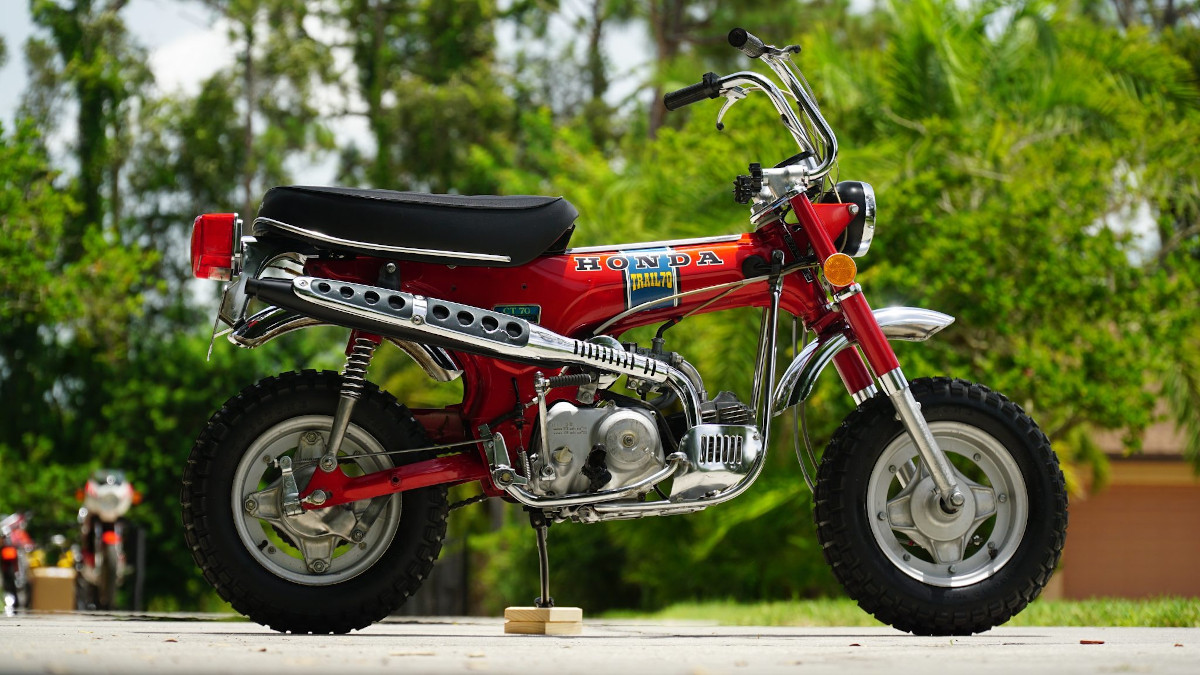 Continue reading below ↓
Recommended Videos
The bike has gone through its fair share of repairs and restorations, though, such as the repainted headlight bucket and right rear shock cover as well as the seat reupholstered with new memory foam and cover. The replacement twist-lock folding handlebars, meanwhile, have been reportedly refitted with stock controls and brake levers.
The bike's carburetor has also been rebuilt, and several leaking gaskets along with the spark plug and ignition points have been replaced accordingly.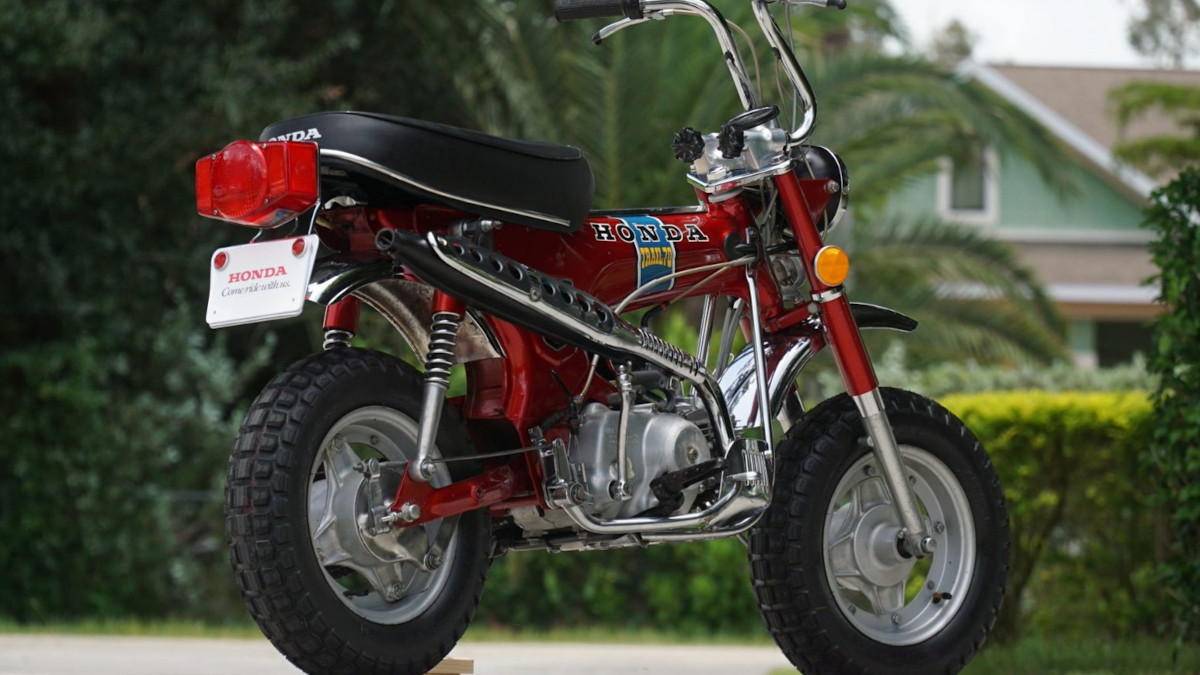 There are also a few upgrades here, like the CHP Performance muffler and the new Bridgestone tires. The engine, however, hasn't been replaced, so this bike is still powered by a four-stroke 72cc engine mated to a three-speed semi-automatic transmission. That engine in no way makes the bike fast, and the 50mph (80kph) speedometer is proof of just that.
The miniature profile is completed by an equally small 2.5-liter fuel tank that's mounted alongside the bike's battery.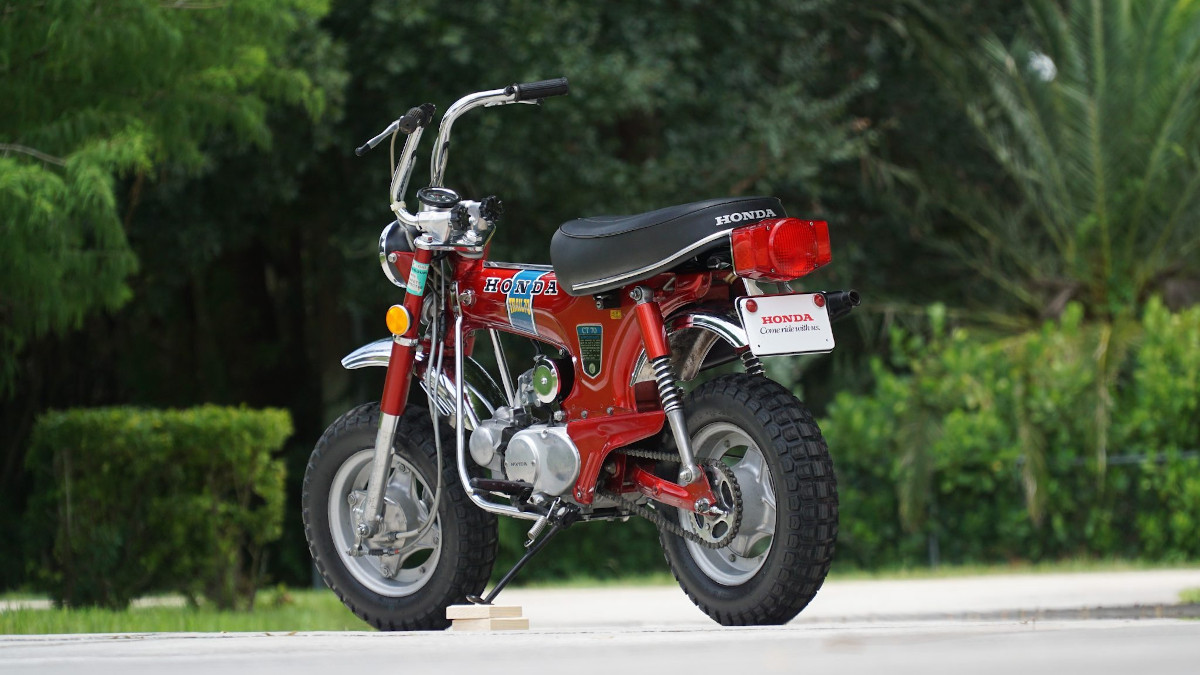 The current bid on this bike is at $1,972, or about P97,000 in local currency. Do you think this Honda is worth the price tag? How much would you be willing to shell out for it?