Lately, more of our friends from the local motorcycle industry are finding themselves doing things that they never imagined doing before. Thanks to the accessibility of social media, executives from marketing, production, and other departments are now regularly hosting online shows to promote their respective motorcycle brands, becoming instant celebrities in the process.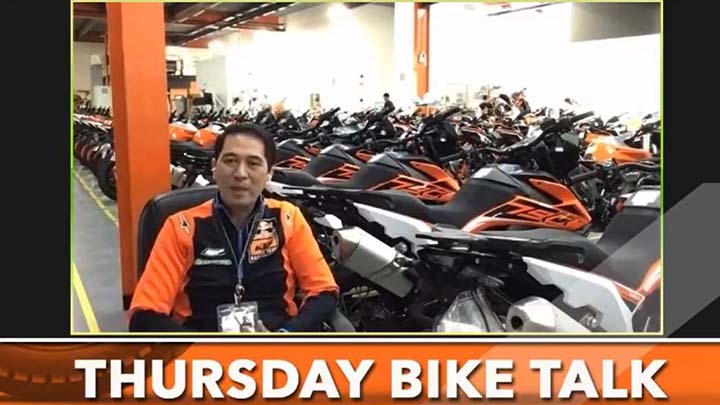 This format is fast becoming a battleground for motorcycle marketing campaigns. Take the case of KTM Philippines, the first local company to host such a program. Team Orange is now making waves on social media with its regular online show Thursday Bike Talk, hosted by Nani Juarez and Bimbo Isidro—both of whom are riding enthusiasts.
Juarez started solo on the program a few months back, and it seems he's already got the hang of it. Isidro, meanwhile, apparently has a natural talent for hosting. With a light and oftentimes funny disposition, these two motoring titos provide advice on motorcycle maintenance, buyer tips, safety, and some DIY pointers for KTM owners.
ADVERTISEMENT - CONTINUE READING BELOW ↓
"It was an unexpected role we have to fill. But in the course of the pandemic, we had to find a way to continue to spread the message of support to the fans of KTM and the riding public in general," says Isidro."It was an organic move that morphed into what it is now. We're pretty proud of it."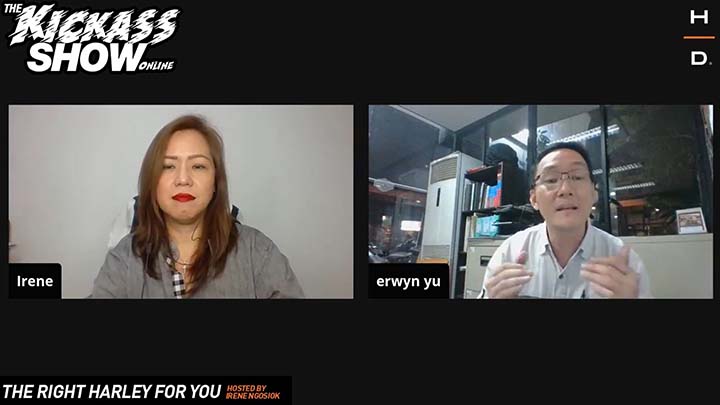 To keep the tone friendly, KTM's dynamic duo finds time to greet viewers and read their comments while sometimes poking fun at their riding buddies—such as myself, for example.
Last week, Harley-Davidson of Cebu likewise began its social-media offensive with The Kickass Show. Hosted by Irene Ngosiok and Erwin Yu, HD ushered in the program by showcasing its awesome cruiser lineup. On top of that, the leaders of the Harley Owners Group were invited on the show to share their riding activities. Like Isidro, Ngosiok found it easy to adjust to her hosting job since she has played emcee for the dealership's events in the past.
But Yu has a different story: "I am really a camera-shy person. But this is it, we really have to do this."
HD of Cebu's dealer principal Regan King, meanwhile, was closely watching the talk show, which was put together in the span of a day. Sooner or later, we are sure other motorcycle companies will follow suit by hosting their own online programs.