Somewhere in the city of Lyon in France, a duo is starting to establish itself for restoring and redesigning classic motorbikes.
Under the name Panache, partners Charles Murillon and Enzo Benzoni aim to build "elegant and capable machines." The bike featured here is Panache's second project: a beautifully reworked 1977 Yamaha XS 360 called 'Smaug.' It doesn't quite look like a fire-breathing, gold-hoarding mythical creature you may have read from some famous book, but it is part of Panache's 'Dragon' series.
What its design does take inspiration from is a watch—a Rolex Daytona 16523 Zenith, to be exact. The bike has been finished in a similar colorway, and the rings on the tank are a nice touch that pays homage to the elegant timepiece it's derived from.
From front to back, a lot of its parts have been customized—we're talking about the bike's seat, instrument cluster, side mirrors, swingarm, rims, and license plate holder, among many others. But do note that this 40-year-old bike isn't just a looker—it runs properly, too. Panache also fully restored and repainted the Yamaha's original engine, and added in a lot of performance parts such as double front brake rotors and HEL Performance steel braided brake lines.
Continue reading below ↓
Recommended Videos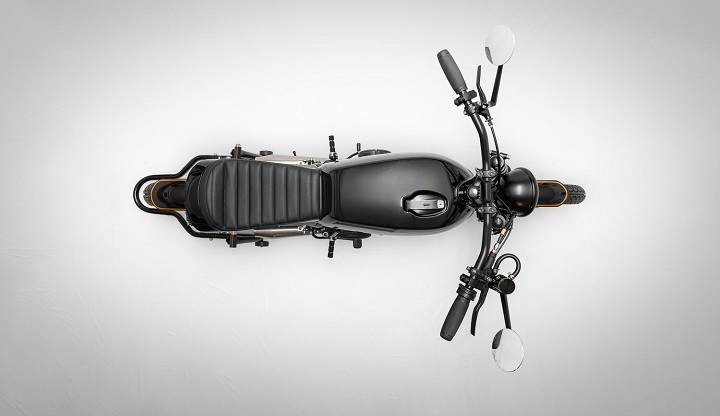 Panache says it took a total of 550 man-hours to complete this build. It was commissioned for someone in Germany, it seems, and has been officially sold as of this writing. 
What do you think of this restored retro bike? Check out more photos below and share your two cents on it in the comments.