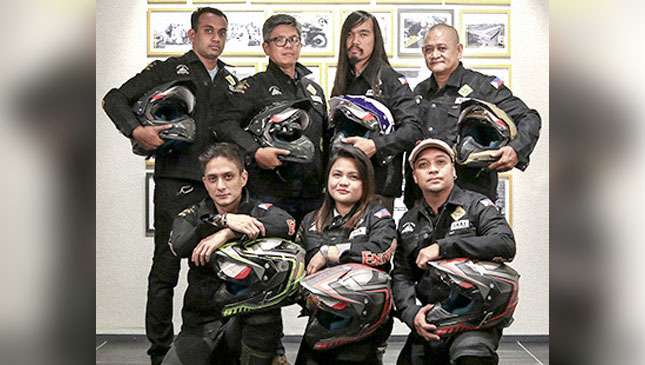 For some people, the thirst for adventure is insatiable. Various opportunities for thrilling activities will fall on their laps, and most likely they will say yes.
This is the life of seven Pinoy riders who have exhausted all forms of daring motorcycling exploits in the country--from long rides to hazardous off-roading and bike trails. Yet, they thirst for more.
ADVERTISEMENT - CONTINUE READING BELOW ↓
On June 11, seven members of the Royal Enfield Association of the Philippines (REAPers) are going extreme by attempting to conquer the highest motorable pass of the Himalayan mountains. They will ride 4,000km in 19 days.
According to Jimmy Barinaga, president of Royal Enfield Philippines and Hardcore Brothers Custom Motorcycles, Inc., their target area is the Jammu/Kashmir in India. It is known for twisty, dusty, narrow passages where there is nothing else but the mountain edge on one side and a bottomless ravine on the other.
This highly dangerous area is listed in CNN's 10 most dangerous roads that only a suicidal, insane or paid-to-do would risk going to. The mountain roads of Jammu and Kashmir have been featured in National Geographic Traveller India as a danger zone for motorists.
"This is history in the making," said Barinaga. "We will be the first Filipinos to do the Himalayan adventure and the first team from the Philippines to ride the highest motorable pass in the world."
ADVERTISEMENT - CONTINUE READING BELOW ↓
Recommended Videos
The six other team members include Roberto Diaz, chief mechanic/plant manager of Royal Enfield Philippines; Raul Ona, TV commercial director; Kannan Jayaprakash Sreedevi, professional chef; Omar Sebastian, ENT doctor; Dian Dayag, hotelier; and TV host Ryan Agoncillo.
"Ryan's wife Judy Ann is all-out supporting her husband," Barinaga revealed.
Barinaga said their group will not only deal with the treacherous terrain that is often plagued by landslides, but will also endure the extreme temperature in the Himalayan peak, which is located some 18,000 feet above sea level. Temperatures could drop to -10 degrees Celsius.
The team members have been doing extensive gym workouts and endurance riding training to condition themselves physically. These riders have also undergone training with motocross and dirt track guru Mel Aquino.
So, here's another Pinoy group bearing the Philippine flag in their quest to conquer the Himalayas on their motorbikes.
Godspeed to the Himalayan Adventure Team 'Pinas!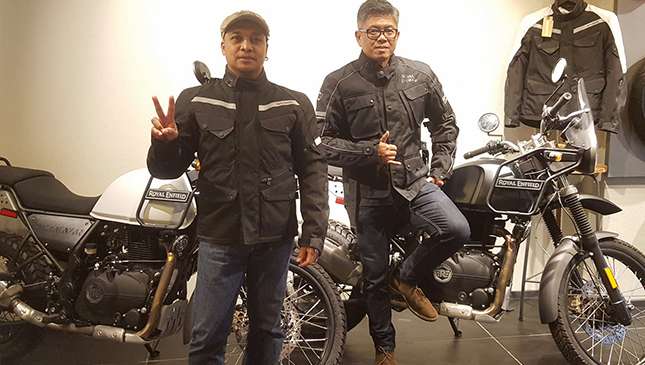 ADVERTISEMENT - CONTINUE READING BELOW ↓